Lassi is a yogurt-based drink, which is prepared by churning homemade yogurt and flavoring it with some cardamom powder. It is one of the most sought after and popular among Indian summer drinks.
It is a traditional Punjabi drink which has become popular all over the world recently. You can make a sweet or savory version of it but the sweet one is more popular.
Lassi or Buttermilk?
Despite the fact that both lassi and buttermilk are Indian summer drinks they are highly different from each other.
Buttermilk: It's a popular drink from Gujarat and Rajasthan. It is prepared from the liquid left after taking out butter from the milk. It has a thin consistency and is savory.
Lassi: It's a popular drink from Punjab that is prepared from yogurt. It is thick, smooth, and creamy in texture and can be both sweet as well as salty in taste.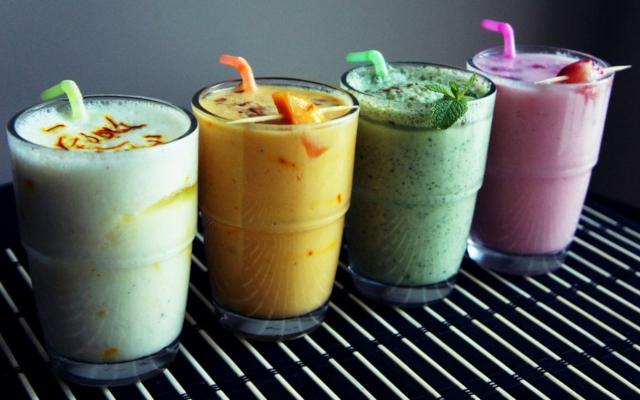 Variations of Lassi
The traditional variation of Lassi can be modified by adding various fruits like strawberry, mangoes, banana, kiwi, and many more. You can even grill the fruits and then blend them with yogurt for a delicious depth of flavors. You can also flavor it with some rose syrup or chocolate sauce and also with some dry fruits of your choice.
Punjabi Lassi Recipe
Ingredients:
400 g Plain Yogurt (Chilled)
1/4 cup Powdered Sugar
1 tsp Cardamom Powder
10-12 Tulsi Leaves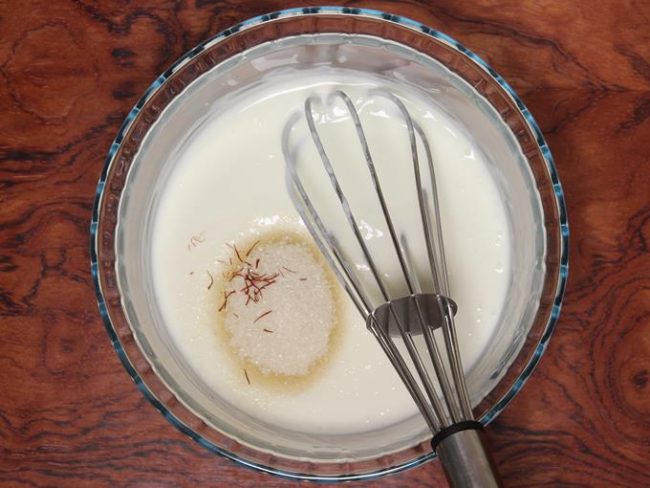 Steps:
Whisk the yogurt using a wire whisk until smooth and creamy.
Add powdered sugar and cardamom powder and mix well.
Roughly chop tulsi leaves and add them in the lassi and mix well.
Pour the mixture in serving glasses.
Add ice cubes and give the lassi a stir
Top with fresh malai (Optional)
Garnish with slivered almonds, pistachio and dry rose petals (Optional)
Serve chilled.
Tips:
Do not use a mixer grinder to whisk the yogurt. Wire whisk works best.
Ingredients given above are for a single serving. Increase the amount of each ingredient to share with your loved ones.
You can add various fruit purees or flavorings to this plain lassi to make new variations.