With the right strategies, it's easy to live small and store well. We'll show you how to organize your home with creative storage ideas for small. Many of us suffer from the small size of the apartment in which they live because they are unable to accommodate furniture and all household necessities, which causes space constraints and the inability to move easily and flexibly to practice all activities of daily life. 
Drawers in bed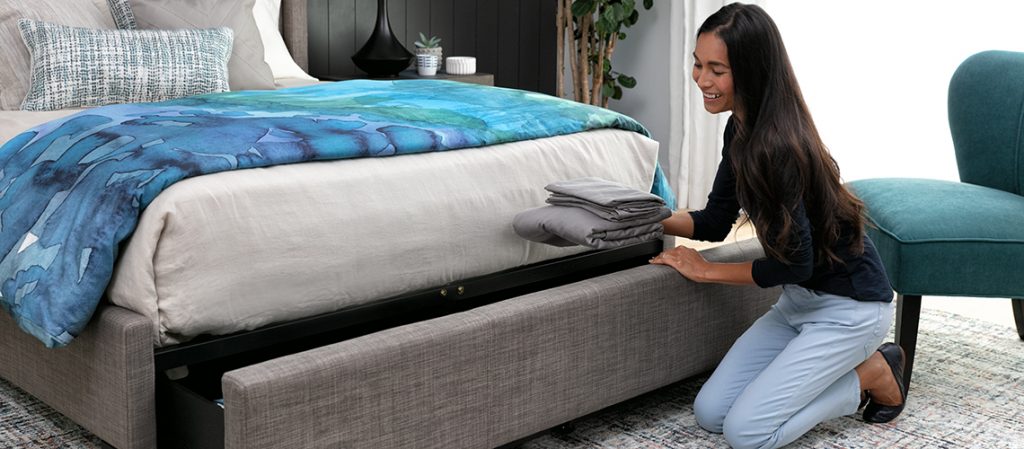 Including this will help us to have extra storage. When buying a bed for a bedroom, we have to think about the design that includes drawers and shelves for storage underneath, which will help to save large spaces inside the room and hide several supplies from our eyes that almost caused chaos in the room.
Wall cabinets
This helps to save enough space in the house. It is to design large upper cabinets with multiple shelves very elegantly in the house, which helps in storing household items, items, and clothes.
Folding furniture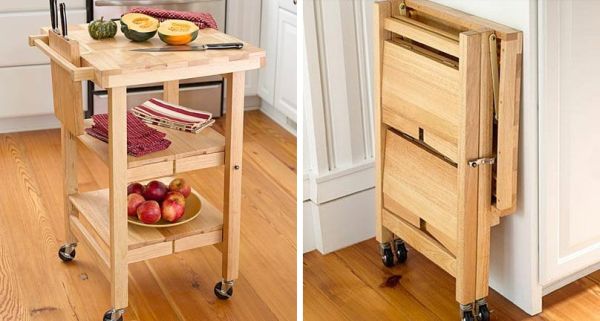 Foldable furniture is a modern design spread recently. It helps to save space, which is the design of cabinets, beds, or even folding tables. The cabinets located in the wall that open only when needed, and the beds under the seating seats in the living room open from the bottom when going to sleep and the coffee table located in the living room, which includes drawers, helps to contain many of the room's necessities and hide them completely.
Hanging pockets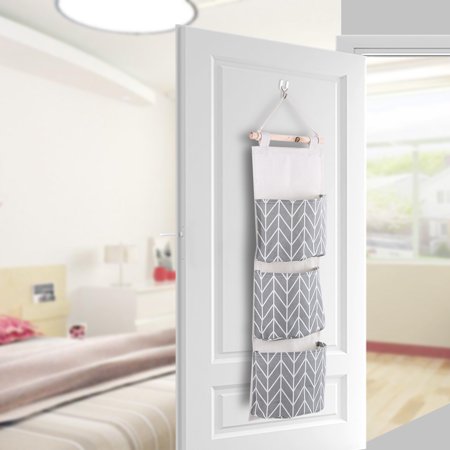 One of the most important ideas and tricks for home storage, it is really a wonderful, smart and very organized idea, where the main entrance to the house or even any door in the house can be used, it does not take up any space and all daily necessities such as outer coats and keys can be hung.
Use space underneath stairs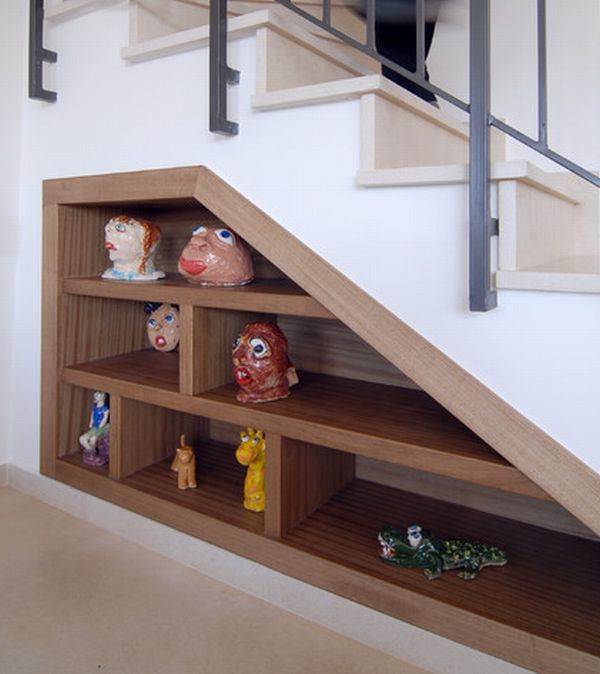 Leaving the place under the household stairs is no longer acceptable, as there are many ideas that help in utilizing this space, such as designing cabinets with drawers and shelves for storing toys for children, shoes, or books.
Use cans
This step can be applied in the kitchen, by using cereal and food storage containers instead of open and sprawling food bags here and there, which cause random chaos. This step helps to have a very clean and tidy kitchen at all times.
Divide storage drawers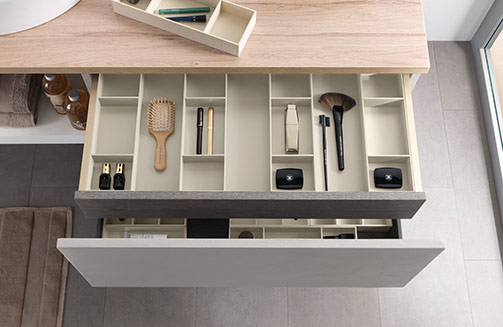 This step can be applied in the bedroom or kitchen drawers, dividing them into small or rectangular boxes that help prevent clutter and store tools in an organized manner and make it easier to find them when needed.
Suspenders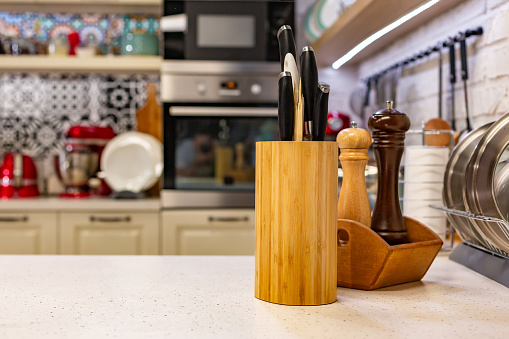 This idea can be applied in the bedroom or kitchen, the rack takes up many needs in a small space, preventing clutter in the sides of the house and saving time and hassle when searching for it.