The things that Dubai can amaze you will need longer parts to complete. Having known many such facts, there are still more things that can amaze you in Dubai. Once, a mighty desert is now one of the world's number one commercial and technological hub.
Gold wrapped cars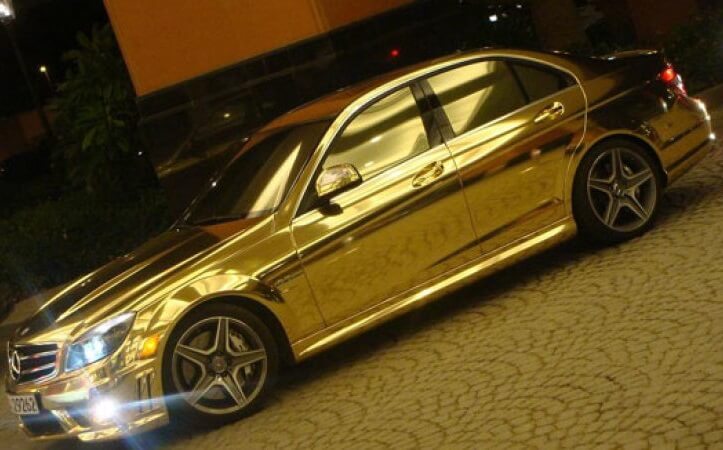 There's nothing peculiar in driving a relatively cheaper car like an SUV in Dubai as long as you gold wrap it, that is it.
Golden cellphones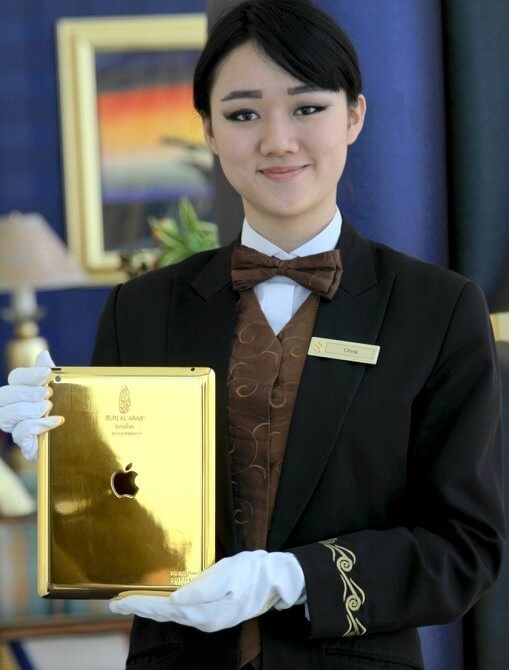 Sadly, that's too much gold for many, so the Dubai airport kindly sells gold phones for $43,189. The Burj al Arab also provides guests with 24-karat gold iPads to maximize their stay. For those who can't bear to part with them upon departure, they even sell them for over $10,200!
Pets you cannot normally imagine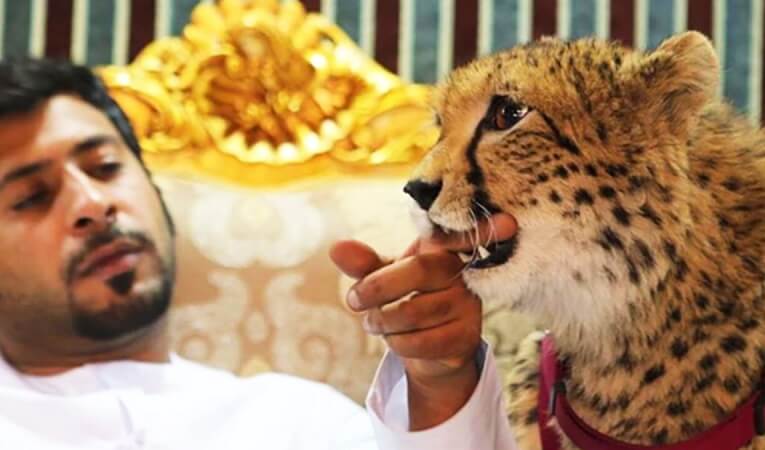 Dubai is a place where rich residents adopt pets, I mean some exotic pets. There are many Emiratis who own Bengal tiger and Gir Lion as their pets. These pets, with them, are much cooler and peace-loving than cats and pups!
Exotic snacks for exotic pets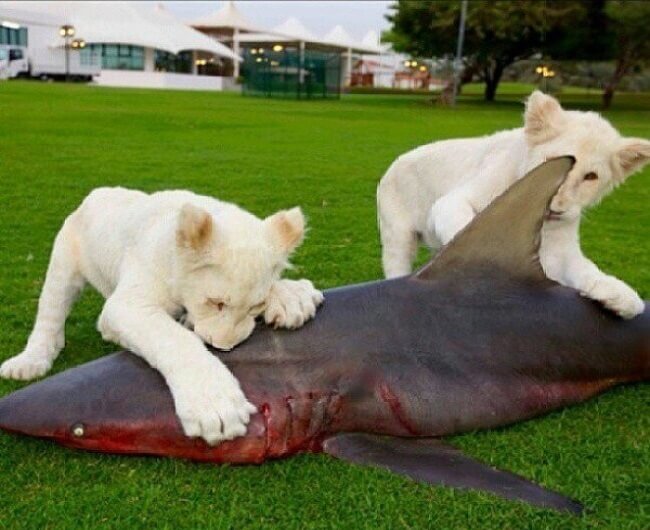 So, if you can afford exotic pets, what's to stop you from feeding them with exotic animals? Like another predator, for example. From the sea?
Exotic pets taken for ride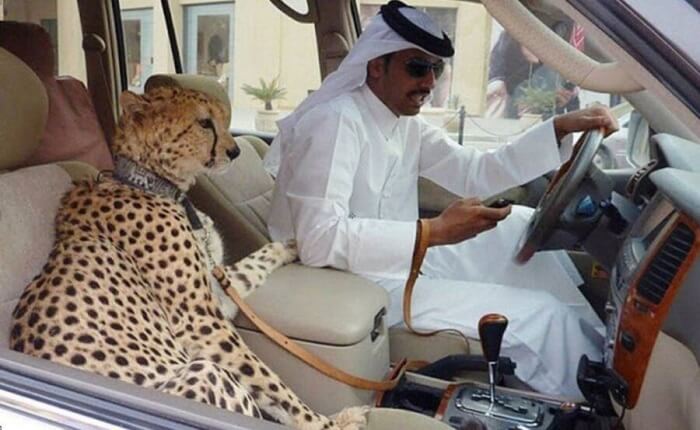 I am sure Dubai is the only place where you can see ferocious lions and dangerous tigers riding like a cat in their owner's SUVs. What a glorious fate of these pets!
Exotic pets are welcome but not fish!
While exotic pets were banned only in 2017, fish were banned from the metro the moment they opened in 2009 because of the smell.
Birds of prey
Falcons are a symbol of the United Arab Emirates, which allow them to fly… onboard their planes, that is. And if you don't believe me, just take a look at this.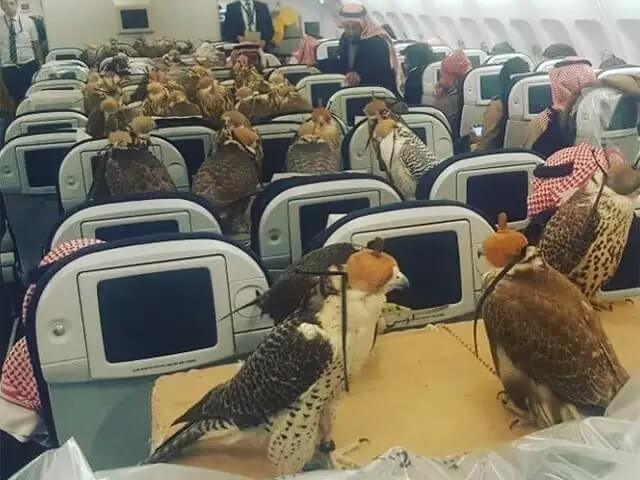 It is understood they are often transported to take part in hunts, with the birds allocated a seat and placed on cloths to avoid any accidents.
Road hogs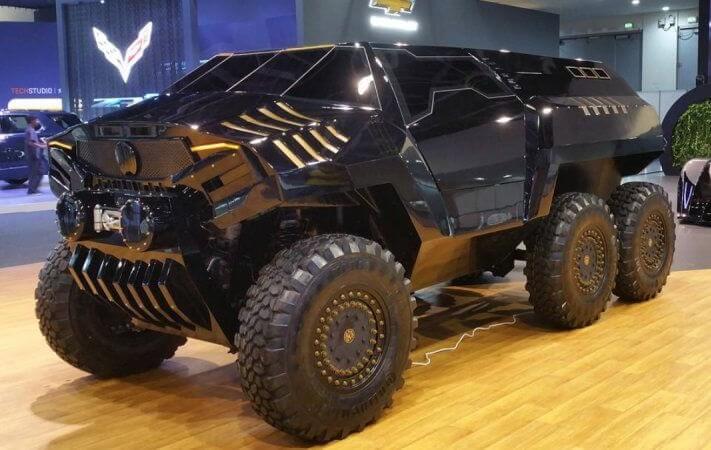 If you find gold too tacky, there's the 8-wheeled car you can burn your money on and the double lane vehicle for a big family of plus sizes.
Abandoned supercars
Not everyone's been lucky in Dubai, however, and since it's a crime to be in debt, some flee, after ditching their luxury cars at the Dubai airport.
Exotic police supercars
Good luck getting away from Dubai's police since they can easily catch you. Cars in their fleet include Bugatti Veyrons, Bentley Continentals, Mercedes SLS AMGs and Lamborghinis.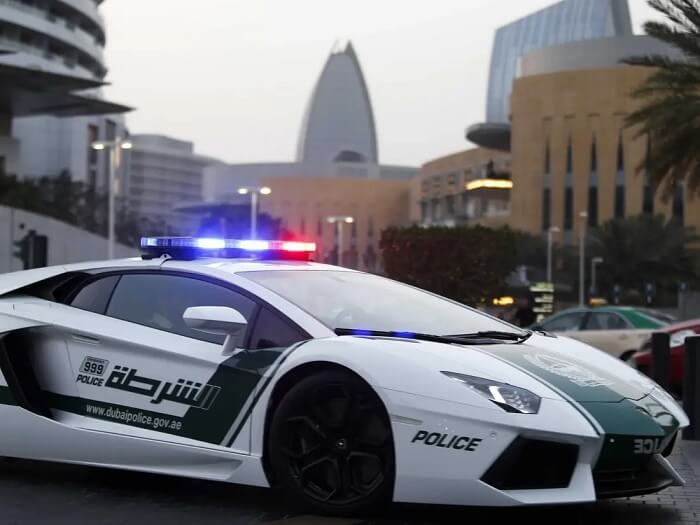 Seeing that it's almost impossible to outrun the police on the roads, you might opt to escape on water. But that's also a terrible idea, thanks to their superfast "X Cat" class rescue boat – capable of zooming at 85 nautical miles.
Three million dollar Motor-home
In Dubai, going camping means hopping into a 40-foot-long eleMMent Palazzo expandable double decker motor home – complete with gold-plated interiors, cocktail lounge, and a 40" flat-screen TV. And all this for a mere $3 million.
Paddle boarding
For simpler and safer pleasures, there's the Dubai Paddle Surfing competition; but you have to wear the Kandoura – the national outfit.
Tennis match in the air
It only happened once in 2005, but Andre Agassi and Roger Federer were invited to play tennis on the Burj al Arab's helipad over 692 feet up in the air.
Camel races with robot jockeys
Because Dubai loves its camels but is a modern country, they've gone into robotics. Not to replace camels, mind you, but to replace the use of child jockeys – who were mostly slaves – which was an ancient tradition that was only banned in 2005. The robots are extremely useful in keeping the weight down and they whip the camel to make it go faster.
This is not the end of the list. Dubai is a treasury of hundreds of such amazing things. Do you want a retro to the previous article that lists some other things to get amazed? Click here.