The tourism sector in any region is based on a number of components and pillars, among them the availability of facilities and tourist facilities that provide the services that tourists need while on their trips, and perhaps the most prominent of these facilities, and the most important of which are hotels. Hotels are defined as those establishments that provide places to live and sleep for people in general, and visitors in particular, in addition to many other services.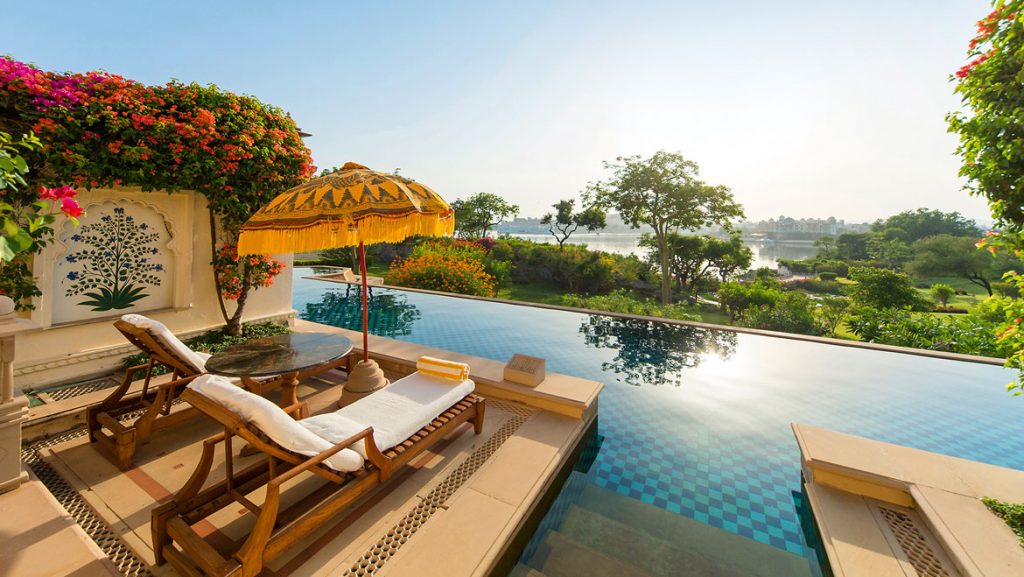 Life is gradually returning, and it seems that someone is preparing his travel bag, browsing hotel prices and tickets, in preparation for the first trip after the Corona pandemic. Well,how do you choose the promised hotel? Based on the number of stars; is not it? But do you know the meaning of the number of stars in these hotels? What is offered to you or not according to the number of stars in the hotel? How is this classification done in the original? Come on, let's find the answer together.
The number of hotel stars varies from country to country
In the beginning, we want you to know that there is no global system for rating hotel stars, it differs from one country to another, although it is close and similar in many countries. How is that?
Classification criteria are subject to various factors related to the level of services, comfort, cleanliness, location and prices in the hotel, and each tourist agency or official responsible body (sometimes a group of official bodies, such as Britain puts the classification in 4 bodies, namely: the British Tourism Authority, the Scottish Tourism Authority, the Tourism Authority in Wales, And the Automobile Association), for classification in countries around the world, focuses on a set of factors more than others.
In Britain, for example, the focus is on customer service, but in France classification focuses on the amenities in the rooms and lounges and parlours, while in Italy shall focus on hygiene, and in Spain,it varies according to each city, and so, according to the site on Travel and Tourism Travel Tips, and Sky scanner.
But the number of hotel stars is roughly agreed upon
Regardless of the classification and evaluation criteria differ from one country to another, there is almost agreement on a classification system consisting of 5 degrees that starts with 1 star and ends with 5 stars, and there are general factors that contribute to this evaluation. Mainly to help hotel owners know how many stars their hotels might get from the official authorities.
One star hotel: basic necessities
24-hour reception, 7 days a week, cleaning service, and separate rooms are not required to contain private bathrooms, and guests often share bathrooms and public facilities, and there is no requirement to have a restaurant or cafe, and these hotels are mainly reserved for travellers.
Two-star hotel: a few extras
Often two-star hotels are old buildings that cannot be renovated. But its rooms often contain an en suite bathroom in the rooms, and although amenities are not many in the two-star hotel, they have a TV and telephone in each room, and you may get breakfast in the hotel's restaurant.
Three stars hotel: more services
This hotel is typical, as it provides room service, and there are en-suite bathrooms and daily cleaning for each room, in addition to a desk or table and WiFi. And in the hotel there is a restaurant or a cafe and a gym, in addition to a conference hall.
Four-star hotel: greater comfort
These hotels provide a swimming pool and valet parking, in addition to a gym, a cafe or a restaurant, and there is also a guest reception service, and their rooms are more beautiful, while the bathroom contains a bathtub or shower, and the lobbies between them are wider, and fast internet is the standard.
Five-star hotel: all entertainment
The five-star hotels are luxurious and luxurious and take care of both exterior and interior design. These hotels have a nice bar and restaurant in the hotel, in addition to valet parking, 24-hour reception service, in addition to the availability of a spa, gym, and large swimming pools, and the bathrooms will be large rooms and comfortable beds, and there will be a high cleaning service.