While the restrictions due to the Covid situation start to ease, the residents of Dubai can have much to enjoy as the Dubai Global Village is launched for its latest season. The 25th year of the event marked its start on Sunday, but this time, with several restrictions. Still there are plenty of activities in the pipeline to make the multicultural theme park's silver jubilee special.
However, as its chief executive officer Bader Anwahi points out, 2020 is no ordinary year. Back in March, its 24th season was cut short by the coronavirus pandemic. And, as it reopens, the attraction – which has an average footfall of 42,000 guests per day – has had to adapt to the extraordinary circumstances.
Anwahi says the team has been working around the clock over the past few months to ensure that this season impresses guests. "I am so proud of how our team has injected elements of fun into the exceptional precautionary measures that we have implemented. This is an extraordinary year and we are confident that our improved customer experience together with the many exciting new offerings will make it one to remember."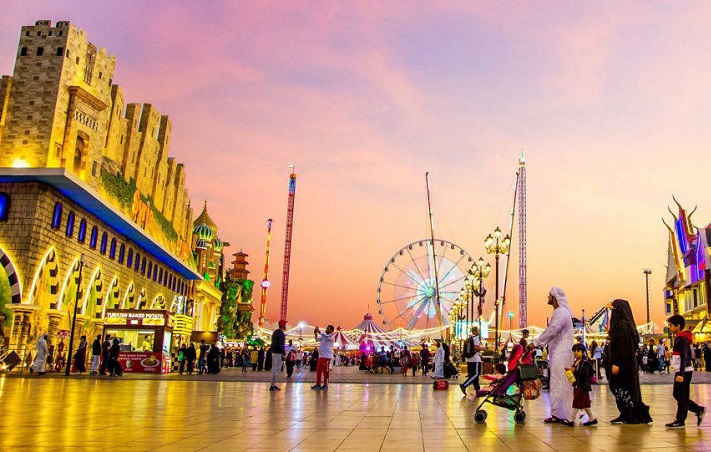 Safety measures
The safety measures start at the entrance with temperature checks and thermal scanners. Face masks are mandatory, social distancing reminders have been positioned at checkpoints and more than 600 hand-sanitising stations have been placed throughout the area. At the children's theatre, complimentary face masks will be handed out to youngsters, and social distancing teddy bears have been placed on alternate seats in place of audience members.
Organisers have also subtly tweaked the structure of the attraction's performances to incorporate social distancing measures. Seating has been installed in front of the main stage area to prevent overcrowding. The 26 pavilions – with the new additions of Russia and Cambodia and Vietnam – have a designated entry and exit area, with most stating a maximum capacity at the entrance.
The area within the pavilions feel less crowded, as the kiosks and vendors have been spaced out. Tables at dining areas have also been set two metres apart, and guests will be discouraged from eating food as they move around the attraction.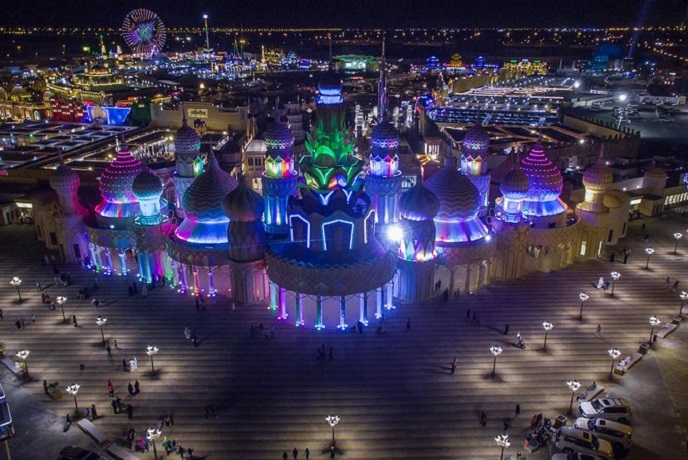 App for payment
But perhaps the most significant changes guests will find is the introduction of new technology. This year, Global Village has launched an app for information and ticket purchases, while another new app GVPay by Noqodi, will allow guests to make cashless payments across vendors and outlets through their mobile phones.
After setting the app up – a five-minute process that can be done at home – visitors can explore most of the attraction without their wallets. Haggling and purchasing products – be it saffron from Iran or honey from Yemen – is still just as satisfying.
Attractions
Changes aside, Global Village still feels every bit as buzzing. The miniature Eiffel Tower and Burj Khalifa are right where you left them; the smell of freshly cooked corn and other treats still hang heavy in the air; and the lights are just as bright.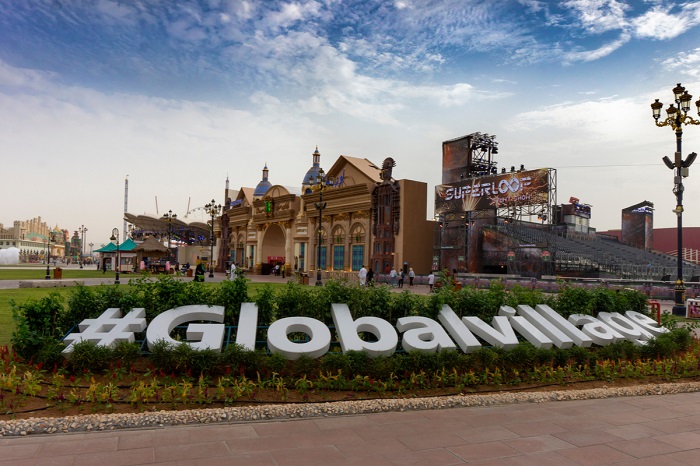 While the soft opening took place on Sunday, October 25, the grand opening will be on Friday, October 30, with a virtual rock concert scheduled in the evening. Helmed by Fabio Zaffagnini, the concert by Rockin' 1000 will unite audio and video submissions from some 2,500 artists from 100 countries, and be streamed across the Global Village main stage and social media platforms, and be accompanied by fireworks at 9pm.
This year sees the return of many Global Village trademark attractions – the fireworks feature will run every Thursday and Friday, and on special occasions like New Year's Eve. Ripley's Believe It or Not "Odditorium", which launched last year, is returning, and with 100 new attractions to boot. And Carnaval, the outdoor theme park area, will host new rides including the Manila Mayhem that rotates at 20 revolutions per minute, seven metres above ground.