The Green Planet, Dubai is an indoor rainforest which is a magnanimous choice of staycation – a staycation with a difference. This tropical rainforest in City Walk is inviting people to spend the night, with camping available on Thursday and Friday evenings. The Night at The Rainforest experience allows people to spend an entire evening within the indoor ecosystem, alongside the 3,000 exotic plants and animals who already call the only tropical rainforest in Dubai home.
Guests check in at 5pm and can kick off their stay with an animal encounter experience, with the chance to get up close and personal with the rainforest's primates, birds, fish and more.
There will also be activities throughout the night to keep children entertained. These include a guided scavenger hunt, a nocturnal animal tour and a nature-themed movie, complete with marshmallow roasting.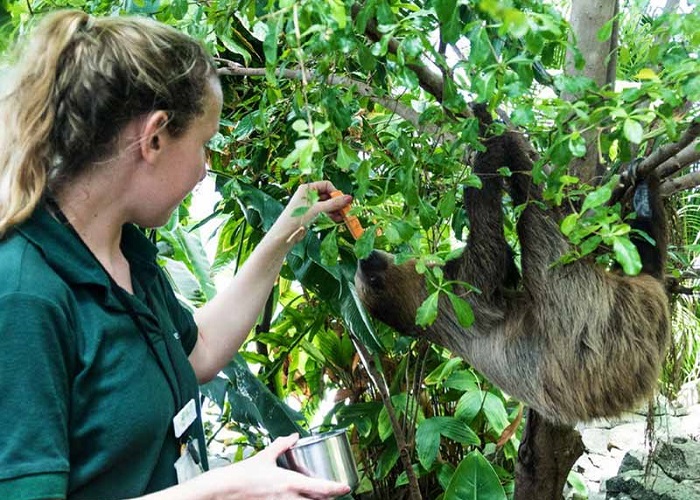 Dinner will be served at The Green Planet cafe and, when it's time to sleep, you might even catch the stars twinkling through the glass panels of the structure's bio-dome. Many of the creatures that can be found in The Green Planet are nocturnal, so will wait for the cover of darkness before emerging from their hiding places. Overnight guests can expect to see and hear things that they might not during a daytime visit.
Each regular tent accommodates two people, and is fitted with comfortable bedding, or there's the option to sleep in a hammock for a true jungle-like experience. There are also larger tents that can sleep two adults and two children. There is no need for anyone to worry about unfamiliar sights and sounds – a trained staff member and security guard will join guests to make sure they are safe.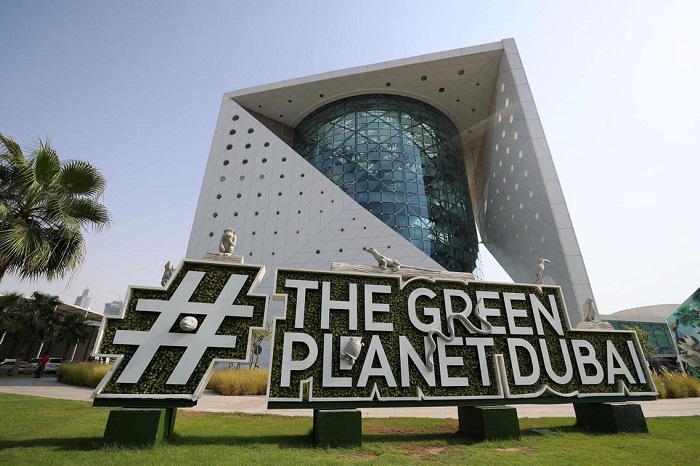 The following morning, it's feeding time. First for the animals, with guests helping provide the rainforest's inhabitants with their first meal of the day, and then for the humans, with a well-earned breakfast spread at The Green Planet Cafe. Check-out is at 8am.
There are six tents in total, which means there will be a maximum of 18 people in the rainforest each evening. Overnight rates start from Dh700 for two people or Dh1,200 for groups of four, and can be booked online.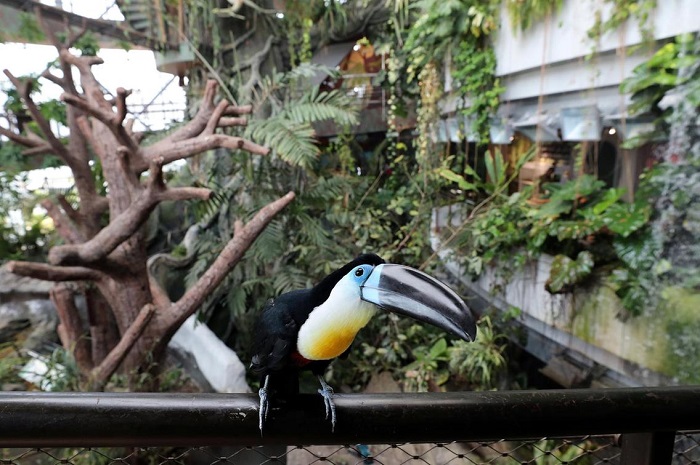 Social distancing rules are in place across The Green Planet and new safety measures include temperature scanning on entry and compulsory face masks for all guests over the age of six.
The Green Planet has welcomed a couple of new additions in recent months, including a slow loris that was born on site on May 15. On average, less than 10 slow lorises are born at zoological facilities worldwide every year – and this was the first of its species to be born in a zoological facility in the UAE. It is part of the Sunda slow loris species, which is native to Southeast Asia, specifically Indonesia, Thailand, Malaysia and Singapore. They are considered an endangered species, with their existence threatened by habitat loss and the exotic pet trade.
The nocturnal animals can spend up to 16 or 18 hours per day sleeping, waking only to forage for food, so those overnighting at The Green Planet are more likely to see the newcomer in action.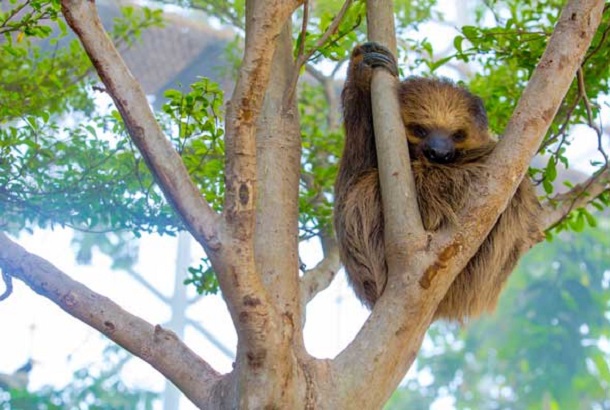 The attraction, which officially reopened on June 1, also welcomed the UAE's first tamandua, a small type of anteater, this summer. "Two seconds into meeting him and you are left wondering how you ever lived in a world where you didn't realise this little guy existed," Sara Stevens, a curator and manager at The Green Planet, said at the time. "He has such a gentle and inquisitive nature."
"A very long process goes into the planning and decision-making of bringing a new animal to join The Green Planet family," a spokesperson added. "The curatorial team works with international accredited and responsible zoological facilities to find the perfect new member for our family."
The Green Planet is also famously home to a couple of sloths, which are close relatives to the tamandua. They are similarly solitary mammals, known for being curious, cute and a bit lazy.