Here we review some of the most expensive hotels for their guests, with the most expensive rooms and suites in the world: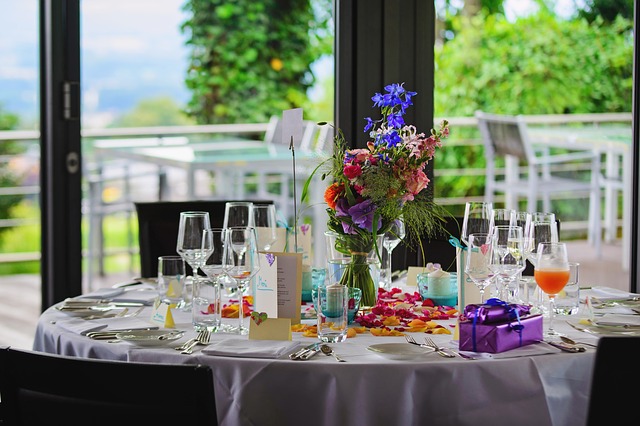 The Palms Casino Resort Hotel in Las Vegas – USA
The most expensive room price : $ 100,000
Opening year : November 2001
The most expensive room in this hotel is actually a two-storey villa with all the comforts of a Jacuzzi, a modern salt relaxation room, a personal butler, a car and a driver, available 24 hours, part of which overlooks the open air.
The feature of the room is that all of its pieces are designed by celebrities or unique pieces, such as sharks mummified in the chemical formaldehyde, the famous British artist Damien Hirst's design shows the sharks literally alive inside the room.
This hotel contains 1,395 suites, and also includes a bowling alley ($ 15,000 a night), and its own basketball court ($ 20,000 a night). Although it includes the most expensive hotel room around the world, it also includes other rooms among the 702 rooms, with prices starting at $ 60.
The Mark Hotel in New York – America
Most expensive room price : $ 75,000
Opening year : 2008
This luxury hotel, containing 141 rooms, is located in the city center near many high-end shopping places. Its designs are characterized by simplicity and modern elegance. It welcomes a number of celebrities, including: American singer Selena Gomez, American presenter Oprah Winfrey, and British actress Emma Watson. Well-known names are also employed in it, such as the famous French-American chef Jean-Georges Fongerichten.
The most expensive room is 16 meters in size, which is a two-story house, consisting of a kitchen and a living room with a ceiling height of 9 meters, filled with windows that enter daylight, a terrace, 5 bedrooms, 6 bathrooms and a hall for celebrations, and a driver with a McLaren is also available in her reservation For 12 hours, in addition to a round-trip airport transfer by car or helicopter.
Hotel President Wilson in Geneva – Switzerland
Most expensive room price : $ 75,000
Opening year : 1962
The ancient hotel that receives heads of state, princes and kings from the Arabian Gulf, consists of 228 rooms, and overlooks Lake Geneva, the price of its most expensive rooms is $ 75,000, while its regular room prices start at $ 500.
The most expensive suite is 1,680 square meters, with a lakefront Jacuzzi, pool table, Steinway grand piano, star-gazing telescope, large balcony, 12 bedrooms, 103-inch screen, one of the largest TV screens in the world.
Martinenz Hotel in Cannes – France
Most expensive room price : $ 60,000
Opening year : 1929
The 400-room white hotel welcomes Hollywood celebrities every May with the Cannes Film Festival, which explains the high prices for its rooms, which start from $ 500 a night to $ 60,000.
The walls of his most expensive room are adorned with paintings by the most famous painters, including the French artist Henri Matisse and the Spanish Pablo Picasso, and his large terrace overlooks the sea and includes 4 bedrooms, and is considered the fourth most expensive hotel room in the world, according to the British edition of the French Elle magazine .
5- The Four Seasons Hotel New York in New York – America
The most expensive room price : 50 thousand dollars
Opening year : 1993
The classic hotel with its panoramic view, with its magnificent stone columns, contains 365 elegant monochrome rooms and luxurious marble bathrooms, welcoming the world's richest people, as well as members of royal families and Hollywood stars. The hotel provides a personal trainer, spa treatments, a driver and a Rolls-Royce for its guests.
The Plaza Athenèe Tower in Paris – France
Room price starts from : $ 40,000
Opening year : April 1913
The luxurious historical hotel is located near the famous Champs-Elysées and the Palais de Tokyo in Paris, it was the first hotel in Rome to offer amenities such as elevators and electricity, and it received royal families and the wealthy after the World War and worked in its kitchens most famous French chefs.
The hotel, owned by The Dorchester Hotel Group, has continued to expand and change over more than a century and has won many valuable awards, most notably in 2012 by winning the "Palace" award, the highest achievement for luxury hotels in France.
The most expensive hotel suite costs $ 40,000 a night, but it contains 9 rooms, and a 360-degree view from all directions.
Burj Al Arab in Dubai – United Arab Emirates
Most expensive room price : $ 28,000
Opening year : December 1999
When we talk about the most expensive hotels in the world, the Burj Al Arab hotel comes on the list, as Wealthy Gorilla pointed out that its most expensive rooms reach 28 thousand dollars, and the cheapest rooms start at 1070 dollars, which is a logical number for the hotel that adorns some pieces of gold, it has an elevator Gilded with 22 karat gold.