Every X Mas pass by, I always think of how about seeing Santa somewhere. Had I been flying to Finland, I would have seen this true, apparently. Finnair is set to operate eight virtual-reality 'flights' departing Helsinki and flying north to Santa's home town of Rovaniemi. Using VR technology, travellers will 'fly' in Business Class aboard one of the airline's A350 aircraft. The jets are being decked out with festive decorations and cabin crew will be serving virtual holiday-themed drinks.
There're no luggage restrictions on these special flights but with demand to see Santa Claus on Christmas Day set to be high, flights are likely to be busy. Finnair advises travellers that they should be ready to share their row with some familiar festive characters.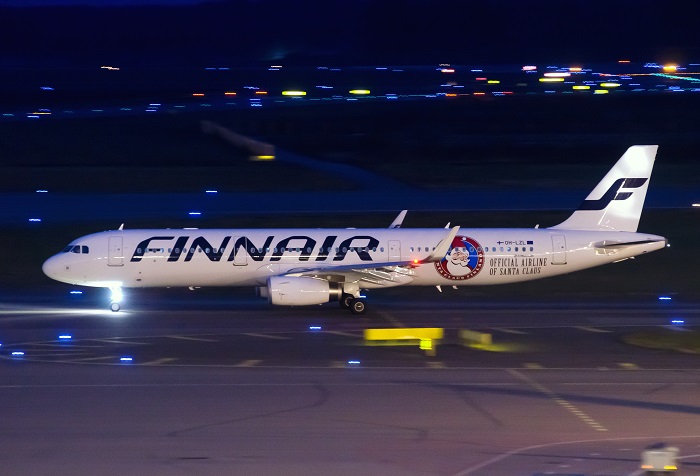 The Northern lights
The 30-minute flights will traverse starry skies and pass the Northern Lights before landing in Rovaniemi. Guests can then cross the Arctic Circle and step inside Santa's workshop, where Mr Claus himself will be waiting, fresh from his Christmas Eve duties.
Tickets for the flights cost $10, with all profits going to Unicef. They are available to purchase on the Finnair website. Other than a mobile phone or a laptop, no special equipment is needed to board the flight, although travellers who use VR headsets will have an extra advantage.
The holiday flights will be broadcast as a live-stream. Travellers will get a link and an access code to join the flight when they make a booking and, with various departure times on the schedule, all travellers need to do is make sure they log on in time for take-off.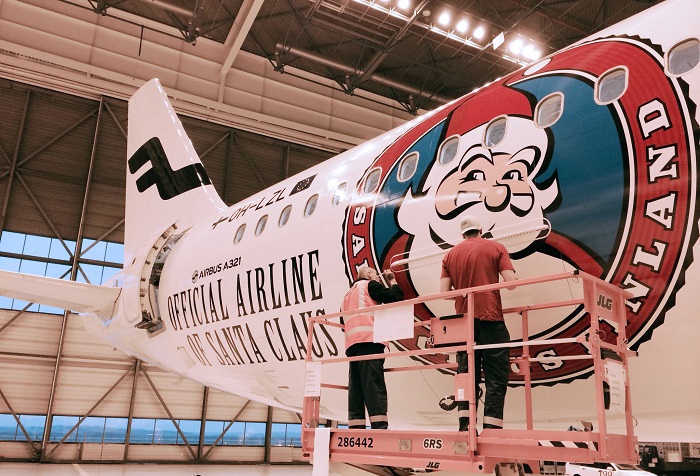 Developed alongside a Finish VR studio called Zoan, the festive flights are Finnair's first foray into the world of VR flying. For Laura Olin, Zoan's chief operating officer, the most important thing when working with Finnair was ensuring that while technology was the basis for the flight, it was made available to as many people as possible.
"Most people don't have VR headsets, so the Finnair VR flight is browser-based. It'll offer a 360º view, so you can look around your seat at all times, but you can use your computer, your phone or a headset where you can utilise a browser if you have one." Finnair is also happy to welcome as many travellers as possible on to these special winter flights.
Santa's Official airline!
Finnair is Santa's preferred airline, having flown with the Finnish airline for more than 20 years. The first Santa Claus liveried Finnair jet took to the skies in 1984 and the airline became "the official carrier of Santa Claus" four years later.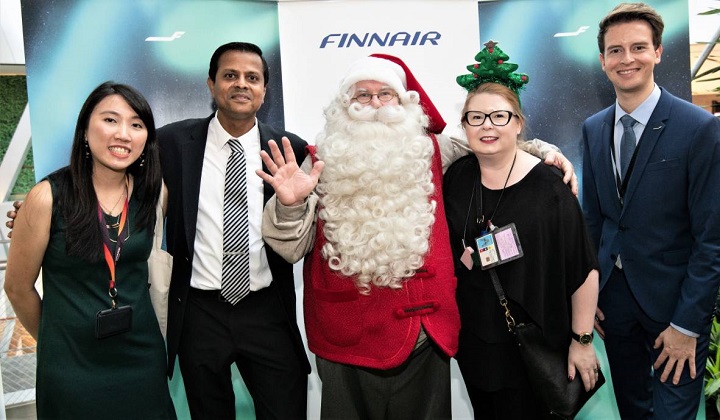 Each year, in the lead-up to Christmas, Mr Claus usually joins Finnair on a winter tour of Europe and Asia in partnership with the Santa Claus Foundation. In 2020, things are looking a little different. Santa has spent most of the year at home thanks to travel restrictions and the global pandemic.
Imagination is never ending. So, don't worry, Santa was the first person on the earth to receive Covid vaccination. Kids are never gonna miss him and his sweets on the X Mas eve, no matter whatever pandemic spreads here.