Tampa Bay in Florida, USA has got a vast history to narrate to its visitors. From the old pirates' history to the main cigar manufacturing city in USA, Tampa Bay is full of cultural diversity too. The cigar workers, who included Cubans, African Americans, Italians, Spaniards and Eastern Europeans, worked side by side and created a richly diverse cultural energy that pulses throughout the region today.
What all attract to Tampa Bay?
Tampa Bay has lucid sand beaches and crystal clear water in the bay. We can visit the Busch Gardens in Tampa Bay, where we can see a multifaceted beach too. Visitors can hire a Carribean Cruise out from Port of Tampa Bay and experience the marvel of the ride. Or we can spend time enjoying both beach and town, the new Tampa Bay Specialist Program will help us unlock the region's travel treasures – and inspire many return trips!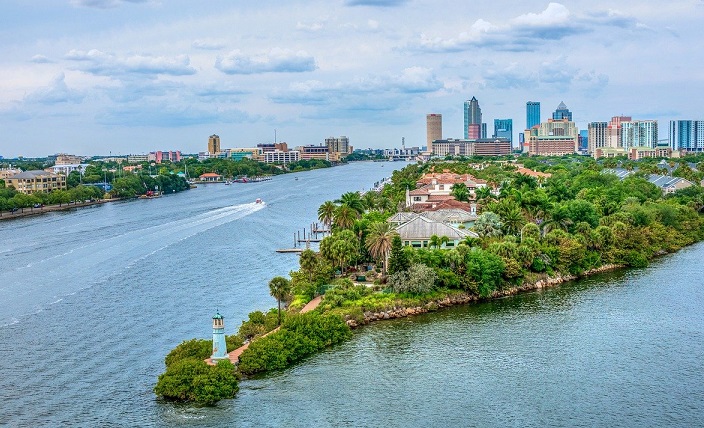 Whatever be their reason for visiting, riders will delight in a beautiful, outdoors-loving community filled with colorful murals and sculptures, as well as riverside spaces perfect for food and drink festivals or activities like yoga under the sky. An enthusiastic ride in a vintage car into Ybor City, where cigar shops line streets enhanced by a blend of architectural styles is beautiful. There we can have lively eateries—offering everything from craft beers to Cuban sandwiches to Flamenco shows—and vibrantly plumed, free-roaming chickens. Here they can explore restored casitas and learn about life as a late-19th-century immigrant.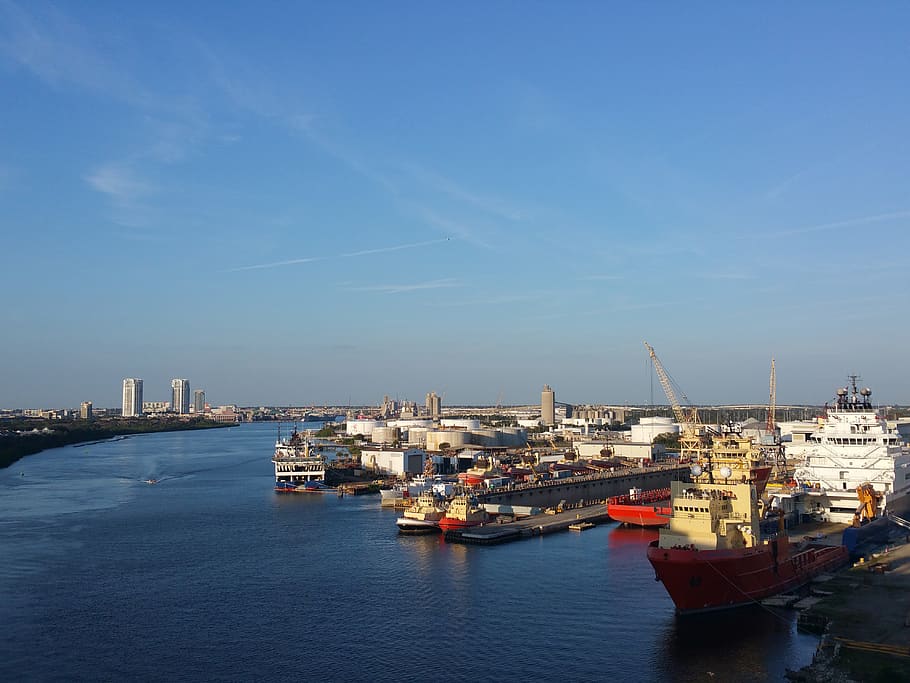 Another suggestion is the 2.6-mile Tampa Riverwalk, home to The Florida Aquarium, an acclaimed performing arts center, museums, splash parks, waterfront dining venues, countless water sports, and the Pirate Water Taxi, a swashbuckling transit experience like no other! A trip to ZooTampa at Lowry Park, a farmers' market, top-rated Clearwater Beach or a nature park for kayaking are some of the many ways to round out a stay.
About Tampa Bay geography:
Tampa Bay is a large natural harbor and shallow estuary connected to the Gulf of Mexico on the west central coast of Florida, comprising Hillsborough Bay, McKay Bay, Old Tampa Bay, Middle Tampa Bay, and Lower Tampa Bay. The largest freshwater inflow into the bay is the Hillsborough River, which flows into Hillsborough Bay in downtown Tampa. Many other smaller rivers and streams also flow into Tampa Bay, resulting in a large watershed area. The shores of Tampa Bay were home to the Weedon Island Culture and then the Safety Harbor Culture for thousands of years. These cultures relied heavily on Tampa Bay for food, and the waters were rich enough that they were one of the few Native American cultures that did not have to farm.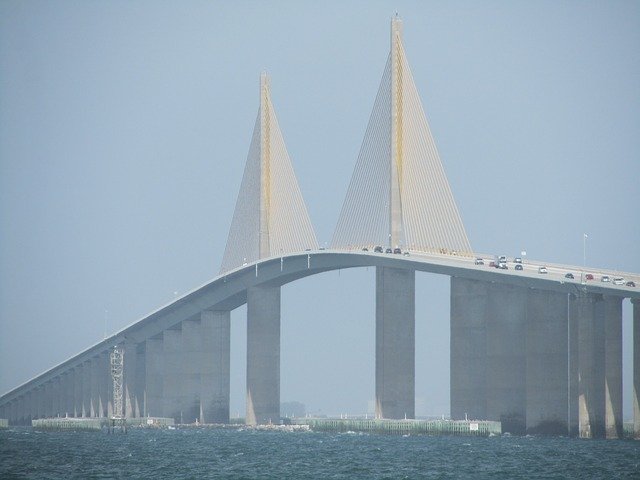 Tampa Bay has been designated an "Estuary of National Significance" by the United States Environmental Protection Agency. Two National Wildlife Refuges are located in Tampa Bay: Pinellas National Wildlife Refuge and the refuge on Egmont Key. Most of the islands, including several man-made islands built from dredge spoil, and sandbars are off-limits to the public, due to their fragile ecology and their use as nesting sites by many species of birds.