Would you like to dive into the depths of Italy dating back to the old years? Think Rome is the ultimate destination! A city of history nestling famous art and literature around every street corner. Rome is a luxurious high-end city that astonished with strange feelings.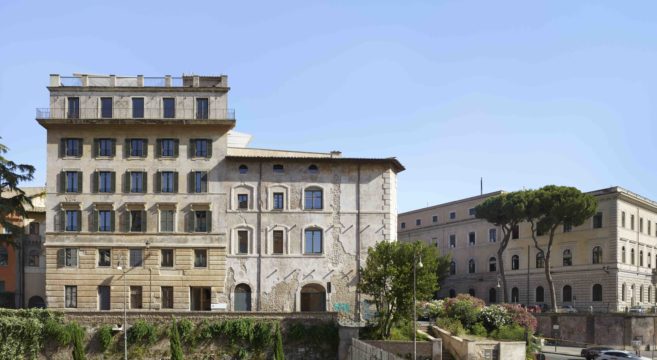 The Rooms of Rome, a unique experience that offers a personal residence where there is no boundary between art and architecture, and you have just arrived in the most historical part of the city. The 2 and 4 apartments are located in "rhinoceros", a historic mansion designed by Fondazione Alda Fendi – Esperimenti and designed and furnished by the great architect Jean Nouvel.
These unique, private apartments are fully equipped, each of which is distinguished by its distinctive design and designs, each bearing the word "fikr", "pensiero" or "pensée" in twenty-four different languages ​​- from English to Persian – offering the latest in technology with respect. Building history and background.
The apartments are also designed to create personalized accommodations, offering an endless array of possibilities when visiting the Eternal City. Therefore, anyone who experiences The Rooms of Rome can create a truly exclusive feeling based on each person's needs, dreams and desires. While the apartments will provide L'OCCITANE amenities, a pillow menu, as well as high-quality linens and furniture, guests will be able to choose before check-in from a wide range of fragrances for their room, as well as in terms of getting acquainted with additional experiences, as long as it is a 'a la carte menu' of Before our business partners, which include absolutely everything a person might need, from beauty treatments and massages, to any kind of lessons or training, to show cooking, entertainment, museums and private city tours of art.
Here, where Roman history was born, Jean Nouvel imagined apartments as a completely innovative place: designing them not as living spaces in the traditional sense but as 'openable' areas, steel boxes that reproduce environments and services such as kitchens, bathrooms or cabinets, designed and patented only for a building The unicorn, which stands a refined novelty in stark contrast to the walls.
With the passage of time, Roman history, modernity and never-ending construction, this is the spirit of "The Rooms of Rome" apartments.
Kike Sarasola, the visionary Spanish entrepreneur entrusted with managing and caring for The Rooms of Rome, said of the project: "To participate in this exceptional project with the creation of a mastermind like Jean Nouvel, with the artistic passion of Fondazione Alda Fendi – Esperimenti is definitely an honor. I am absolutely sure that entering the world of art, gastronomy and fine hospitality will only bring success to this wonderful experience. In fact, The Rooms of Rome is just the beginning of one of my next projects, The Rooms of the World, which will take the most exceptional experiences of many cities in All over Europe and the world. "