The British super luxury car manufacturers owned originally by Volkswagen decided to convert Bentley completely to electric by about 2030. This was confirmed by chief executive Adrian Hallmark when he said that the company wants to "be ahead" of the UK's move away from petrol engines.
The Volkswagen-owned company said it will reinvent every aspect of its business to become an end-to-end carbon-neutral organisation, starting with the introduction of two plug-in hybrids next year as part of its "Beyond100" strategy to accelerate the development of electrified models.
"The reason we are moving towards electrification is very simple; there are two factors … one is customer demand – more and more [demand] is for electric vehicles. We've got customers … asking when we can deliver the first electric Bentley," Mr Hallmark told BBC News on Friday.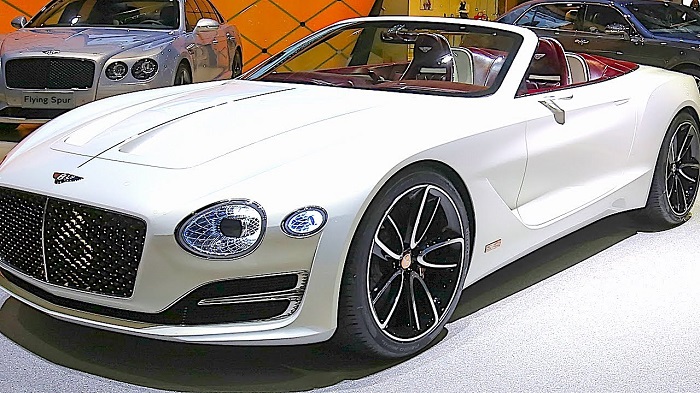 "Secondly, of course, legislation is pushing combustion engines out of the market so we don't want to be a victim to that trend, we want to be ahead of it."
Like several European countries, Britain has committed to phase out the sale of petrol and diesel-fuelled cars by 2040. However, earlier this year Prime Minister Boris Johnson said he plans to bring forward an outright ban on the sale of traditionally powered passenger cars and even hybrids, to 2035.
If this happens, the UK would be the first nation to end the era of internal combustion, making the bid by Bentley – the world's largest producer of 12-cylinder engines – to be fully electric by 2030 well ahead of that target.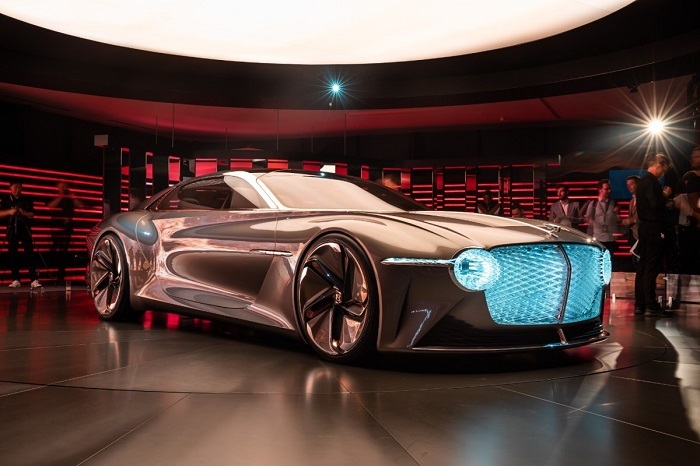 In the summer, Bentley said it would cut 1,000 jobs, nearly a quarter of its UK workforce, through a voluntary release and redundancy programme, as the Crewe-based company makes the shift towards an electric model line-up. That figure was revised downwards to 800 this week, with the success of its voluntary redundancy programme reducing the risk of staff losing their job.
However, Mr Hallmark said the company will "upscale, retrain and redeploy people because we still intend to grow".
"It's not a question of shrinking the company, it's growing it but in a different way so all the people engaged … in the design, the assembly … we redeploy and retrain them," he said.
Bentley's move to become a "sustainable" and "wholly ethical role model for luxury" comes as Volkswagen chief executive Herbert Diess also vowed to pursue a sweeping transition to electric cars this week, saying it is a matter of survival, despite the pandemic derailing the auto industry in the short-term.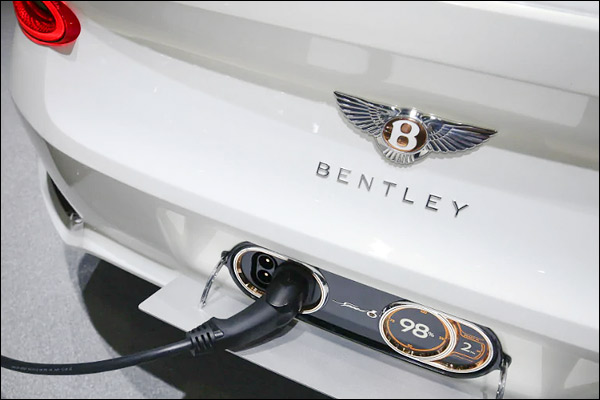 "If you're not fast enough, you're not going to survive," Mr Diess said. "In the long run, climate change will be the biggest challenge mankind is facing."
"Governments play a huge a role by setting policy to influence consumer choices," Mr Diess said. "For many people, it will be very difficult to decide against an electric car."
Bentley's first electric model will be available in 2025 and the company will offer plug-in hybrid and electric models only within its range by 2026. By 2030, this will switch to electric models only.
The company revealed its all-electric EXP 100 GT concept car in 2019, made with sustainable materials including 5,000-year-old copper-infused Riverwood.
Last year, Bentley's production facility in the northern town of Crewe was the first luxury automotive factory to be certified carbon neutral by the Carbon Trust, thanks to innovative solutions such as a water recycling system and a 10,000-solar panel car port.