We can say that traveling to Turkey has changed dramatically in the past ten years, as this tourist country par excellence is no longer a cheap destination as it used to be, and this news may be unpleasant for travelers who are forced to have a certain budget, especially when comparing travel prices in Turkey with Other countries, and to go beyond this, we chose to provide you with a set of tips that make traveling to Turkey at a lower cost, possible and possible.
Turkey's beauty, nature and tourist attractions will not be difficult for you to discover, no matter how low your budget is, but with prior knowledge and knowledge of the smart and practical ways that will help that, and below you will find 10 of these tips that will open the way for you to visit this country without paying attention and caution to your wallet.
Public transportation in Turkey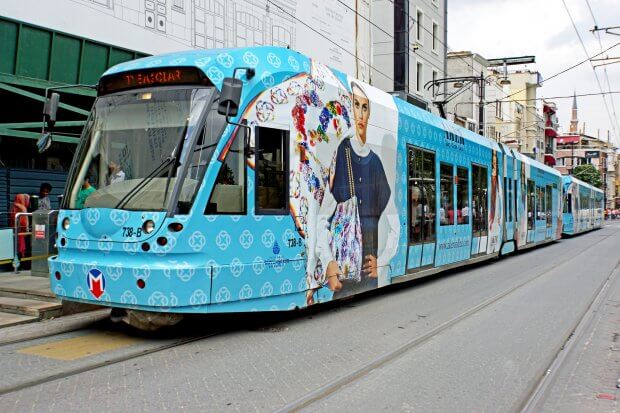 Public transportation in Istanbul is safe and efficient, to really benefit from public transportation in Istanbul, buy Akbel or Istanbulkart, which offer important discounts on buses, trams and ferries. You can buy these cards in kiosks or vending machines in many public transport stations.
Another useful way to save money in terms of transportation and explore the tourist situation is to take one of the Bosphorus ferries, this is how locals travel and you will get a magical view of the area and the opportunities to take beautiful pictures on a cruise without being charged or paying an exorbitant price.
Save money on food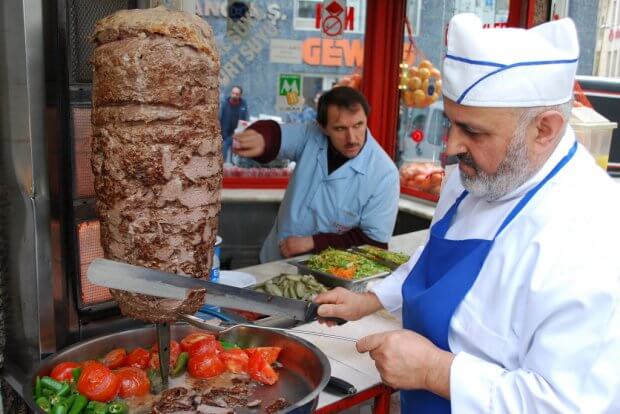 Istanbul is famous for its delicious street foods, which are very popular, and you also if you want to enjoy delicious meals at an inexpensive cost, you have to with food carts that will provide you with a quick meal at a lower cost and will be an ideal alternative to those restaurants that boil in the prices of their meals.
Save money on transportation
Many people expect gasoline prices in Turkey below, but it is one of the highest in the world! For this reason, avoid renting a car, but if your choice is you should at least choose a diesel car.
Traveling to Turkey would be fun without wasting a lot of money thanks to good deals on domestic flights but overall the nationwide bus system is cheaper. Anyone who used buses to travel between cities in Turkey will witness a quality service that includes televisions, tea, coffee and cake, and comfortable seats. Apart from the long journey times, there are no downsides to using the bus system in Turkey.
Currency exchange
Do not spend the currency at the airport or in your country because you will get a drop in cash, and instead exchange the currency in Turkey, especially since most shops will not take a commission from you for that.
Some free things to see and enjoy
There is a lot to enjoy in Turkey, especially in Istanbul, where most of the listed attractions and activities are located:
Watch the sunset from the Galata Bridge.
– A look at the Grand Bazaar and Spice Bazaar.
– You can visit beautiful mosques such as the Blue Mosque, Suleymaniye Mosque and Rustem Pasha Mosque.
Take a stroll in Gulhane Park in Sultanahmet or Yildiz Park in Besiktas.
On Thursdays when there is free admission, visit Istanbul Modern Museum in Tophane.
Walk from Taksim Square to Sultanahmet and enjoy the sights along the way.
– Walking by the Bosphorus from Ortakoy village to Rumeli Castle, you will pass through interesting neighborhoods such as Corusism, Arnavutkoy and Bebek. The walk will take about an hour, and there will be plenty of cafes along the way to rest your feet.
Cheap souvenirs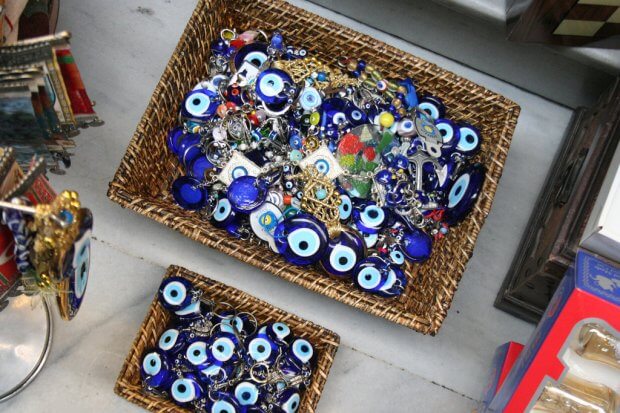 If you have many friends and need to buy some souvenirs, in the bazaars of Istanbul, you should be able to find beautiful bags, accessories and inexpensive key ropes that are only 1 TL.
Save money on eating
Cheap and delicious Turkish food can be found in abundance in Istanbul, look for bofs, which is the corner store where you can find doner (similar to kebabs), soups and toast (sandwiches).
If you are comfortable with sharing food, you can save some money by doing so. Better yet, you'll be able to afford some fancy meals in a nice restaurant without breaking your budget!
Enjoy inexpensive sports adventures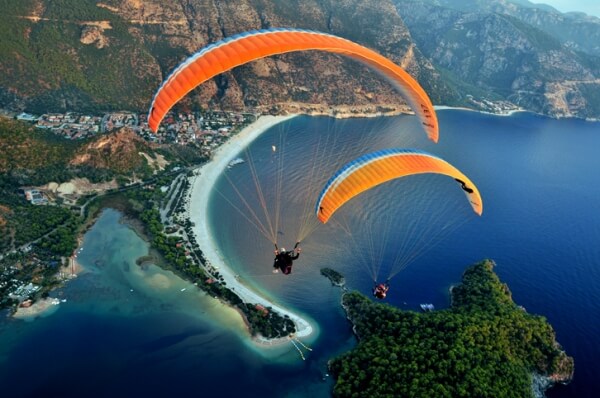 Many believe that Turkey is a place of culture and history or as a cheap place to relax on the beach for a week or two, but it is also the premiere destination for adventure sports of all kinds; Like snorkeling in the Mediterranean Sea, and the nice thing about it is that the prices are about half of what you would pay in southern Europe or on the Caribbean islands.
The area around Kas is particularly popular for its week-long excursions, where a different activity is scheduled each day. There are excellent trekking, kayaking, mountain biking, and paragliding, all at affordable prices.
Travel insurance
Travel insurance is important in cases of medical emergencies and must be available, but in simple cases,there is no need to use it, and instead it is recommended to go to a local hospital, and in Turkey,there are many of them in the neighborhoods and there are doctors and highly qualified frameworks and most importantly, the cost is low and will be better for the service you need.
Avoiding bank fees
Before traveling to Turkey, do not forget to contact your credit card bank, and this is due to the fact that some banks impose some fees on withdrawing money from ATMs outside the country.