Packing your bags to Norwegian territory has several advantages. You can enjoy this land encompassing mountains, glaciers and deep coastal fjords. Oslo, the capital, is a city of green spaces and museums. Preserved 9th-century Viking ships are displayed at Oslo's Viking Ship Museum. Bergen, with colourful wooden houses, is the starting point for cruises to the dramatic Sognefjord. Norway is also known for fishing, hiking and skiing, notably at Lillehammer's Olympic resort.
But, if you have Dh 11.9 million with you, a picturesque private island in Norway is up for sale, positioned amid an idyllic fjord in the west of the Scandinavian country. Ulvsnes Island, nestled in the Sorfjorden fjord, comes with a 20,000-square-foot home, as well as 29 other smaller buildings, such as a boathouse and barns.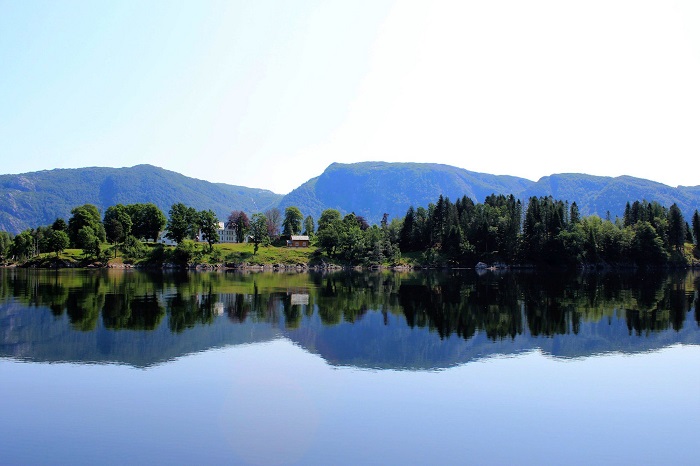 The island also includes 23 acres of woods, pathways and meadows, as well as a private wharf, football pitch, hiking trails and several bathing spots. Such variety doesn't come cheap, with the island on the market for Dh11.95 million ($3.25 million). Ulvsnes can be reached by boat from Vaksdal, a village on the mainland which is about a 45-minute drive from the city of Bergen.
The island has been adapted for ECO-farm operations and has recently had horses, sheep, alpacas, pigs and poultry as well as several greenhouses for organic food production. Around the island there are beautiful hiking trails, several bathing areas and a big wharf. The island of Ulvsnes has a history stretching back thousands of years.
It is believed to have once been a Crown Land, and later the island was under church rule, before being built as a boarding school for misbehaving boys in 1881. Since 1982 the island functioned as a low security prison until last year.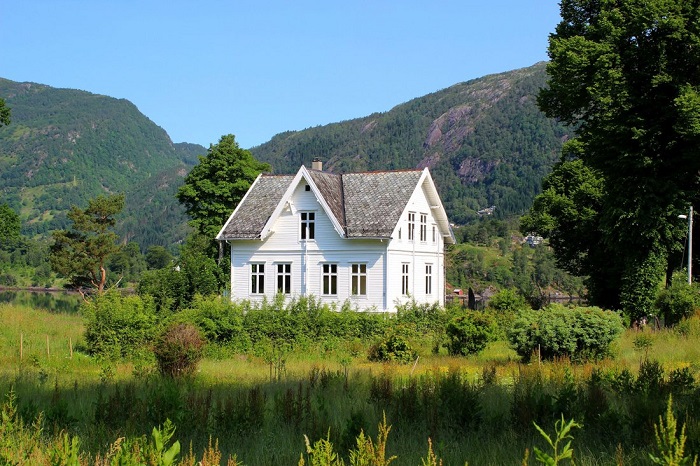 While housing the boarding school, it became known by the nickname Devil's Island, although it now looks rather like Paradise. It was privately sold in recent years, with the owner turning it into a functioning farm, meaning there are also outhouses, workshops and garages across the island.
"The island has recently had horses, sheep, alpacas, pigs and poultry as well as several greenhouses for organic food production," according to luxury goods seller JamesEdition, which is listing Ulvsnes.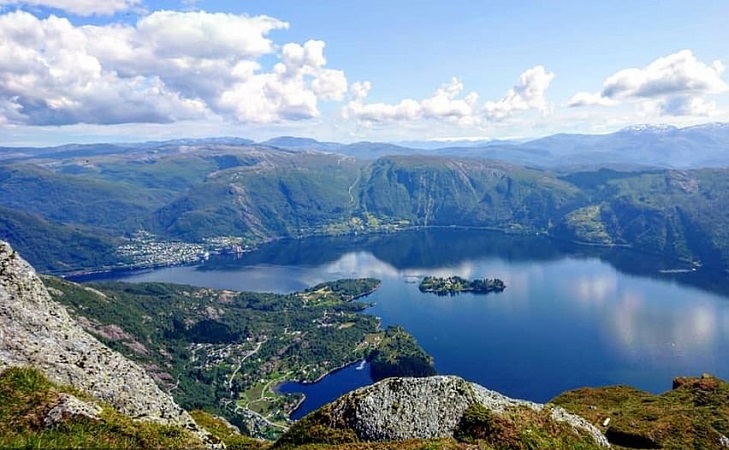 "Ulvsnes Island has spectacular 360 degrees views of the fjords and mountains can be enjoyed from all around the island – there aren't many views that can rival this," the listing adds. The island is marketed as a potential investment for hotel resorts, but could also be snapped up by anyone just wishing to get away from it all.
To reach the island From Bergen International Airport – Flesland (BGO), it is around 45 minutes by car. There is a parking spot on the mainland, and the boat ride out to the island is only a few minutes. You can also travel by train, and the train to Vaksdal on the mainland would take around 25 minutes from Bergen city centre. A fast boat from Bergen city centre would take just under 30 minutes, and by helicopter from Bergen Seaport location it would be a 10-minute ride to the island.