Summer is definitely a challenging period for every gardener.
The good news is that you will have less to worry when you apply the right garden maintenance techniques which you will learn in this article.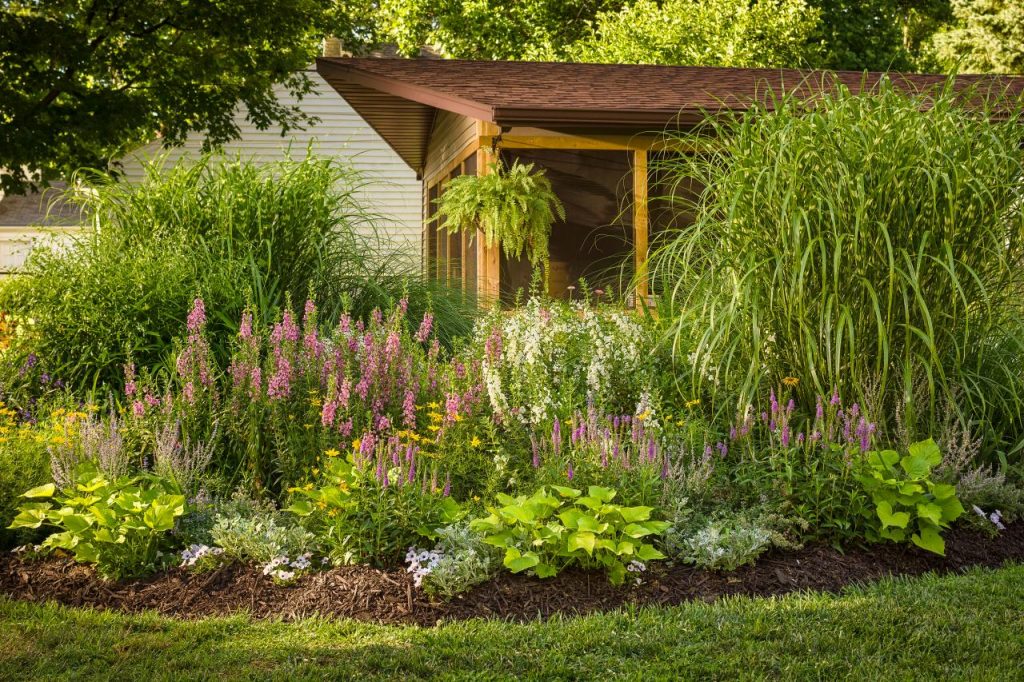 The temperate climate of springtime can make you believe that your garden will stay green forever with almost no effort from you. Unfortunately, summer will make you think twice.
Nonetheless, it is possible to keep your garden green and healthy even with high temperatures during the summer period. You don't even need chemicals to keep the garden green and beautiful. All you need is systematic planning and timely intervention. With the right approach, you can keep your garden healthy enough to resist disease, weeds, and droughts on its own.
Keep it moist
To prevent plants from withering in the heat, 'deep water' or soak your garden by making sure that water is properly absorbed by the ground. Water Wisely
With intense heat, your first thought might be to water your garden as it will need the extra water to survive. You may be right but your garden probably doesn't need as much water as you thought. The time of day you water is important too. It helps if you are a morning person as this is the best time to water your garden.
Before you water, check if your plants are wilted. Go ahead and water deeply if they are wilted. This will encourage the roots to grow deeper away from the surface of the hot sun. It is important you avoid wetting the leaves of the plant, as this encourages disease. Instead water directly to the roots. If you must use sprinkler system, use it very early in the morning when the leaves are still wet with dew. This way, the foliage will dry early and reduce the chances of plant disease.
Choose wisely
Avoid planting too many exotic plants because these require more water and care compared to native varieties.
Save it
It takes longer to grow plants from seeds and cuttings, but you can save a lot of money by doing so.
Make it yourself
You can make homemade fertiliser with your garden and kitchen waste. For low-maintenance composting, just leave organic waste like fallen leaves, fruit peels, grass cuttings and vegetables in a container for a few months and use it as fertiliser when it decomposes – it's free and eco-friendly.
Watch Out For Bugs
A bug can create an opening in the plants for viruses and bacteria. Most bugs act as a transport system for viruses and can easily spread these viruses from one plant to another until all your plants are infected. During the summer period, Aphids are one of the most common carriers of viruses. Each time insects or bugs attack your plant, it puts it under undue stress. You need to ensure you watch out for them and remove them immediately before they can do any real damage.