Young children spend nearly half of their day asleep, even if this sleep is not continuous. What do they do in this other world? Do they dream like us? And what do they see exactly in their dreams?
Numerous studies have been conducted on sleep for many years, and while new discoveries continue, scientists have a firm understanding of what goes on in adults' minds when they sleep, but it is different when it comes to children. Baby sleep is still an incomplete mystery for scientists.
This mystery leaves many parents wondering: Is my child dreaming? And if so, at what age does it begin? What is the nature of dreams that he might see?
REM sleep: the dream period
Babies spend half their nap time in REM sleep. The first REM sleep period at night begins about 90 minutes after falling asleep and repeats every 90 minutes. During this period, the child's eyes move rapidly behind his eyelids and his brain waves look like those of an awake person. Breathing accelerates, heart rate, and blood pressure increase to levels close to those of the waking vertebra.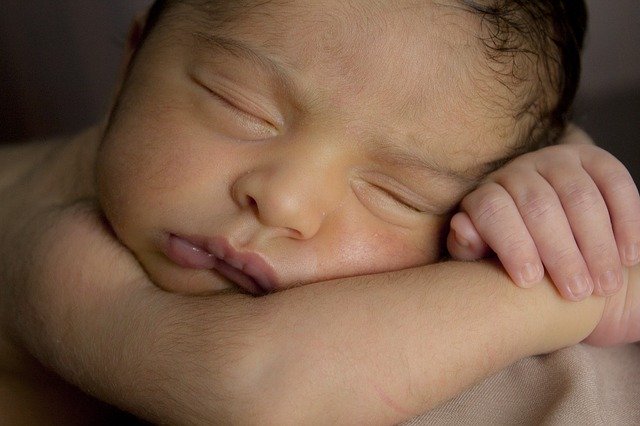 According to the medical site Healthline, REM sleep is the stage at which most dreams occur, and adults spend about 20% of their sleep in this stage. Children spend nearly 50% of their sleep in REM sleep, and this is the main reason why experts have spent so much time trying to determine if they are really dreaming or not.
Hypothesis: Babies may not dream before learning to speak
According to a psychologist and one of the world's leading experts in the field of children's dreams, David Foulkes, people often mistakenly link their children's ability to perceive and the ability to dream. Foulkes wrote in his book " Children's Dreams and the Evolution of Consciousness " (Harvard University Press, 2002): "If a living being provides evidence that it can perceive reality, we tend to imagine that it can also dream about it." 
But given the limited set of children's experiences and the immaturity of their brains, Foulkes and other neuroscientists believe that babies actually don't dream in the first few years of their lives. Instead, the ability to dream develops alongside the ability to visualize and spatially visualize their surroundings, speak and express what they imagine.
Folks also posits that dreams tend to be static and one-dimensional, without personalities and with little emotion. According to Folks, it is not until the age of seven or so that humans begin to have story-like pictorial dreams. This stage of life is also when children tend to develop a clear sense of who they are and how they fit in with the world around them.
Children may dream but they have no language to tell us
In recent years, there has been increasing scientific recognition of children's ability to know, observe, explore, imagine, and learn more than we thought possible. Research in dream science has evolved, broadened the scope of research, and challenged some of Folk's conclusions.
In 2005 The New York Times ran a Q&A with Charles Pollack, director of the Center for Sleep Medicine in New York. When asked whether children are dreaming, Pollack answered: "Yes, I can say that," indicating that he based his answer on the fact that they do so during the stage of rapid eye movement (REM) sleep that a person experiences in all stages of his life, even as a fetus. It is possible to observe the child when he goes through this stage by tracking the movement of his eyes during sleep, which moves quickly under his eyelids, left and right, or above and below.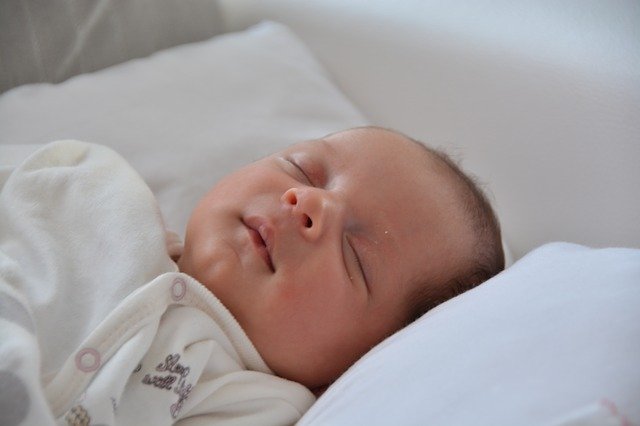 But Kelly Bulkeley, a psychologist who studies dreams, disagrees with Folks and believes that children dream but can't tell us. This belief arose and was widely accepted due to the studies that followed Folks and taught us that children's minds are more conscious and able to perceive than we previously thought. She also believes that REM sleep helps people consolidate and digest their memories mentally.
Research since the 1960s has been studying the purpose of children's REM sleep and found that it supports brain development and helps children transform their experiences and observations during hours of consciousness into lasting memories and skills, according to findings published by ScienceDaily LLC.
Perhaps this is why children enter REM sleep more often than adults. "The logical view," says Bulkeley, "as a result," "Yes, children dream, they don't have a language that enables them to communicate that."
Those who oppose the idea that children dream, according to Bulkeley, often point to the fact that the visual images that humans create in their brains during sleep are linked to their perception of reality while awake. This is partly what Folks have been trying to convey: "Since children have the very little emotional and sensory experience to benefit from, there is not much material that can be turned into a dream."
But Bulkeley cited evidence that dreams serve – at least in part – as the body's instinctive mechanism to protect itself from hypothetical dangers. "The biological function of the dream is to simulate threatening events, and to train in perceiving threat and avoiding the threat," the Finnish neuroscientist Ante Revonso, who first put forward this theory in 2000, wrote.
Based on this theory, children may also feel certain fears and live them in the dream, especially since some studies indicate that some mammals and birds, for example, dream.
Conclusion
Unfortunately, no definitive and definitive answer to this puzzle has been revealed, so a child in his early years cannot tell us himself. As for sleep experts and specialists, they are divided between "Yes they dream but they cannot tell us" or "They do not dream because the capabilities of their mind have not yet comprehended the outside world to turn their scenes into dreams." But the current truth is that we do not have conclusive evidence that favors either of the two beliefs.