Abu Dhabi offers UFC stars from around the world an ideal platform to highlight their skills and experiences next Sunday, October 4, at UFC Fight Night. Hulme vs. Aldana, the second return to Al Nazzal Island, hosted by Yas Island in Abu Dhabi and will run until October 25.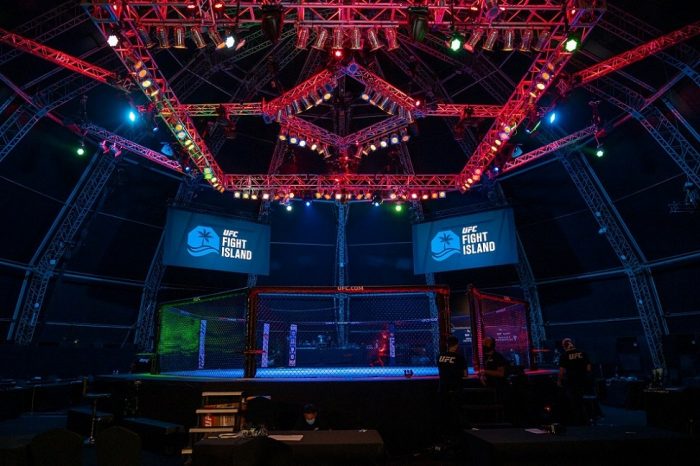 The upcoming event will witness a wide participation of UFC stars who flocked to Abu Dhabi from the continents of the world. The players represent more than 15 countries, including the United States of America, Brazil, Mexico, Cape Verde, the Netherlands, Russia, Australia, the United Kingdom, Canada, Tunisia, Thailand, China, Serbia, Italy and Tunisia. .
The night of fighting will witness 11 fights, which increases the enthusiasm of the participating fighters to highlight their skills and experience in the ring, and to provide a performance that raises the level of their classification.
American Holly Holm, who will face Mexican Irene Aldana in the final match, said: I feel very proud to participate in a tournament of this size and importance .. I have great confidence in my ability to provide a distinguished performance and I will not miss the opportunity to excel in this event.
Aldana's expectations about the fight did not differ from those shown by Holm, which heralds an enthusiastic fight in the Flash Form arena, as she said: I have a great feeling of pride in carrying the flag of my country and representing its people in one of the largest mixed martial arts events .. We live here an unprecedented experience in all details. Whether in organizing the championship or the distinguished hospitality we receive in Abu Dhabi.
"I cannot express my admiration for the excellent organization of the return to Al-Nazzal competitions, as I feel absolutely reassured of my health here. I loved Abu Dhabi the moment I arrived, as it is," said Juergen de Castro, who will carry the Cape Verde flag in his match against Brazilian Carlos Felipe in the heavyweight category An amazing city by all accounts.