Former Formula One driver and twice Champ Car champion Alex Zanardi remained in critical condition a day after crashing his handbike into a truck in Italy.
Zanardi is hooked up to an artificial ventilator and has stable blood flow while his neurological status remains serious, the Santa Maria alle Scotte hospital in Siena said Saturday.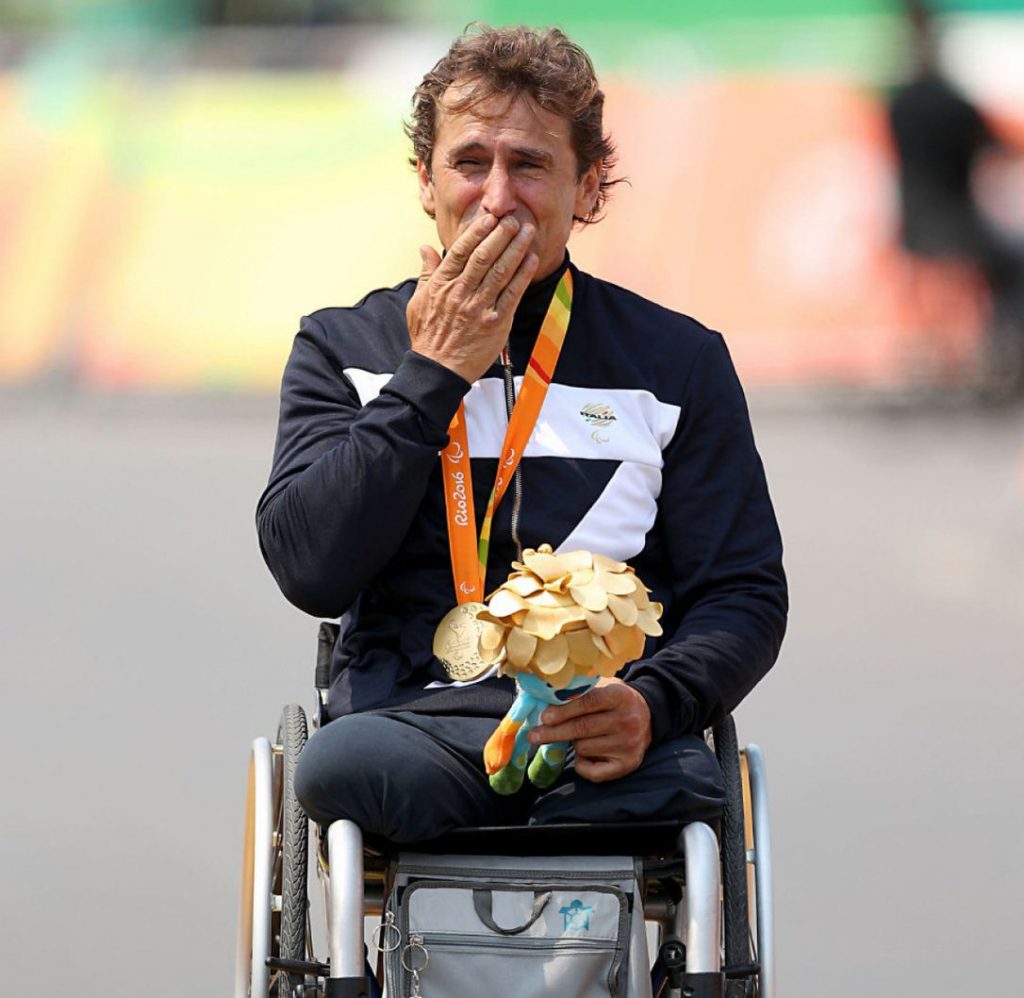 The four-time Paralympic road cycling gold medallist was transported to the hospital after crashing near the Tuscan town of Pienza during 'Obiettivo Tricolore' on Friday.
The 'Obiettivo Tricolore' is a road race conducted for Italian Paralympic athletes. According to the manager of the national paralympic cycling team, Zanardi was conscious when help arrived.
The hospital said, "Zanardi was flown to Siena by air ambulance and arrived at around 6 pm local time (1600 GMT) and the neurosurgical and maxillo-facial intervention began shortly after 7 pm local time (1700GMT) and ended shortly before 10 pm. The patient was then transferred to the intensive care unit with a reserved prognosis."
Neurosurgical and maxillo-facial intervention is a delicate neurosurgery operation done on patients with severe cranial trauma.
Zanardi's wife, Daniela, and his son, Niccolo, are at his bedside.
Local TV at the scene of the crash showed what was apparently Zanardi's handbike lying on its side at the edge of the road and a large truck pulling a semi-trailer parked ahead.
Zanardi is considered a highly inspirational figure in the world of motorsport and paralympic endeavor, a hugely popular and positive competitor who returned from life-changing injuries with a smile.
He had both legs amputated above the knee, with his heart-stopping seven times as he lost all but a liter of the blood in his body, after the horrific crash at the Lausitzring in Germany on Sept. 15, 2001.
During his recovery, Zanardi designed his own prosthetics and learned to walk again. He then turned his attention to hand cycling and developed into one of the most accomplished athletes in the world. He won four gold medals and two silvers at the 2012 and 2016 Paralympics, competed in the New York City Marathon, and set an Ironman record.
"You have never given up and with your extraordinary fortitude, you have overcome a thousand difficulties. Come on Alex Zanardi, don't give up. All of Italy is fighting with you," said Italian Prime Minister Giuseppe Conte on Twitter.
Zanardi won his titles in the U.S.-based Champ Car series, now IndyCar, in 1997 and 1998. He competed in 41 Formula One Grands Prix, mostly for Lotus, between 1991 and 1999 with his final season at Williams.
"Alex is one of life's truly inspirational people and as we all know, a fighter through and through," said the Williams team. "Stay strong and Forza Alex."
Jean Todt, president of the International Automobile Federation (FIA) said: "Alex, all the @FIA community is supporting you in this cruel moment. Our prayers are with you. You have always been a fighter and you always will be."