This morning, American Jessica Bigula defeated Czech Karolina Pliskova in the 16th round of the Dubai Duty Free Tennis Championships, with two unanswered groups, one of them clean 6-0, and the second 6-2. Where the second seed in the tournament and sixth in the world only survived against Bigula, only 53 minutes.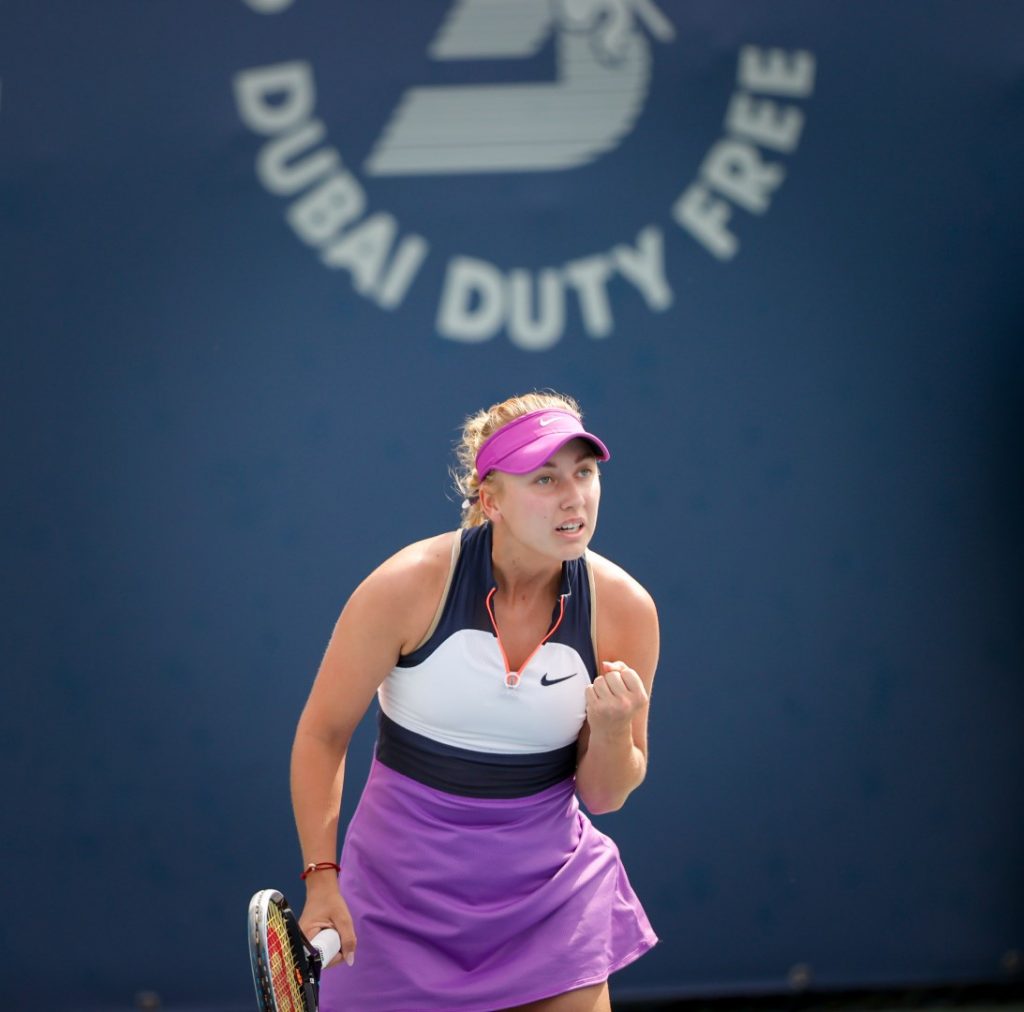 This is the second meeting of the two players during the past two weeks, as Bigula also beat Pliskova in two groups without a response 6-1, 6-1 in the Doha Tennis Championship, to reserve for her through this victory a seat in the quarter-finals, and thus becomes the seventh match in which Pliskova lost. In front of the players within the twenty rankings.
"I didn't lose a lot of free points," Bigula said. "Most of the serve and tackles were successful, and I didn't make many mistakes. This is what I wanted to do and I think I stuck to the implementation of my plan well and was able to achieve it."
For his part, Colm McLaughlin, Executive Vice Chairman and CEO of Dubai Duty Free, says: "It is often difficult for female players to pursue their successful careers at the same level of high performance in the tournament that immediately follows it, unless she is one of the talented players. As for Bigula, she has presented." A great performance, not once, but twice. It started in the Australian Open and then the Doha Championship, and this week we are witnessing more great performances, and we are looking forward to seeing their performance in the quarter-finals. "
As usual, the Dubai championship surprised us with fun and decisive competitions, but Swiss Belinda Pensic, ranked sixth in the tournament and 12 in the world, emerged from it after a two-hour and 17-minute struggle with Russian Anastasia Potapova, where the latter managed to win two groups against one 6-1, 2 -6, 7-5.
The tournament director, Salah Died, says: "Today we witnessed competitions marked by fun and enthusiasm, especially after the first seed in the tournament was crushed by a crushing defeat, and we are sorry to see Karolina Pliskova fail to advance to the final stages, but we welcome and appreciate the wonderful performance of Jessica Bigula, who is celebrating his debut." Her in Dubai in an amazing way."