The Dubai World Trade Center, in cooperation with the Dubai Sports Council, today announced that "Dubai Sports World" activities will continue this year until November 29, 2020, due to the increasing demand to reserve halls for practicing sports in stadiums.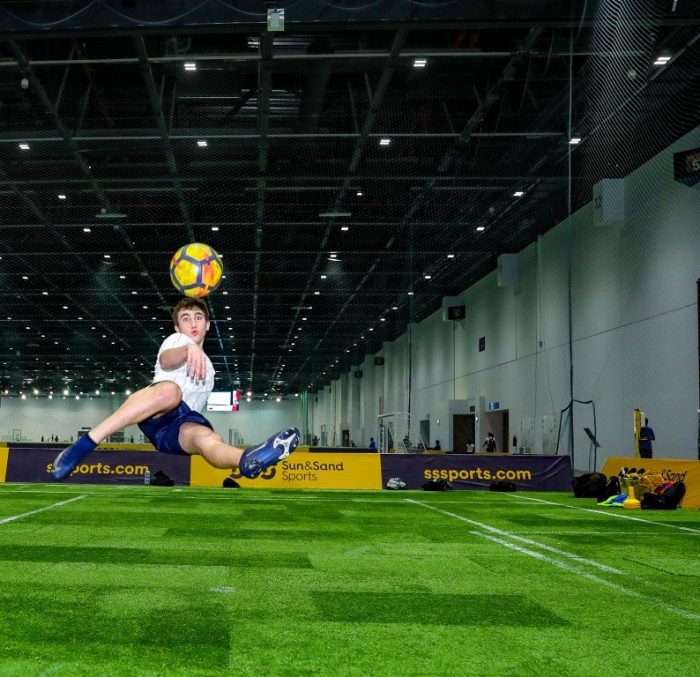 The Dubai World Trade Center had turned its halls into sports fields open to all sports fans to enjoy playing, training and competing with each other in air-conditioned, safe and comfortable halls. The site's flexibility was clearly demonstrated in the face of the global pandemic of the Coronavirus as it provided a safe environment for citizens and residents to continue living An active lifestyle.
In line with the strict health and safety rules and guidelines of the Dubai government, Dubai Sports World has successfully implemented health and safety protocols to ensure the safety of players, visitors and society at large.
In this regard, His Excellency Saeed Hareb, Secretary-General of the Dubai Sports Council, said that the Dubai World Trade Center supports the comprehensive vision of Dubai to promote a healthy and active lifestyle, and we are pleased to extend this session of the Dubai Sports World, which plays an important role in promoting physical and mental health for all.
Dubai Sports World hosted an exciting summer this year, which witnessed the participation of sports fans of different ages and nationalities, and the academies provided training camps full of excitement in many sports, including football, basketball, cricket, badminton, tennis, volleyball, exchange rate tennis, and table tennis.
The current tournament was attended by a group of sports celebrities at the Dubai Sports World stadiums, including former Italy and Inter Milan goalkeeper Walter Zinga, the Brazilian futsal legend Falcao, and the Lebanese basketball legend Fadi Al-Khatib.
Maher Julfar, Executive Vice President, Department of Exhibition and Conference Halls at the Dubai World Trade Center said, "Over the past decade, Dubai Sports World has provided a pioneering platform for all to make wide use of sports academies and societies, and has succeeded in bringing together all sports fans; What we are playing in promoting the promotion of a healthy lifestyle among citizens and residents alike The response to this year's session was amazingly positive, as it strengthened our joint decision with the Dubai Sports Council to extend the activities of Dubai Sports World. "
Dubai World Trade Center is committed to following the guidelines and regulations issued by government agencies, including the Dubai Health Authority and the Dubai Sports Council, in order to ensure the health and safety of visitors to Dubai Sports World.