Spain's world number two Rafael Nadal snatched the Roland Garros tennis title tonight, after his big victory in the final over world number one Novak Djokovic by three sets for none, with a total of 6/0/6 / 2 / and 7/5 / in the confrontation that took place between them at the main stadium Philippe Chatrier in the French capital, Paris.
This is the fourth final among the two big stars in the tournament, as the two parties had previously met in 2012, 2014 and 2015, and Rafael Nadal won all of them.
With this victory, the 34-year-old Nadal equaled the world record for the number of major titles recorded in the name of Roger Federer, the Swiss tennis legend, with 20 titles each, while the balance of the world number one, Novak Djokovic, stopped at 17.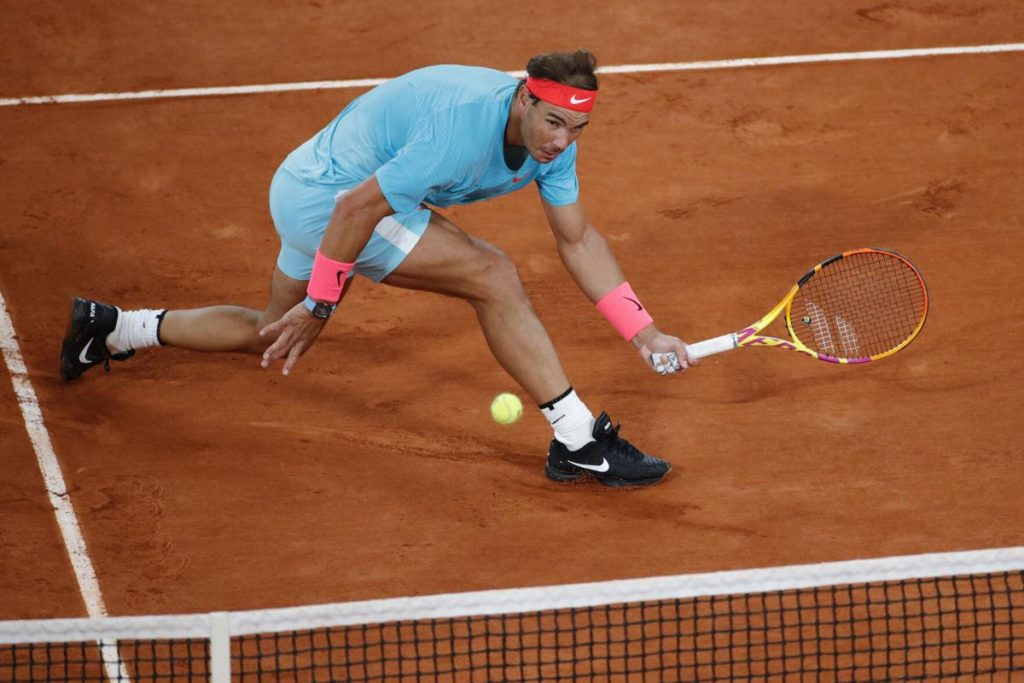 This is also Nadal's fourth successive victory in the French championship title he won in 2017, 2018, and 2019, and it also holds the 100th match in the number of wins at Roland Garros, in which he raised his tally to 13 titles.