His Excellency Ali Salem Al-Midfa, Chairman of the Sharjah Sports Club, affirmed that the council seeks to preserve the club's gains and add more achievements that have been achieved thanks to the great support and attention paid by His Highness Sheikh Dr. Sultan bin Muhammad Al Qasimi, Member of the Supreme Council and Ruler of Sharjah For sports and athletes and the keenness of the Sharjah Sports Council in supporting the emirate's clubs and upgrading them, in addition to the great work carried out by previous boards of directors that resulted in championships and achievements in all club games.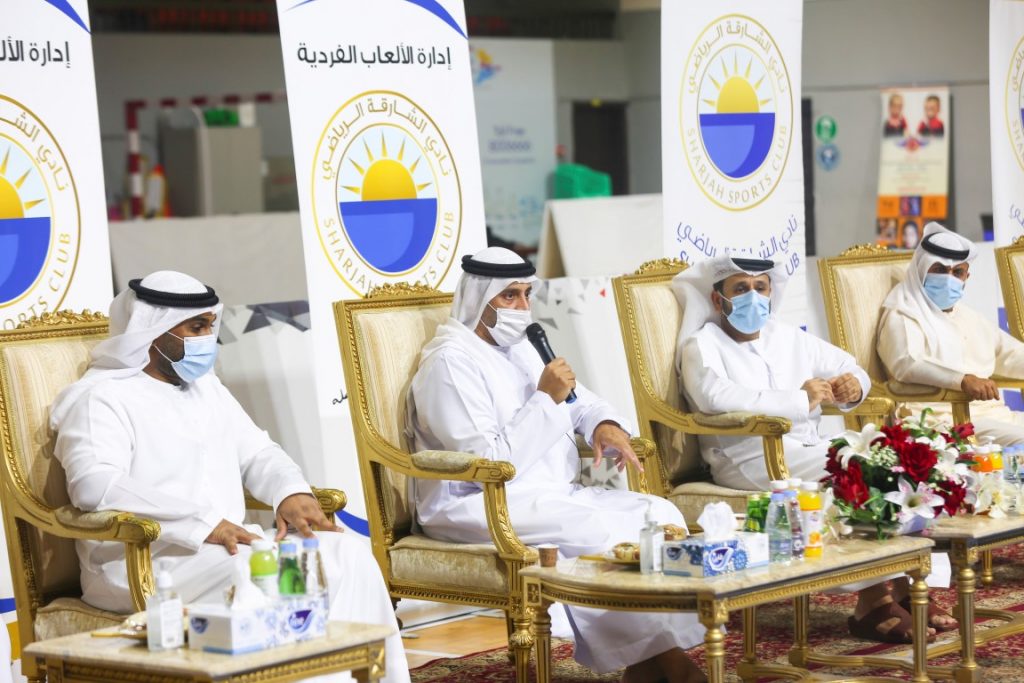 This came during the annual individual games forum to receive the technical and administrative devices organized by the individual games department in the club in the presence of His Excellency Ali Salem Al Midfa, Chairman of the Sharjah Sports Club and Eng. Sulaiman Al Hajri, Director of the Individual Games Department and members of the administration – Nasser bin Ashour and Hamid Shamis Ali Hassan Al Balushi, Director of the Department .
Al Midfa pointed out that there are priorities that the board of directors will work to implement on the ground, which focus on supporting all games and progressing them to the summit in a deliberate manner to achieve the highest standards that help in achieving the set goals.
He pointed out that the club has clear requirements regarding the return of training, and it will not allow anyone to be inside the club's walls without going through a medical examination and taking into account the requirements issued by the official authorities regarding the examination of the virus (Covid 19).
For his part, Eng. Sulaiman Al-Hajri explained that the last half of the season was exceptional by all standards after the Sharjah Games succeeded in winning nearly 20 local championships and crowned 111 international medals, in addition to the activity of 36 players from Sharjah Club in the various national teams for individual games.