The Sharjah Sports Council yesterday, in cooperation with the Sharjah Triathlon Team, launched an awareness campaign entitled "Safety First" in front of the Sharjah National Park Walkway, as part of its objectives to raise awareness of the importance of the safe use of bicycles, wearing a safe helmet and avoiding wrong practices that endanger cyclists.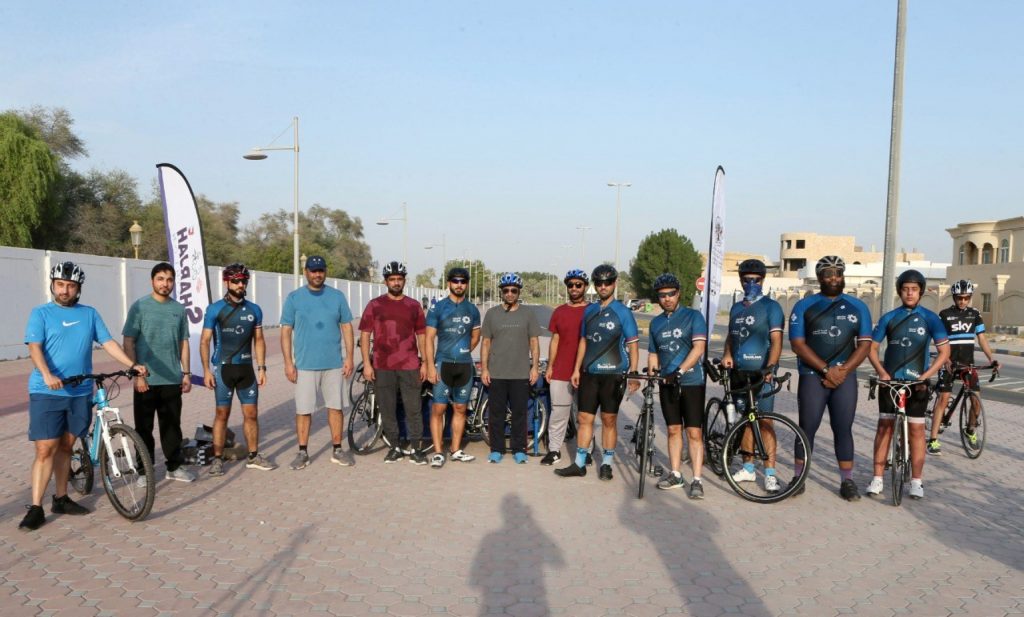 The launch of the campaign – which lasts for a week in different cities of the emirate in the tracks dedicated to this sport – His Excellency Issa Hilal Al Hazami, Chairman of the Sharjah Sports Council, Yasser Omar Al Dokhi, Director of the Sports and Community Events Department, alongside the Sharjah Triathlon Team and representatives of the Road Security Department from the Sharjah Police General Command. Distributing bicycle helmets to practitioners and cyclists in the path designated for practitioners of this sport, providing general sports advice, following safe methods, and wearing the appropriate helmet to maintain the security and safety that must be provided while driving a bicycle in addition to the importance of sport in everyone's life with the need to adhere to safety first in all practices Sports.
Al-Hazami said that the campaign comes after the gradual return to life and the start of practicing sports naturally, with the necessity to follow preventive and precautionary measures, and to complement the series of sports and community initiatives that the Council organized during the previous period to enhance its sporting and societal role, a translation of the directives and visions of His Highness Sheikh Dr. Sultan bin Muhammad Al Qasimi, Member of the Supreme Council Ruler of Sharjah and the follow-up of His Highness Sheikh Sultan bin Muhammad bin Sultan Al Qasimi, Crown Prince and Deputy Ruler of Sharjah, Chairman of the Executive Council.
The Chairman of the Sharjah Sports Council expressed his wishes that this initiative would contribute to spreading the culture of sport and safety for practitioners and fans of this sport, which is considered one of the five best types of cycling exercises, as it helps human health.