The "Our Steps Together" initiative launched by the UAE Special Olympics has succeeded in achieving its goal of reaching 60 million steps in support of people of determination on the occasion of the 52nd anniversary of the launch of the International Special Olympics movement in 1968.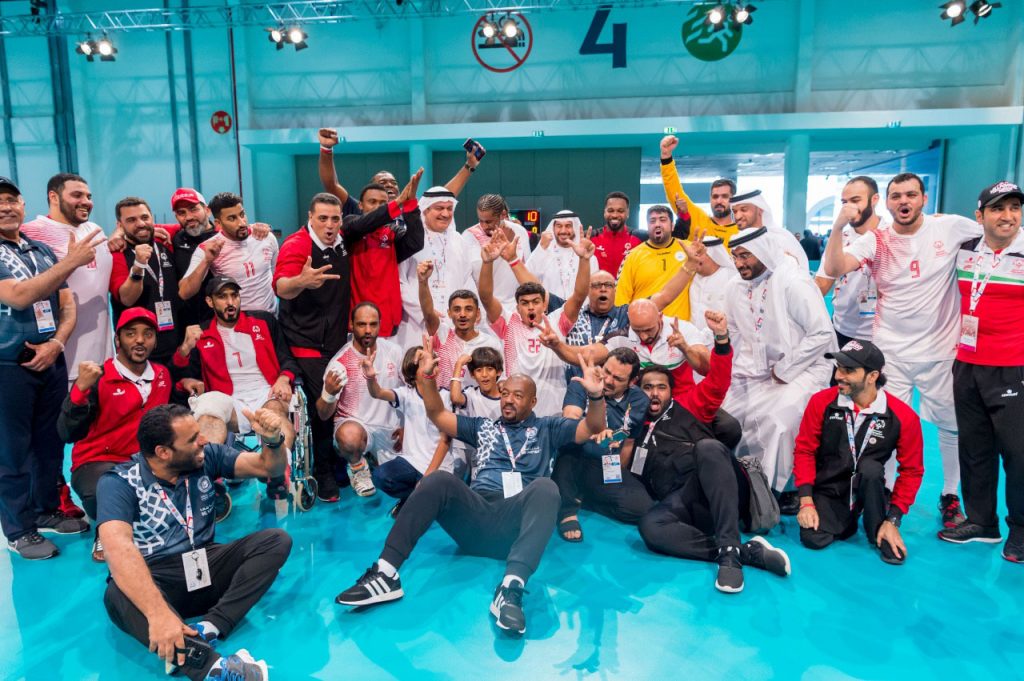 The goal of the initiative was to reach 52 million during the ten days that the initiative was launched. Over the past ten days, the hearts of 6 million Special Olympics athletes and players in 192 countries belonging to the International Special Olympics movement have remained suspended by the count of the "Our Steps Together" challenge initiative. They are looking forward to achieving the goal and reaching 52 million steps. The official date for the end of the initiative is a full day, when the number that appeared under the initiative reached 52 million 957 thousand and 999 steps, achieved by the feet of 2410 participants.
The Special Olympics players, their families, and all those interested in people with intellectual disability from people of determination were keen to monitor the challenge counter throughout the day morning and evening, and their happiness reached its peak with the number exceeding the required number of 52 million steps and reaching 60 million steps in ten days with the participation of many nationalities residing in the UAE And beyond.
Talal Al Hashemi, Executive and National Director of the UAE Special Olympics Foundation, confirms that what has been achieved is a new achievement for the Emirates, the homeland of humanity, in addition to a large group of noble initiatives, including the "Walk Together" initiative, which coincided with the ninth regional games in Abu Dhabi 2019, and achieved great success.
Al-Hashemi said, "Our close follow-up to the numbers of steps that have been achieved was a source of great pride with every step added to the steps, and achieving the goal before the end of the official deadline for the challenge and exceeding it by eight million steps is a great evidence of the interaction of the Emirati community with the Special Olympics and People of Determination, as this wonderful initiative was able." Shedding light on people of determination with mental challenges in an innovative way.
Engineer Ayman Abdel-Wahab expressed his overwhelming happiness for the success of the "Our Steps Together" challenge and the target number exceeded 52 million steps .. and said, "What made me happy is the great turnout for participation of all ages and nationalities, and everyone felt that there is someone who cares about people with mental disabilities and is keen to let them go." Especially as we strive to reach 10 million players in 2025.