In preparation for the sixth edition of the National Camel Day Marathon, which will start in conjunction with the festival of His Highness Sheikh Hamdan bin Mohammed bin Rashid Al Maktoum, Crown Prince of Dubai, for purebred Arabian camels next January, the Hamdan Bin Mohammed Center for the Revival of Heritage announced On the organization of the first preliminary race on Friday, 27 November.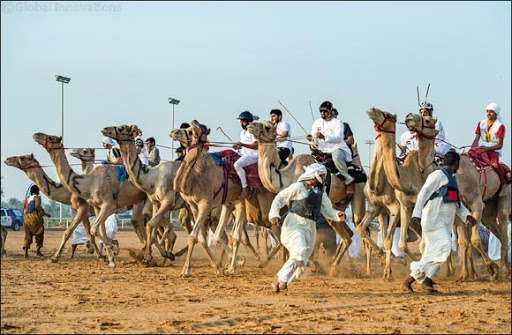 The first preliminary race includes two halves, the first half is reserved for contestants under the age of 29, and the second half for contestants over the age of 30.
The preliminary races come to support citizens and encourage them to train, consummate, ride and race camels to sustain an ancient legacy in which the United Arab Emirates is keen to take a leadership position, safeguard and preserve it as part of the country's intangible cultural heritage.
Suad Ibrahim Darwish, Director of the Championships Department at the Hamdan Bin Mohammed Center for the Revival of Heritage, pointed to the success achieved by these preliminary races, which were added to the tournament agenda and stated: "We launched the preliminary races last year with the aim of encouraging one age group / over 30 years /, but we Therefore, the center added a second way to give equal opportunities to all participants in order to raise their level of performance and craftsmanship and increase the frequency of competitions in the main race of the National Camel Day Marathon, which is 11 km long, and will be held on January 29 next. Increasing the value of the prizes through the new round, and consolidating its approach to targeting youth and motivating them to buy and breed camels, and to run the annual marathon and other seasonal races for which the UAE is famous.
The first preliminary race will start on Friday afternoon in the Marmoom course in Dubai, while the race area is 4 km. Cash prizes were allocated for each half of 50 thousand dirhams, bringing the ceiling for the prizes for the two halves of the preliminary race to 100 thousand dirhams.
As for the second preliminary race, it will be held on December 25, for a distance of 6 km. It also consists of two runs and is allocated to the two age groups (under 29 years and over 30 years).