International students on a student visa couldn't take up a job in Dubai. However, internship opportunities after completion of studies are available to them. Students need permission from their respective universities to take up an internship or work in an internship program. There are certain universities in Dubai that help students with internship opportunities. If you get an internship offer then you are allowed to work as an intern in Dubai else you are not allowed to do so on a student visa.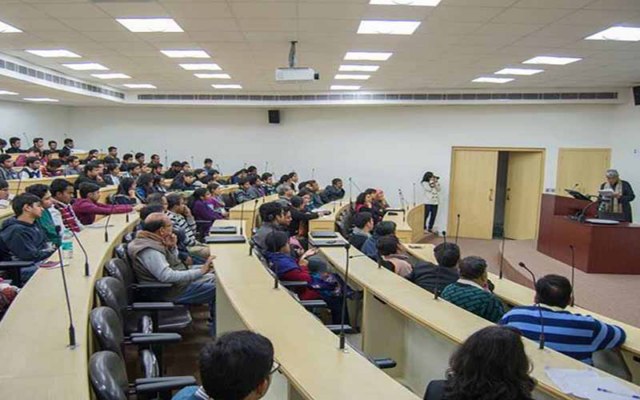 Part Time Jobs in Dubai
With recent changes to the job opportunities for international students, to get a work permit, the student needs to get in touch with the United Arab Emirates (UAE) Labour Department provided he/she has sponsorship from the University, which will allow them to work in Dubai, part-time.
Work Opportunities On-Campus
On-campus jobs in Dubai are a new addition to the job sector for international students. Many universities provide job opportunities to students in libraries, different departments of the university and in administration as well.
Most University in UAE provide on campus jobs. However, certain criteria needs to be fulfilled to take up a job on-campus in this university.
The criteria are:
Completion of at least one semester in a full-time (minimum 12 credits) undergraduate program is a must.
Exchange students are not eligible for on-campus employment.
A minimum GPA score of 2.2.
The job market is quite competitive, so be prepared to spend a few months searching in order to secure a quality full time, reasonably paid job. You should therefore make sure you are able to financially support yourself during this time.
Work Hours Permit and Wages
Students are allowed to work for 15 hours a week or 60 hours a month only when the semester is in session. During summer breaks or when the academic session is not in progress, the students are allowed to work up to 40 hours per week, i.e. 160 hours per month.
The salary received while working can be anywhere between 15 – 30 AED per hour.
Salary
Salary range in Dubai is enormous and depends on a particular company and also the field of work. Salaries can range from anything between AED 36000 to AED 810,000, depending on the field of study. Your experience, area of expertise and the company are determining factors of the salary a person will receive.
Important Facts
The main category of Dubai work visa is referred to as the "Residence permit for employment issued for an employee". It permits an employee planning to work in Dubai in a private sector role to remain for up to three years. To qualify for this category of Dubai work permit, applicants must provide a range of evidence in support of their application. This includes medical proof that you are engaging in work in UAE, medical certificates, and other business-related information. Take the free assessment to find out exactly how to qualify.

There are many international students who work part-time in Dubai. There are some things that can be kept in mind before beginning with a part-time job in Dubai.
Universities can make arrangements for international students with respect to internship opportunities in Dubai
Internships are usually unpaid.
Minimum employment age in Dubai/UAE is 18 years.