Abu Dhabi: Saudi Arabia has recently eased some coronavirus-related restrictions in public life and workplaces. Starting from Sunday, movement is allowed daily from 6 am (7 am UAE time) until 8 pm across the Kingdom, except in the holy city of Mecca. Also, mosques, except in Mecca, are open again for group prayers, as all employees were allowed back to their workplaces.
Though this helped to bring public life back to normalcy, violations in the regulations were reported to be rising. To curb this tendency, Saudi authorities have stepped up a crackdown on businesses breaching rules to stem the spread of coronavirus.
Saudi Arabia will deport residents who fail to abide by the coronavirus protocols. "Individuals who fail to abide by preventive measures, including wearing medical or cloth face masks, failing to observe social distancing and refusing to have their temperatures taken, will be fined SR1000. The fine will be doubled if the violation is repeated. Residents will be deported after paying the fines," Okaz newspaper said.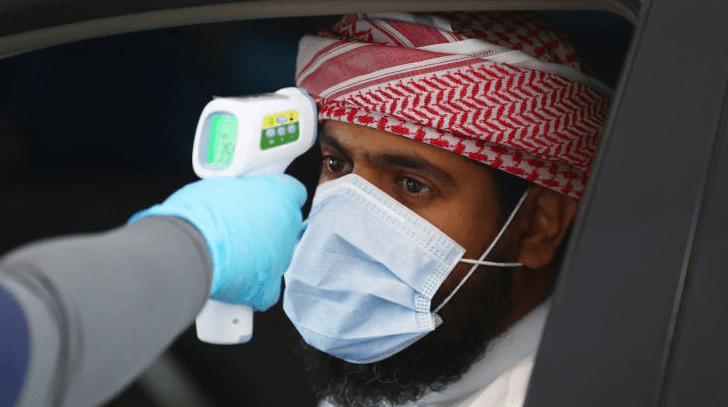 The municipal authorities closed 32 businesses and booked 2,256 others over the past three days for failing to abide by precautionary measures to stem the spread of the new coronavirus, according to the Ministry of Municipal Affairs.
The offenses included 434 related to COVID-19 health protocol, 121 related to failure to apply physical distancing in markets and malls, and 83 overcrowding in labor accommodation, as well as 606 for engaging in an activity without a permit, and 1,012 violations for practicing an activity outside the working hours specified in the permit.
The ministry said inspection teams work around the clock to verify the businesses' compliance with the instructions issued by the competent authorities, including adherence to work hours, regulating the entry and exit of shoppers, and avoiding crowds, and the continued closure of shops not covered by the decisions to gradually return to business.
A ban is still in place on certain activities that do not provide physical distancing such as barbershops, beauty salons, recreational facilities, cinema theatres, and health clubs.
Authorities also asked residents to be responsible citizens and also called them to report offenders by dialing the toll-free number 999, except for the holy city of Makka, where the toll-free number is 911.
As per the newly-revised Saudi protocols, social gatherings such as mourning or celebration events that take place inside homes, rest houses or farms are allowed, but attendants should not exceed 50 persons.
The private sector is also required to adhere to precautionary measures: providing their staff with disinfectants and sanitizers, taking the temperatures of both staff and customers at the entrances of shopping malls.
Other measures include sterilizing shopping trolleys and baskets after each use, sanitizing facilities and surfaces, closing children's play areas, and fitting rooms in shopping malls and ready-wear outlets.
Authorities highlighted the need for all individuals and entities to abide by health safety rules, social-distancing protocol, and the new guidelines set for social gatherings.