One of the first international airlines to experiment with the IATA Travel Pass this April was Emirates. They now enable their customers traveling to 10 cities to access the IATA Travel Pass. Extending the pass to all the various destinations in its network shortly has also been given thought.
Customers who access their COVID-19 related health information through the Alhosn app for travel purposes are assured that once check-in formalities are over, all the information related to their Covid-19 medical records will be discarded right away from the Emirates systems
How does the IATA travel pass work?
Intending to give their customers ultimate satisfaction and a stress-free journey, Emirates has joined Alhosn, the official UAE COVID 19 testing app. The app also documents the health status of the individual and assists in tracking covid contact incidents.
The IATA Travel Pass is now available to Emirate airline commuters traveling between Dubai and cities including London, Barcelona, Madrid, Istanbul, New York JFK, Moscow, Frankfurt, Charles De Gaulle, and Amsterdam. It gives access to the current COVID 19 related travel information of PCR test labs, travel documents like vaccination, and PCR test results.
The travelers will be provided with an SMS and email with an activation code. It will also have instructions on how to download the IATA Travel Pass application. Emirates is also planning to launch the IATA Travel Pass solution across its global network.
Through their partnership with IATA, Emirates has been able to improve the user experience of IATA Travel Pass based on customer feedback. The app is now made available in both android and IOS devices and even customers with non-biometric passports can also enjoy the benefits of this app.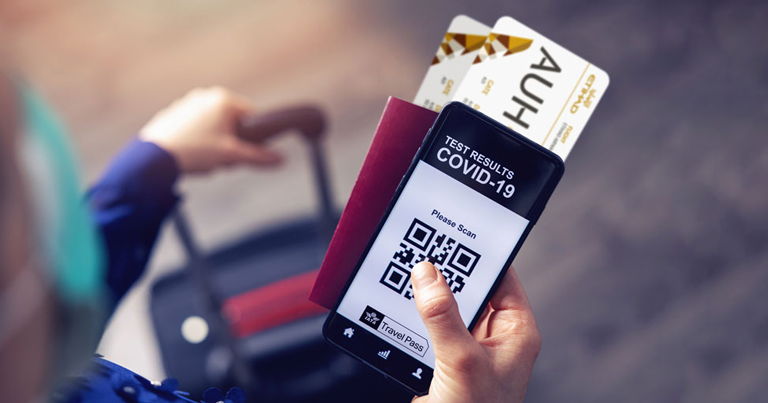 Why is this being introduced?
The chief operating officer of Emirates, Adel Al Redha said that by enhancing their biometric contactless digital travel verification plan, the passengers had much greater ease and confidence while traveling in the Emirates. He also added that from their biometric path at Dubai international to enterprises like the IATA Travel Pass and from combining the health authority database, they were able to develop solutions that improve competence and dependability of travel documents. Moreover, this project also helps in moving to a paperless society as it reduces the usage of paper.
He also announced that he's thankful for the help received from all the dignitaries and business associates which led to the success of these projects. This has strengthened the Emirates' position as a leading global aviation player.
Starting this July, Emirates will expand its current integration with the Dubai Health Authority. Hence, they would be allowing customers to easily register and track their health conditions, by combining the app with its check-in systems.
This facility will ensure that customers traveling from the United Arab Emirates will obtain their Covid-19 medical records easily and quickly regardless of where they had completed their vaccinations or Covid 19 PCR and antigen tests.
The airline has also announced a new partnership with the University of California, San Francisco, which is working on an initiative called "Health in Flight." This program aims to provide healthcare professionals and passengers with real-time