The Ministry of Health and Prevention (Mohap) has a centralized early warning feature that notifies the relevant public health authorities of new cases. A digital platform for Covid-19 testing that uses resident's health data to quickly and identify people at risk of transmission is among the several preventive and precautionary measures adopted in UAE.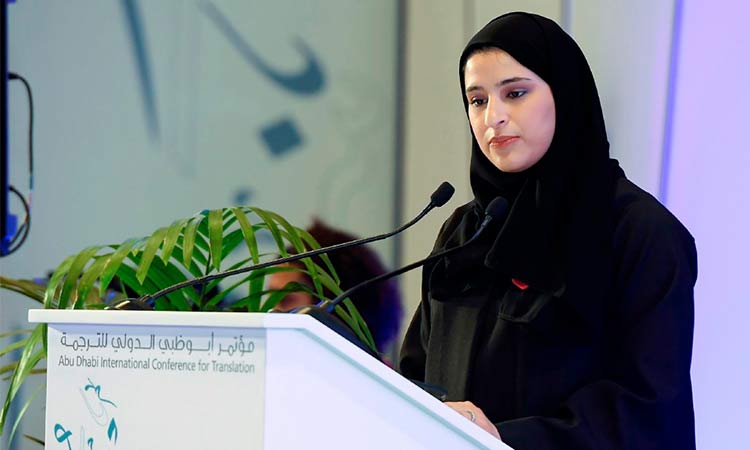 This came as the Fourth Industrial Revolution Council held its periodical meeting, chaired by Sarah bint Yousif Al Amiri, Minister of State for Advanced Sciences and Chair of the Council.
Fourth Revolution Council
UAE Council for the Fourth Industrial Revolution Council objectives to develop policies and practices supporting the UAE Government's efforts to implement adoption strategies for the Fourth Industrial Revolution, 4IR, technologies and to employ them in the advancement of the governmental objectives. These efforts also aim to enhance the UAE's position as a global hub for the adoption of 4IR tools and a platform for future foresight.
During the meeting, the Mohap presented the other initiatives it has adopted:
1. Smart systems in the epidemic investigation: It includes control panels to track infection rates and transmission cases that are linked to relevant public health authorities. This forms a robust and comprehensive network designed to maintain the health and safety of all citizens. These systems have been implemented in 78 government entities, 33 private sector facilities, 10 clinics, and nine isolation buildings.
2. Virtual healthcare portal: Patients can use it to connect with doctors and healthcare workers virtually. The virtual clinics include medical, nursing, and pharmacy services, as well as supporting medical specialties such as nutrition and physiotherapy. The clinics will also provide remote curative and consultative services to simulate the pattern of traditional medical services without the need to visit hospitals. The clinics also provide medicine home delivery services nationwide.
4. Social distancing for health workers: An initiative for adopting social distancing for 1,327 medical staff.
5. Drive-through vaccination: An e-clinic service provides vaccines for children while they are in their parents' vehicles with no need to enter the health centers.
Post-Covid-19 world
Al Amiri said the Covid-19 pandemic has demonstrated the vital role that science and technology play, "not as a luxury, but as a prerequisite to our national development in the face of this global threat".
"As the world embarks on a new era of digital transformation, the capabilities of all sectors will be tested. It is the adoption of new, innovative technologies in these sectors that will determine how we navigate this challenging period and emerge stronger on the other side," she said.
The Fourth Industrial Revolution Council works in collaboration with all government departments to design and deploy solutions to the most pressing challenges facing developmental sectors by promoting the use of science and technology; proposing policies and initiatives; and strengthening coordination and cooperation between federal, local and international entities to ensure full integration between them.
Recent MoHAP activity
Recently MoHAP released reports issued by the World Health Organization (WHO) indicating the presence of the N-Nitrosodimethylamine (NDMA) impurity at higher levels than the permitted rates in some products of the manufacturing companies for Metformin. The drug is prescribed to treat patients with diabetes type 2.
MoHAP took all the precautionary measures for patient's health and safety, pointing out that it constantly follows up on the proportions of the raw material of NDMA which is imported by the manufacturing companies of Metformin drug. MoHAP added that it also follows up with the drug agents and their companies to confirm NDMA proportions in Metformin preparations which are imported to the country as an end product.