This 100 km collider is built to study further about Higgs-Bosons.
Geneva: CERN starts to amaze the world again by constructing a 100 kilometer long circular Super collider. An independent panel approved the plan in March and subsequently the decision was unanimously endorsed by the CERN Council on 19 June. Now CERN, Europe's preeminent particle-physics organization, needs €21 million to develop this. CERN would consider this as a follow up to the Large Hadron Collider and would seek the global funding soon.
Purpose of the collider:
The new machine would collide electrons with their antimatter partners, positrons, by the middle of the century. The design — to be built in an underground tunnel near CERN's location in Geneva, Switzerland — will enable physicists to study the properties of the Higgs Boson. Later on, plans are to develop an even more powerful machine that will collide protons and last well into the second half of the century.
The official approval for the Super collider is not out yet. But it means CERN can now put substantial effort into designing a collider and researching its feasibility. Meanwhile it can push to the backburner research and development efforts for alternative designs for LHC follow-ups, such as a linear electron-positron collider or one that would accelerate muons. "I think it's a historic day for CERN and particle physics, in Europe and beyond," CERN director-general Fabiola Gianotti told the council after the vote.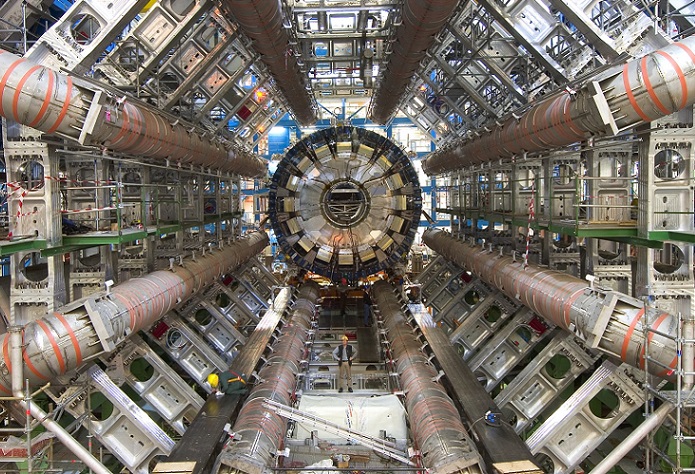 This is "clearly a branching point" for the lab, says former CERN director-general Chris Llewellyn-Smith. Until today, several other options were on the table for a next-generation collider, but the CERN Council has now made an unambiguous, unanimous statement. "This is a major step, to get the countries of Europe to say 'Yes, this is what we would like to happen'," says Llewellyn-Smith, who is a physicist at the University of Oxford, UK.
Stages of development:
CERN Super collider development will be of two stages. First, CERN would build an electron-positron collider with collision energies tuned to maximize the production of Higgs Bosons and understand their properties in detail. Later in the century, the first machine would be dismantled and replaced by a proton-proton smasher. That would reach collision energies of 100 Teraelectronvolts (TeV). We should remember that Large Hadron Collider had only 16 TeV. "This is a very ambitious strategy, which outlines a bright future for Europe and for CERN with a prudent, step-wise approach," said Gianotti.
Funding:
CERN's strategy envisions 2038 as the beginning of construction for the new, 100-kilometer tunnel and the electron-positron collider. But before CERN can start building its new machine, it will have to seek new funding beyond the regular budget it receives from member states. Llewellyn-Smith says that countries outside of Europe including the United States, China and Japan might need to join CERN to form a new, global organization. "Almost certainly it will need a new structure," he says.
The project has got some detractors as well. Sabine Hossenfelder, a theoretical physicist at the Frankfurt Institute considers this project useless. "I still think it's not a good idea," Hossenfelder says. "We're talking about tens of billions. I just think there is not enough scientific potential in doing that kind of study right now." However, all the CERN council members attended the meeting online and supported the decision. In the closing, Council president Ursula Bassler said, "The big task now is in front of us, putting this strategy into reality." She then popped a bottle of champagne before ending the teleconference.