Starlink has now 482 satellites while 400 is the minimum to start the service.
Hawthorne: Elon Musk's Space X has hit the news once again. The company's Lower Earth Orbit (LEO) satellite constellation – Starlink – now has the minimum number of satellites to start its own global broadband service. Starlink has now 482 satellites while the minimum number of satellites to start the broadband service is 400 – yes, far more. While 400 is the minimum number to start the service, 800 satellites can bring about a moderate service. Space X aims at having as many as 30,000 satellites in the orbit, launching 60 at a time.
"For Starlink, we think of our satellites more like servers in a data centre than special one-of-a-kind vehicles," said Matt Monson, Director of Starlink Software at SpaceX. He elaborated on the technology: "Each launch of 60 satellites or above contains more than 4,000 Linux computers. The constellation has more than 30,000 Linux nodes and more than 6,000 micro-controllers in space right now". According to him, the 'Megaconstellation', as he called it, would be having around 3,60,000 micro-controllers and over a million nodes.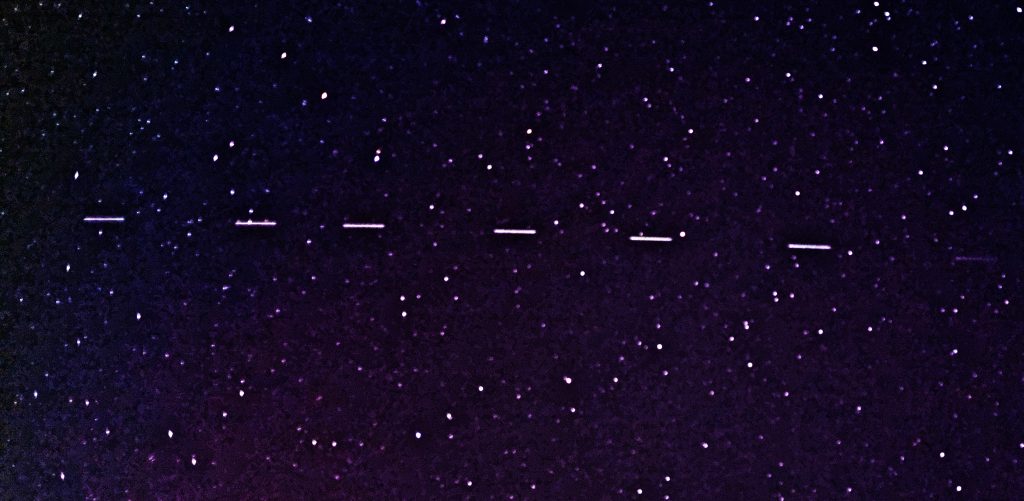 Data manipulation:
The sky servers now generate as well as process huge amount of data. "We are currently generating more than 5TB, a day", said Monson. "We are actively reducing the amount of data each device sends, but we're also rapidly scaling up the number of satellites and users in the system. Doing the detection of problems onboard is one of the best ways to reduce how much telemetry we need to send and store so we only send it when it is interesting."
Hardware and software:
The satellites in this LEO orbit has much less redundancy when compared to larger geostationary satellite systems those are designed to last for more than 20 years. "We have designed the system so that satellites will quickly passively deorbit due to atmospheric drag in the case of failure," said Monson. "We still have some redundancy inside the vehicle, where it is easy and makes sense, but we primarily trust in having system-level fault tolerance: multiple satellites in view that can serve a user."
"The Starlink hardware is quite flexible," said Monson. "It takes a ton of software to make it work, and small improvements in the software can have a huge impact on the quality of service we provide and the number of people we can serve. We have spent a bunch of time making it easier, safer, and faster to update our constellation. We tend to update the software running on all the Starlink satellites about once a week, with a bunch of smaller test deployments happening as well. By the time we launch a batch of satellites, they are usually on a build that already older than what is on the rest of the constellation."
Challenges:
Conspicuously, the maintenance of hundreds of satellites at this stage is challenging. "We've definitely found places where our test cases had holes. Having hundreds of satellites in space 24/7 will find edge cases in every system, and will mean that you see the crazy edges of the bell curve", Monson said.
The US regulator, the FCC, this week voted to allow Starlink to apply for the next round of bidding for a global low latency broadband network service. Demonstrations and a pilot service over the next few months will test the latency and download speed possible with the current satellite constellation.