Apple has never stopped astonishing their customers with amazing technologies. But the only app from App store that remained as a second choice to people was Apple Map. Due to the vividness of Google Maps, Apple map has been ignored by many people. But the things do change. Apple Map plans to come with indoor map locations with turn-by-turn direction guidance.
This service will be available in UAE very soon, which could be very helpful to reliably guide users from indoor location A to B. The navigation app can be used on iPhone, iPad, Mac and Apple Watch, and in the car with CarPlay. It is fully functional in English and Arabic, and offers both walking and driving directions.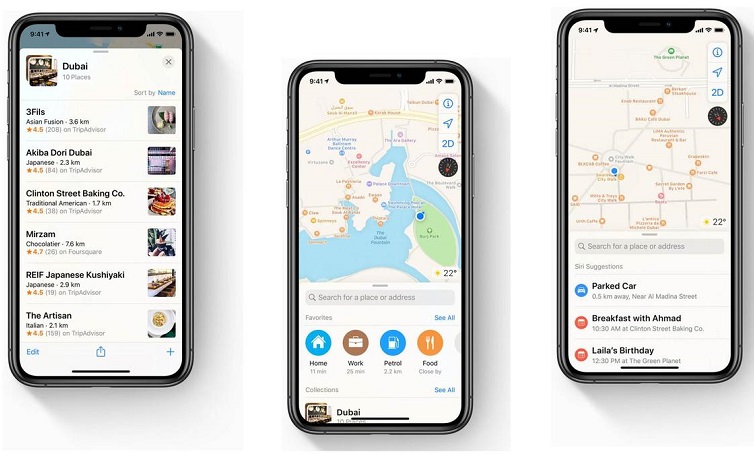 In the next few days, the app will introduce indoor maps, with the ability to navigate inside Dubai International Airport, Festival City Mall and The Dubai Mall. The app will be able to tell users which level they're on, the location of nearby facilities and which stores and restaurants are open. The main features in this technology are given below:
New map from ground-up
More than 6 million kilometres of driving have led to a new underlying map with a far more informative and realistic view. The new map features significantly improved and refined details for roads, beaches, marinas, parks, buildings, airports, and more.
Turn by turn navigation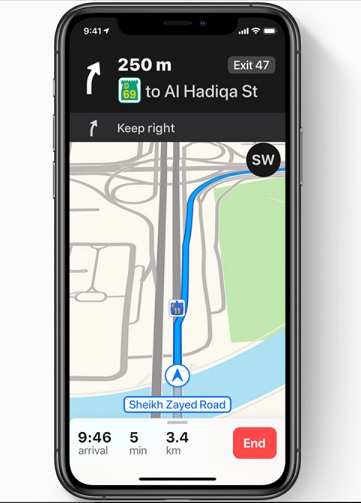 When you're on the move, Maps helps you find the way to your destination with turn‑by‑turn spoken directions whether you're walking or driving. Along the way, it can factor in real‑time traffic information.
Share your ETA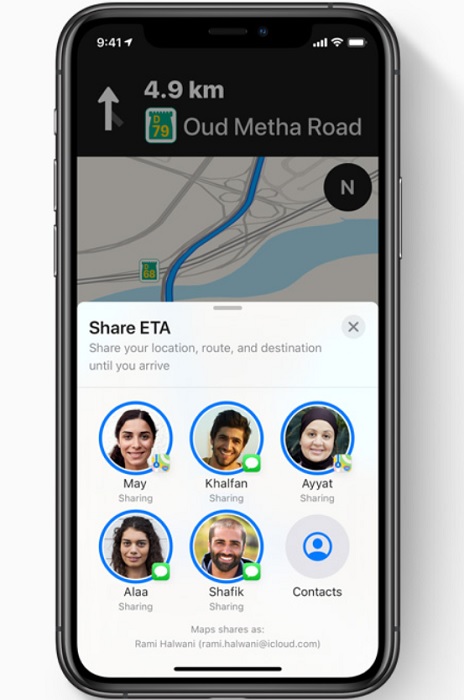 Share your estimated time of arrival with family, friends, and coworkers. Your ETA even updates if you're significantly delayed.
At major airports and malls
With Indoor Maps, you can get a detailed view inside major airports and shopping centers around the world. Find out which restaurants are past security at the airport, where the nearest restroom is, or what floor your favorite store is on at the mall.
Get 3D preview with Look Around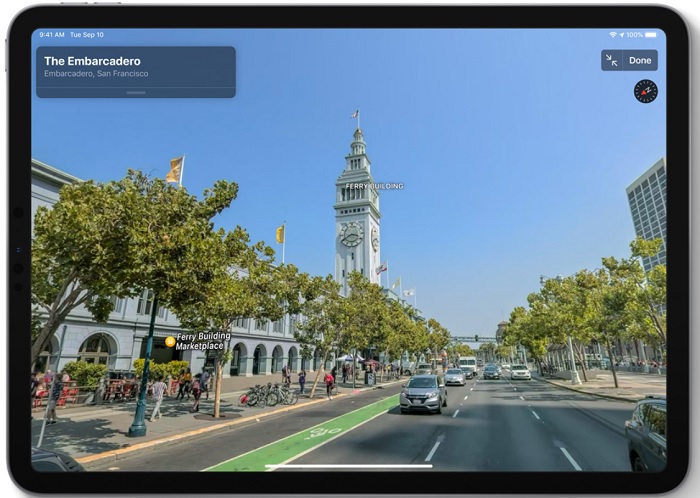 Explore selected cities with an interactive 3D experience that gives you a 360‑degree view of a place. And enjoy smooth and seamless transitions as you navigate your way around.
Explore cities with Fly Over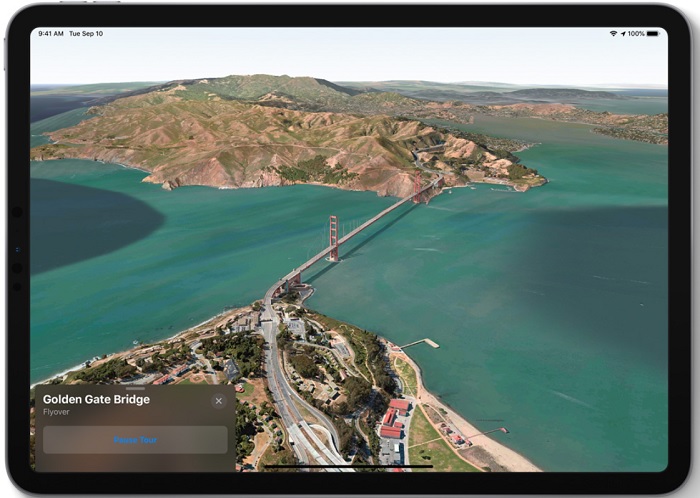 See select major metro areas from the air with photo‑realistic, immersive 3D views. You can move your device through space to experience a city from above, or explore in high resolution as you zoom, pan, tilt, and rotate around the city and its landmarks.
The above are some of the striking features out of many, of the Apple Map. The company assures that wherever you go, the location information will be kept private.