Apple has always followed the apple that fell on Newton's head, thereby initiating innovations to the world. Apple has always given jaw-dropping technologies especially in iPads. This time, Apple is going to introduce a new technology in the Apple Pencil that consists of a hardware that could sense color from a palette or any other physical substance. Then, a user can immediately start to draw on the iPad with the Pencil, having exactly the same color.
This technology would open up a whole new world for possibilities for Apple devices, benefitting casual and professional users alike. The patent describes many potential-uses for the device, including taking color measurements from printed items, colored objects such as pieces of furniture, human skin and plants. Apple has submitted a patent for this technology to the US Patent & Trademark Office.
As per the tech-experts, Apple will be using a plurality of photodetectors each of which measures light for a different respective color channel. The color sensor may also have one or more light-emitting devices. Control circuitry may use the light-emitting devices to illuminate an external object while using the photodetectors to measure light that is reflected back from the illuminated object to determine the color of the external object. The color may be used to control the color of objects being drawn with a drawing program on a second electronic device such as an iPad or iPhone.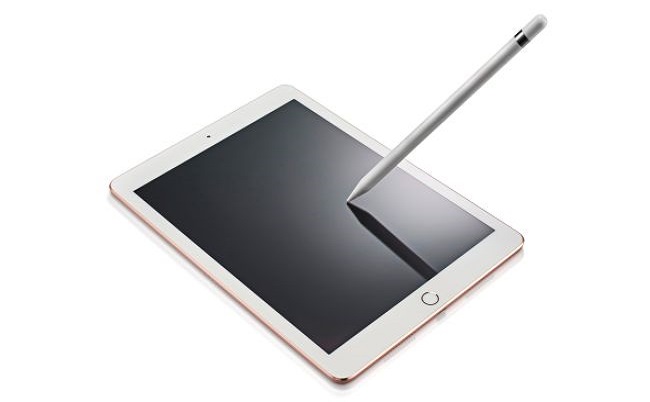 The housing of the Apple Pencil may form an elongated computer stylus shaft. The shaft may have a tip for supplying electromagnetic signals to the touch sensitive display of the second electronic device and may have an opposing end. The color sensor may be located at the end opposite the tip or may be optically coupled to the tip using a light guide.
The input devices like proximity sensors or buttons may include a switch that is triggered when the shaft is pressed against an external object. A proximity sensor detects when the color sensor is adjacent to the external objects and an orientation sensor determines when the stylus has been placed in a given orientation to take a color measurement. Apple has released an overview of this technology in the form of figures: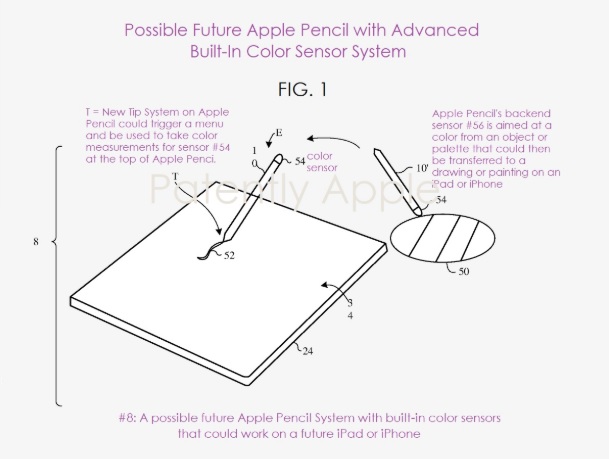 Figure 2 has been purposefully omitted due to security issues. Figure 5 is a cross-sectional side view of an Apple Pencil having a light guide for guiding light between a tip of the electronic device and a color sensor mounted in an interior portion of the electronic device in accordance with an embodiment: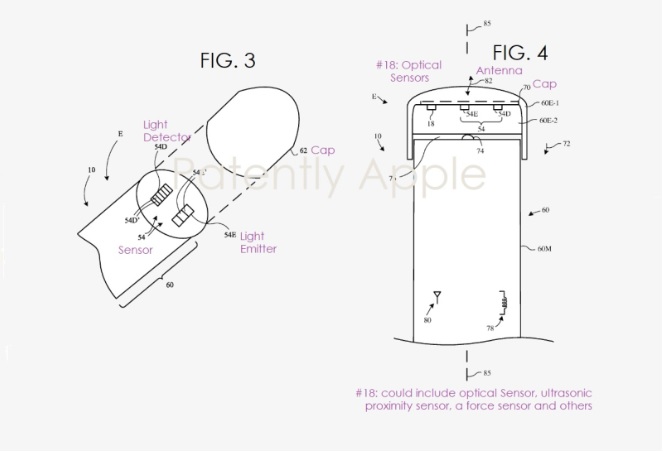 Lastly, Apple notes that the color measurement may correspond to an inanimate object such as a printed item, a colored real-world object such as a piece of furniture, a portion of a user's home, toys, decorative objects, household objects, plants, other outdoor items, and/or other objects in the user's environment. The color measurement may also, if desired, correspond to human skin, the color of other human body parts, or other living items or biological samples – perhaps useful for medical purposes.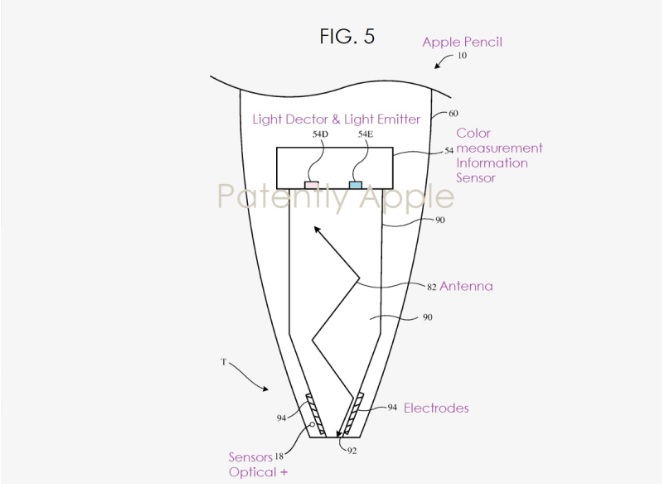 If desired, color measurements may be made on pH test cards or other color sensitive test cards that have been exposed to bodily fluids (e.g., for testing of glucose, protein, ketones, pH, etc.). Color measurements may be made on food, cosmetics, art supplies, and/or any other objects such as a Pantone color palette.
Mahdi Nezamabadi, Po-Chieh Hung, Tze Yong Poh and Nicholas C. Lewty are the color scientists of Apple who have submitted the patent. As is always the case with patents, there's no guarantee that this concept will actually make it into production but it's a clear indication that, when it comes to tablets, Apple looks set to pull even further ahead of the competition.