With the increasing trend of people in recent years to acquire more Internet of things technology in more sectors of life, we have started to witness the spread of the idea of ​​smart cities around the world; Urban areas use many lot technologies, the most important of which are: sensors to collect data and better manage city resources, services, and processes, which ultimately makes the city safer and can improve the residents' quality of life.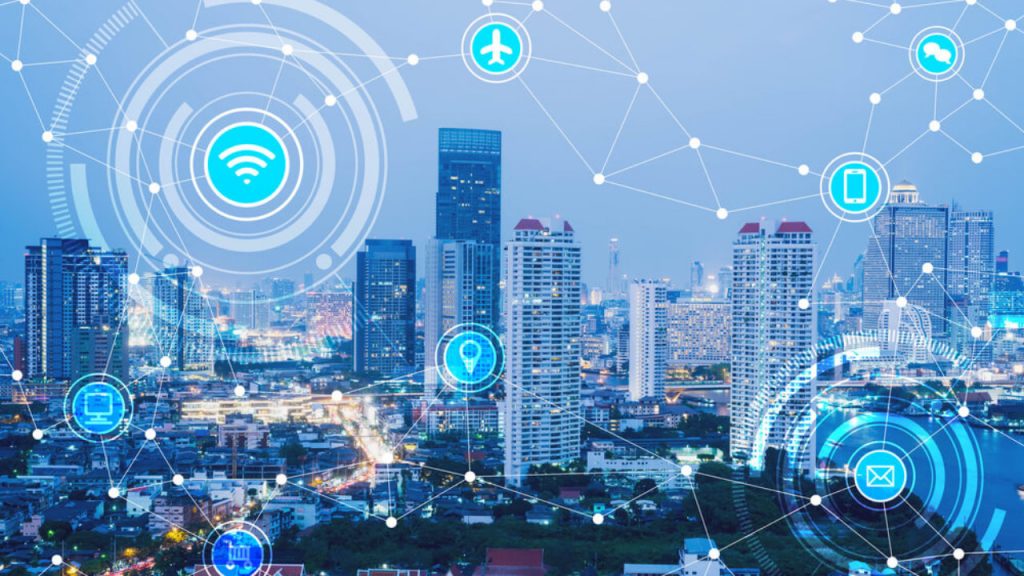 And since this smart city technology is nearly invisible to those who don't operate it, many outside the tech industry may not be aware of the full impact that the IoT can have on urban life.
Can smart cities be developed for low-income societies?
(Alan Marcus) head of digital strategy at (Planet Smart City), a company that designs and builds smart homes at affordable prices and at the lowest cost compared to others, to work for the company after about ten years of his work as head of technology, media and digital at the World Economic Forum (WEF), and it was (Marcus) He has been involved in working towards a balance between environmental, social and profit impact as well as in developing digital policies that contribute to the public good.
And about this, he had indicated that the idea started when he wanted to return to the industry, and he wanted to see if he could find a company that wanted to strike a balance between impact and profitability and to see how we could benefit from digital information as a social good, and something to be shared with the community instead of Who use it to transform this community into a mere client.
An affordable smart home:
Indeed, Marcus was able to reach his goal in this entity (Planet Smart City), where he is interested in commercial activities, and one of the most important goals is that smart cities will not be limited to the wealthy only, as the company has already launched many smart neighborhoods at reasonable prices and suitable for them. In low-income societies such as Brazil, Italy, and India, through the use of smart and digital technology, resilient infrastructure, and smart urban planning.
Where many people think that smart cities, in general, are neighborhoods for the wealthy only from the upper to the middle class, which contain the latest technology, and when we say smart home, that, of course, includes all the wonderful tools, but what he really focuses on is the most logical thing. For the community we serve, this could mean anything from gadgets that reach every home, or green space, to smart lighting or monitoring systems.
Smart societies need smart planning:
When talking about intelligence in homes, we must talk about effective community planning in terms of space, use of materials, and environmental conditions, and instead of building a house with an area of ​​65 square meters, it is possible to build a house with an area of ​​64 or 63 square meters, and use the additional square meters to build a club, Or a football field, or an outdoor gym, as has already been done in (Smart City Laguna) in Brazil.
There are also things like this that improve society, and in return, their cost is often very little to some extent in the big picture, given the cost of building large-scale societies. The additional cost of integrating features such as smart lighting or WiFi networks in common spaces amounts to about 2 to 3% of the construction cost.
The expert pointed out that it is okay if we lose a small percentage of the profit margin that ranges between 40-50% on the typical homes to make our communities more attractive so that we can sell faster; What helps us offset the costs and put our mark on our homes gives us a stronger brand.
The role of technology in the development of smart cities :
The technologies have been integrated into the infrastructure of Planet Smart City and its vicinity, and have been enabled to help develop and support the community in the form of a smartphone platform called (Planet App), especially since this tool allows residents to interact with each other and with The wider community in several ways, such as enabling the initiation of community groups, reserving spaces, or shared resources.
For example, buying a hammer in a low-income community may be costly for them, while everyone can have a set of common tools such as a hammer, and perhaps a vacuum cleaner, or a paint roller that residents can reserve for their use, which enables the system to track these tools and where they are. And her condition, there is no doubt that this may change the ability of many people to lead life in a more productive way; Due to their access to these things they may not be able to afford it.
Understanding unique needs:
Undoubtedly, the key rule for success is ensuring that the infrastructure is as well as ensuring that the services provided are those that are wanted and needed by the local community, and to do so, the company works with people within the community to ensure that it really responds to their unique set of needs. Among this is the importance of understanding the local nuances. Perhaps security is important for one community, while transportation is the first and most important step in another place. We know where to focus because we listen to the community. Every project has a community manager who lives and works there, and this leads to building trust. This allows us to delve deeper into society and create services that are smarter for them.
As they are aware of what is happening and have an effective role in validating the features that we are considering providing, in addition to giving ideas for new services that the community wants to see, and it is also important to have a center of competence, which is basically the research and development center for technologies; Architects, engineers, and managers collaborate and then planners, software developers, community managers leaders, and methodologists work together to figure out the best solutions.
Improving life in informal settlements in Kenya:
Planet Smart City had previously announced that it had entered into a partnership with the United Nations Human Settlements Program to launch its latest projects, and the company promised that this project, which aims to provide new solutions to poor communities in Nairobi and Kenya, will be something different from the rest of its projects.
The company is focusing on disseminating digital and automation solutions within informal settlements in Kibera and Mathare, which will improve living conditions and assist communities in coordinating local initiatives. The planet is to be used as a digital hub to enable community participation. This allows residents to access news, services such as healthcare, and listen to training or job opportunities.