Abu Dhabi: UAE Space Agency started a revolutionary programme to select entrepreneurs – like Elon Musk and SpaceX – to transform UAE space project missions into business start-ups. The UAE Space Agency collaborates with start-up incubator Krypto Labs to initialize UAE NewSpace Innovation Programme. Four teams were chosen for this programme.
An incredible amount of 2 million Dirhams is allocated as funding for this programme. This project is scheduled for three months, of which the initial stage – Incubation has been started. In this phase, the teams are connected to mentors, investors, customers and potential partners from space and related fields.
For decades, space activities have been government-run, but private firms are making their mark with ground-breaking technologies and ideas. Recently, billionaire Elon Musk's SpaceX became the first private company to launch human spaceflights. These are some of the innovations brought before the programme:
'Noise-free' satellite sensors
For improving the quality of the signals sent to and from the satellites, 'noise signals' should be suppressed as deep as possible. A Canadian-national Zaid Al Rayyes, 24, has invented sensors that send and receive noise-free signals.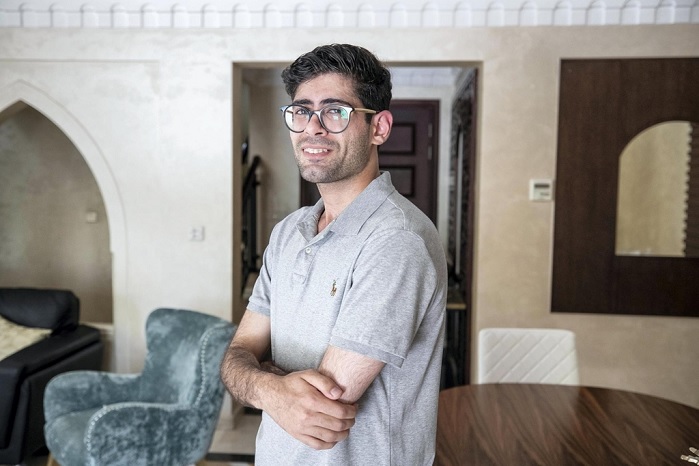 Firms currently use standard sensors in satellites, such as inertial measurement units and microelectromechanical systems (MEMS), that produce noisy data and is worsened by interference from magnetic disturbances in space. The data is then filtered by engineers on the ground using a software – a method that is costly and time-consuming.
"We are reinventing the sensors used in satellites by combining concepts in chemistry with machine dynamics," said Mr Al Rayyes, a mechanical engineer.
Cheaper solar panels for spacecrafts
The energy harvesting of a satellite is one of the main concerns in a space mission. Solar energy is the easiest energy that could be used in satellites. But solar panels are costlier and difficult to maintain. Emirati engineer Hamad Saif Alteneiji, 47, has invented solar panels that he said will cost half the price of existing technology and are easier to develop.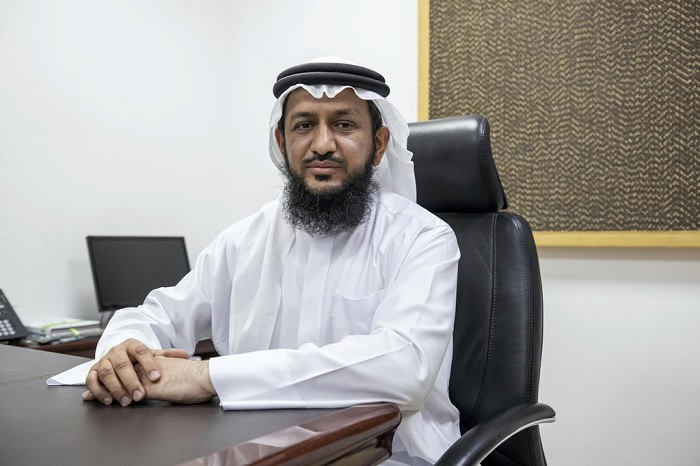 His solar panels generate energy from the sun by using a method called the 'Light Trapping Dynamic Photovoltaic Module'.
"The light trapping is achieved by incorporating solar reflector strips within module glasses. Their function is to trap sun light inside photovoltaic module glasses and creates internal light concentration. This leads to reduction on the expensive solar cells quantity up to 50 per cent, hence, reducing the overall cost by up to 40 per cent," said Mr Alteneiji, who works as a manager at Sharjah Electricity and Water Authority.
Using AI for better imaging
Mustafa Alhashmi launched a start-up, called Smart Navigation Systems, in 2015 that is run by Emirati engineers. The company is part of Abu Dhabi's Hub71 Incentive programme and it has now become part of the UAE NewSpace Innovation project and space missions.
Mr Alhashmi said his firm offers remote-sensing services using Artificial Intelligence. "Our main products developed locally are based on spatial data, providing applications that serve the local community and are directed to federal and local authorities in general," he said.
He explained that his remote-sensing technology can offer satellite imagery that can be used by authorities for disaster mitigation planning and recovery, coastal change detection, building permit verification, measuring post Covid-19 impact, among others. As of now, authorities use images provided by government satellites DubaiSat-1 and 2 and KhalifaSat for such services.
Mini satellites for urban planning
Another team is offering a group of mini Earth-observation satellites that will continuously gather data on the Middle East and Northern Africa region.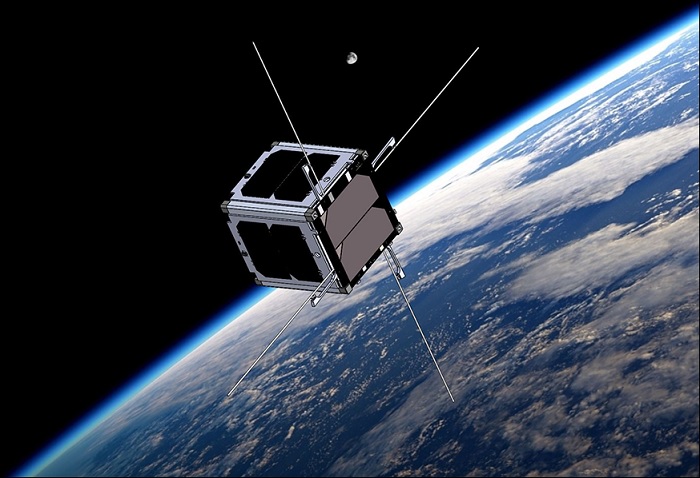 It will use a Synthetic Aperture Radar, a technology that offers a 2 or 3-D version of satellite images. The product is useful for municipalities for urban planning. CubeSats – micro-satellites the size of a box – are gaining popularity in the UAE, especially among university students, who are building and launching them with the help of the space agency.
These mini satellites are cheaper than the conventional satellites. Another advantage is that the CubeSats can occupy the Lower Earth Orbit, which makes it controlling and maintenance quite easier.