Hawaii: World's largest volcano – largest in area – has been discovered. Hawaii's Pahounu is now the largest shield volcano on earth. Pahounu has outrivaled Mona Loa to the second place, which is also situated in Hawaii. "95% of Pahounu is situated beneath the water in Pu'uhonua O Hōnaunau National Historical Park", says geologists from Hawaii university.
How big is this volcano?
According to the research, Pahounu is double the size of Mona Loa. It is a shield volcano with 171 miles length and 56 miles breadth. Scientists had an insight to this discovery a couple of years ago. While the challenges in measuring its dimensions accurately beneath water were many; this has taken time for the announcement. The volcano was recorded by an Explorer ship from USA in 1820 where only two peaks of around 170 feet is visible above water. Those explorers named it the 'Gardner Pinnacles'.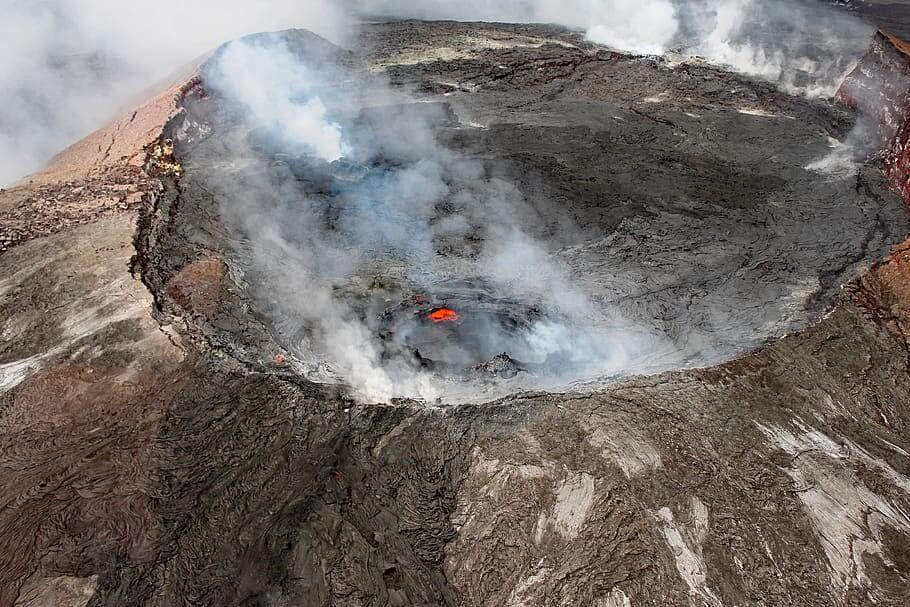 Shield volcanoes have less height as compared to other volcanoes. It has more surface area and as a result the lava it ejects is more and flows to bigger outer area. According to research scientists, Pahounu is not only the largest but the hottest on the world too. The magma temperature of this volcano is around 3092 Fahrenheit. This high temperature of this volcano brings about an explanation for the larger size of this volcano.
Ring of Fire Belt
The region in which Pahounu and Mona Loa situates is called the 'Ring of Fire' belt. Studies report that around 450 volcanoes situate in this belt, which constitutes around 75% of the world's volcanoes. This belt is also called Circum – Pacific belt which is home to active volcanoes together with frequent earthquakes. Its length is about 24,900 miles. It traces boundaries between several tectonic plates including the Pacific, Juan de Fuca, Cocos, Indian-Australian, Nazca, North American, and Philippine Plates. This explains the belt's frequent volcanic and seismic activities. It can also be interesting if one learns that the deepest point on earth – Mariana Trench – is also situated in this belt, which was the result of a major tectonic movement. Almost all of USA's active volcanoes are in this belt.
Geologists are amazed by such a sudden change of ranking in the size among the volcanoes. At the same time, this discovery is more challenging as scientists are much more aware that the secrets and unveiled facts underwater are beyond our expectations. This throws light into the need of having more sound technologies for deep water exploration worldwide.