Arab League Secretary General Ahmed Aboul Gheit discussed today with Tiffany Williams, Acting Head of the United Nations Support Mission in Libya, who is currently visiting Cairo, the overall developments in the Libyan arena and ways to push efforts to settle the Libyan crisis on its military, political and economic tracks.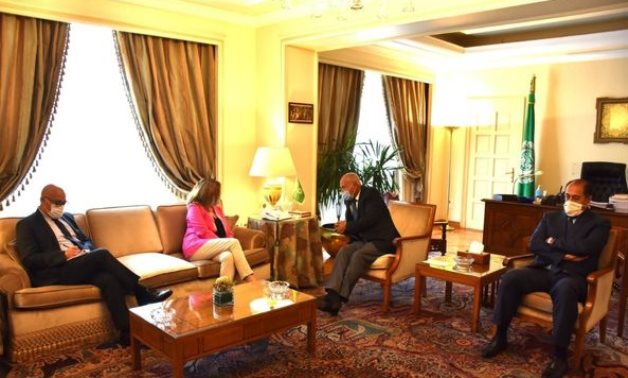 A statement issued by the Arab League stated that the two sides agreed to confirm the ceasefire statement throughout the Libyan territories and to fully resume production and export operations for the benefit of all Libyans and Libyan regions, and to return to an inclusive political dialogue between the Libyan parties under the auspices of the United Nations to reach a roadmap that ends the transitional phase in Libya and culminating in presidential and legislative elections, the results of which everyone is satisfied.
In turn, Williams briefed the Secretary-General on the various efforts made by the UN mission to resolve the Libyan crisis on its various tracks, as well as following up the implementation of the outcomes of the Berlin Summit to secure the unity of the international ranks in order to accompany the Libyan parties in this march.