The authorities in the US state of California evacuated about 240,000 people yesterday to protect them from the threat of fires sweeping California, while the state authorities received in recent hours reinforcements that included elements and equipment, before a possible new series of lightning strikes occurred.
Thousands of lightning bolts have ignited fires in recent days, leaving clouds of thick smoke blanketing the area.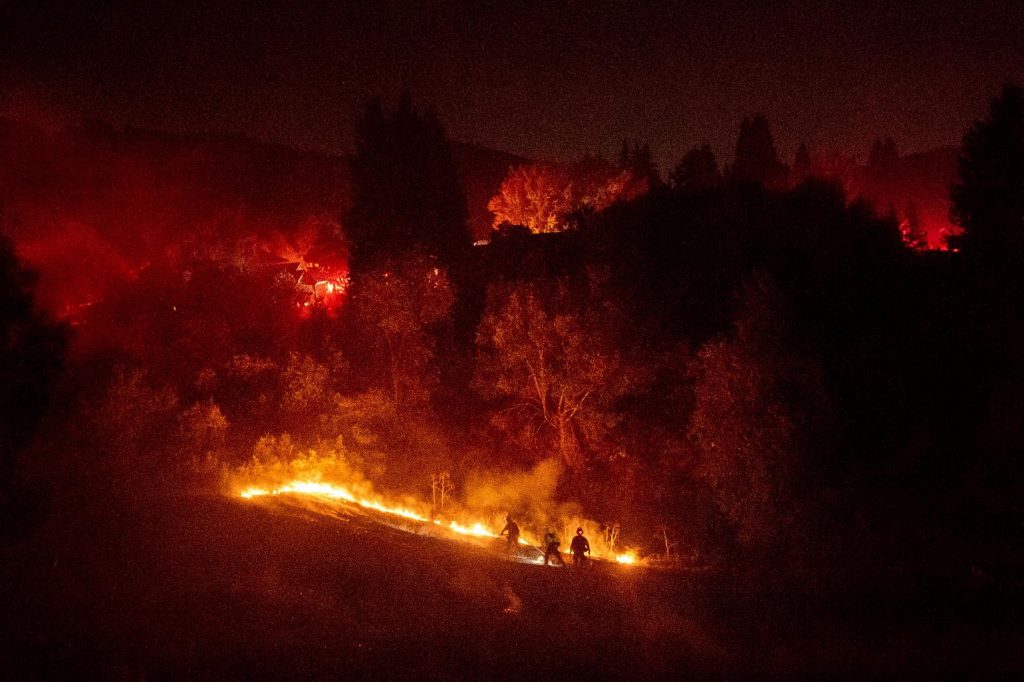 And the California fire department predicted on Twitter that "more lightning will continue until Tuesday," saying that "everyone should be prepared and draw up an evacuation plan."
The Meteorological Service stated: "In light of severe drought … thunderstorms can ignite more wildfires at the weekend."
"Yesterday, Sunday, nearly 240,000 people were evacuated," California fire protection spokesperson Daniel Berlant said on Twitter.