A car bomb exploded at the gates of a military base in Mogadishu, the capital of Somalia on Saturday, killing at least eight soldiers and injuring 14 others. Mogadishu police say that the toll is expected to rise.
"A suicide bomber driving a car targeted the gates of the base near Mogadishu Stadium killing at least 8 soldiers," military officials stated.
The al-Qaeda-linked al-Shabab extremist group quickly claimed responsibility via its radio arm, Andalus. The group often targets military sites in Mogadishu and controls large parts of southern and central Somalia, with little sign of being hampered by the coronavirus pandemic.
Police Capt. Mohamed Hussein shared the attack's toll with, and Col. Ahmed Muse said the bomber struck the 12th April Army Brigade base near the newly reopened sports stadium in Warta-Nabadda district.
The stadium's reopening had been celebrated by Somalia's president and others as a sign of the Horn of Africa nation's attempts to rebuild from three decades of conflict and chaos.
Al-Shabab – a group of Islamist militants, allied to Al-Qaeda – has waged an insurgency for more than 10 years. It was forced out of the capital in 2011 but still controls areas of the country.
Al-Shabab has been the target of a growing number of U.S. military airstrikes under President Donald Trump's administration, with at least 63 strikes carried out last year alone.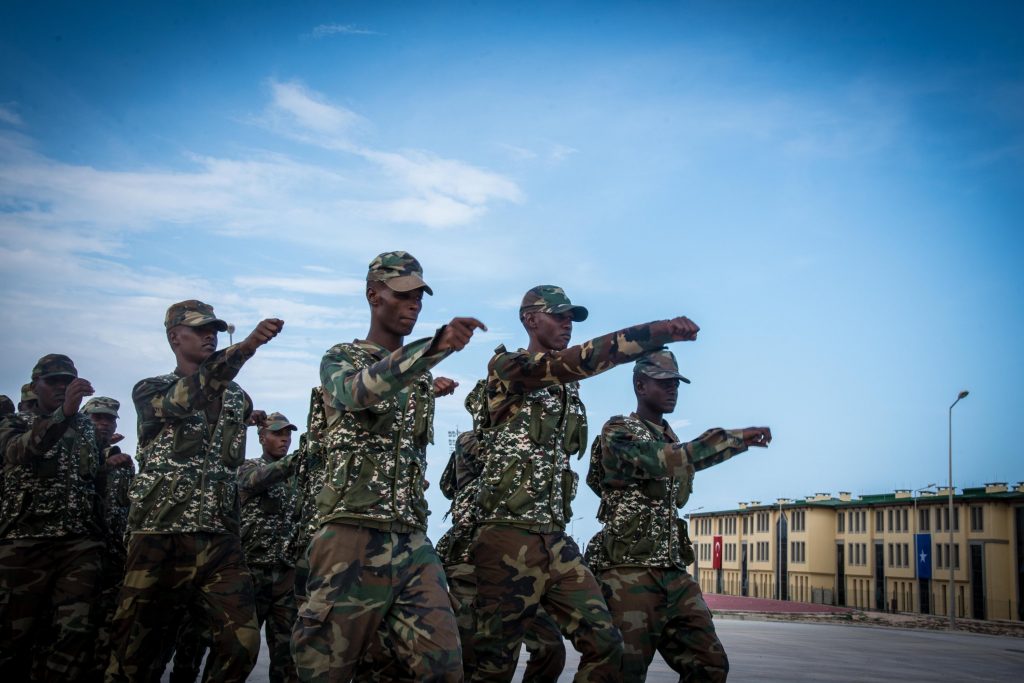 But the Somalia-based extremist group has been resilient, recently improving its ability to build explosives and supporting its deadly work by taxing travelers along major routes in the country and extorting businesses.
While Somalis and returnees from the country's diaspora continue to invest in renewal, the insecurity poses a daily threat and complicates political tensions.
Hitting a military base is an audacious act that is likely to worry about the government. International peacekeepers from an African Union force have also been targeted in the past.