India, one of the largest and highly populated countries in the world has been pathetically hit by the Covid pandemic. On Monday, the country declared around 7,00,000 reported cases, overtaking Russia and thus rising to the third highest cases among world nations. In the last 24 hours, India saw a rise of about 24,000 cases totaling to 6,97,358 cases while Russia has 6,81,000 cases.
India's Covid conditions
India now stands only behind the United States of America and Brazil in the number of Covid cases. With the help of statistics, experts predict that India's Covid toll is still to peak up and towards the end of July, this toll may reach to one million cases. But the number of deaths due to the Covid-19 is 19,963 which is much less than USA, Brazil and other badly hit countries. This could be the only thing India is at a relief.
India's major cities have been worst hit by the pandemic. New Delhi and Mumbai each have about 100,000 cases, with 3,000 dead in the capital and nearly 5,000 in Mumbai. New Delhi has opened a new 10,000-bed temporary virus hospital while other cities are tightening restrictions on movement to head off a new surge in cases. The Kerala state capital, Thiruvananthapuram imposed a new lockdown from Monday with public transport shut and only pharmacies allowed to open. The clampdown came after hundreds of new cases were reported across the state, which had been praised for its action to curtail the pandemic.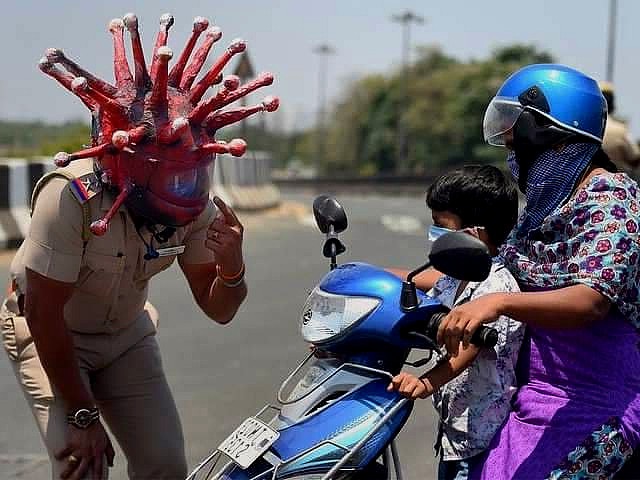 While Covid havoc surges in India, The Indian Council of Medical Research, the agency leading the country's COVID-19 response, said last week that it had set August 15th – India's Independence Day – as a target for developing a coronavirus vaccine and asking clinical trial investigators to enroll participants by July 7th. The World Health Organization's chief scientist Soumya Swaminathan said in an interview on Saturday with India's online newspaper The Wire that more realistically, some phase-1 results would be available by August if all goes according to plan.
Other Asian countries
Meanwhile many other Asian countries are also struggling through the pandemic days. The Korea Centers for Disease Control and Prevention said Sunday it has confirmed 61 additional cases, bringing the national total to 13,091. It says the death toll remained at 283. The agency says 43 of the newly reported cases were locally infected patients. All but two of those cases were either from the Seoul metropolitan area or two central cities, Gwangju and Daejeon. The remaining 18 cases were linked to international arrivals. South Korea has been grappling with an uptick in new infections since it eased social distancing rules in early May. South Korea recorded 63 new cases on both Saturday and Friday.
Authorities in Thailand are expected next week to extend a corona virus state of emergency that critics say has been used to silence political dissent. The National Security Council declared it will recommend that the emergency decree be extended at least until July 31. The decree allows the government to implement curfews, censor the media and disperse gatherings.
However, China reported a further decline in new cases on Friday, with 13. Eleven were in Beijing, where mass testing has been done following an outbreak that appears to have been largely brought under control. Japan's capital confirmed 54 new cases of the corona virus on Friday, a level which is raising concerns about the possible need for additional cautionary steps. Japan lifted a seven-week state of emergency in late May, and social and business activity has since largely resumed.