John Lewis, the US civil rights hero and Democratic congressman, has died at the age of 80 after a battle with pancreatic cancer. He was a hero of the US civil rights movement of the 1960s who endured beatings by white police and mobs and played an outsized role in American politics for 60 years.
Lewis, the son of sharecroppers from Alabama, became a prominent leader of the civil rights movement in the 1960s. A founding member of the Student Nonviolent Coordinating Committee, he became its chair in 1963 and helped organize the March on Washington, when Martin Luther King Jr delivered his "I have a dream" speech.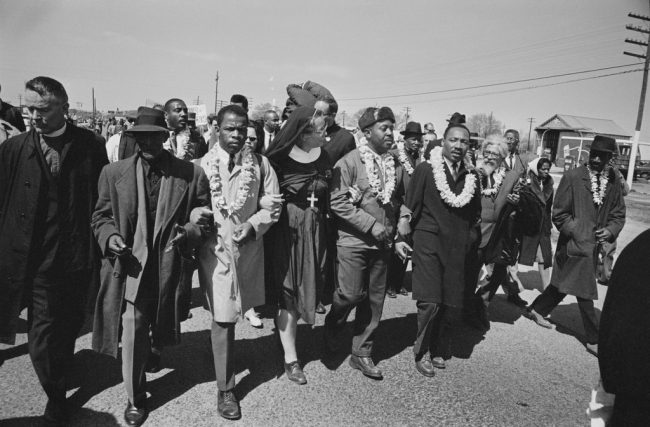 John Lewis was one of the original "Freedom Riders" who integrated buses, and suffered a skull fracture while demonstrating for Black voting rights in a savage beating by a nightstick-wielding white Alabama state trooper during an incident now called "Bloody Sunday."
Lewis was born on Feb. 21, 1940, in Troy, Alabama, when Blacks faced segregation in all public facilities and were effectively barred from voting in the US South – where Black slavery ended only due to the 1861-1865 Civil War.
As a congressman, Lewis tangled with President Donald Trump starting even before Trump took office. Lewis in January 2017 said he did not view Trump as a "legitimate" president because of Russian meddling in the 2016 election to boost his candidacy. Trump drew criticism even from fellow Republicans when he called Lewis "all talk" and "no action."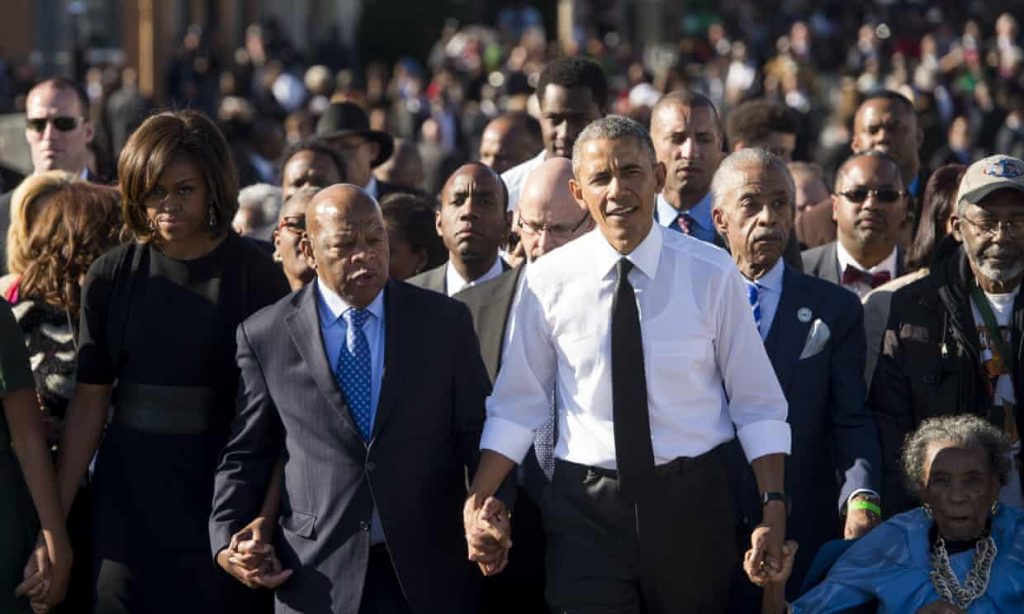 Lewis was elected as the congressman for Georgia's 5th district in 1987 and held the office until his death. He announced he was being treated for stage 4 pancreatic cancer in December last year.
"I have been in some kind of fight – for freedom, equality, basic human rights – for nearly my entire life," he said at the time. "I have never faced a fight quite like the one I have now," he said at the time. He made his last public appearance in June, as protests for racial justice swept the United States and the world related to the killing of George Floyd.
Using a cane, he walked with Washington, DC, Mayor Muriel Bowser on a street by the White House that Bowser had just renamed Black Lives Matter Plaza.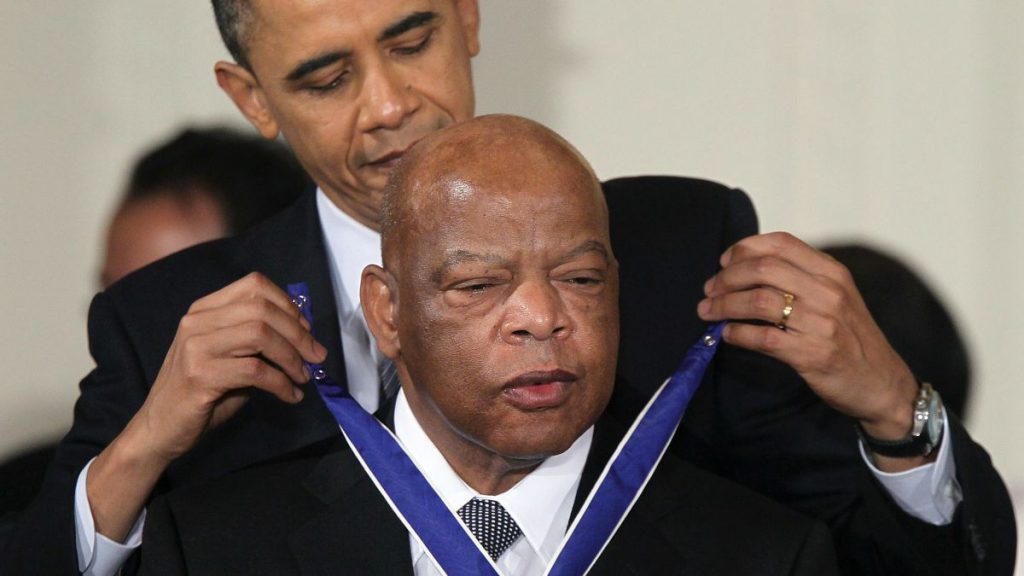 As a congressman in June 2016, Lewis used the non-violent protest tactics he learned from King to help organize a 24-hour sit-in on the House floor to push for gun control legislation following a shooting that killed 49 people at a gay nightclub in Orlando, Florida. The rare protest virtually shut down the chamber.
Lewis had one son with his wife Lillian, who died in 2012.
Condolence flows in
House Speaker Nancy Pelosi said: "Every day of John Lewis's life was dedicated to bringing freedom and justice to all. As he declared 57 years ago during the March on Washington, standing in the shadow of the Lincoln Memorial: 'Our minds, souls, and hearts cannot rest until freedom and justice exist for all the people."
Former President Barack Obama said John Lewis "loved this country so much that he risked his life and his blood so that it might live up to its promise".
Bernice King, the daughter of Martin Luther King, paid tribute to Lewis, saying he had fought "the good fight".
Former president Bill Clinton said Lewis "gave all he had to redeem America's unmet promise of equality and justice for all" and "became the conscience of the nation".
Senate majority leader, Mitch McConnell, said that Lewis was a "pioneering civil rights leader who put his life on the line to fight racism".
For more news, click here.