The Indian Meteorological Authority said that a strong typhoon made landfall on the southern coast of India early Thursday morning, accompanied by strong winds and torrential rain.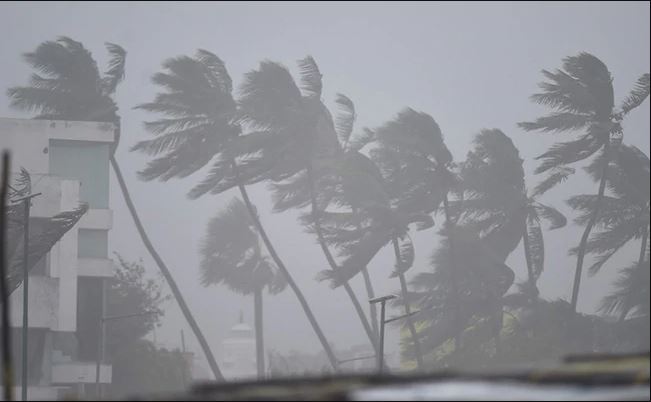 The authority indicated that the cyclone "Nivar" reached the shore on the coast of Puducherry province, with winds ranging from 125 to 130 kilometers per hour, causing trees and electricity poles to fall, while some areas were flooded with heavy rain.
She pointed out that the wind speed subsequently weakened to 100 kilometers per hour as it moved north and northwest to Tamil Nadu.
Yesterday, the Indian authorities evacuated tens of thousands of people from vulnerable areas along the coasts of Puducherry and Tamil Nadu to shelters before the onset of the hurricane.
The meteorological authority warned of the rising sea waves and asked fishermen not to go out during the day.