London: UK's first Anti-slavery Commissioner Mr. Kevin Hyland said that world has failed to address the scandal of human trafficking and abuse. Unless there is a CEO of the company that stands for this grave sin, who faces a court, things would never change.
Hyland recollects several painful stories of human trafficking and abuse. He remembered an Indian enslaved domestic worker who had been raped for three years and passed between families. Anti-slavery Commission finally could free her and she could flee to her home with a reasonable compensation.
"Everybody was speaking for her," said Kevin Hyland, then the head of the unit run by London's police force. "I just told everyone to stop and asked her what she wanted.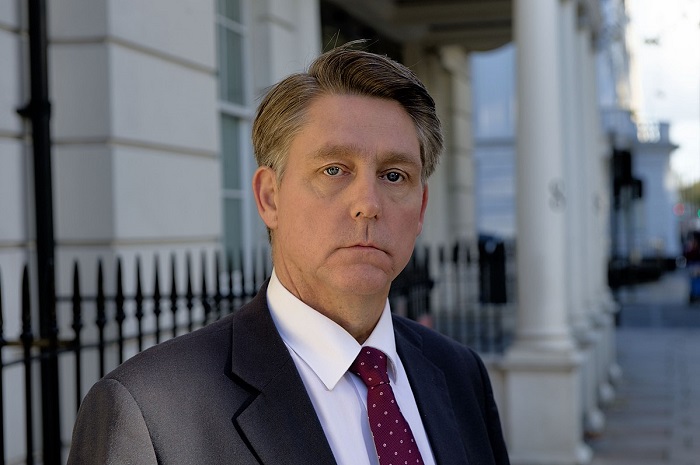 "She said: 'I just want them to go to prison. Thank you for listening to me', and she started crying. "Nobody had actually taken the time to tell her that everybody worked for her."
The case was a formative experience for Mr Hyland who after a successful police career became the UK's first anti-slavery commissioner and an advocate for its voiceless victims. The position was created in 2014 when the UK, under prime minister Theresa May, introduced what it claimed was the first law in Europe to address slavery and trafficking in the 21st century.
It was designed to help protect victims, make it easier to prosecute traffickers and hold to account businesses that failed to ensure workers were not being abused, while reaping the profits of exploited labour.
But the limits of the Commission were revealed in the last month when reports exposed how workers in the cut-price garment trade in the central English city of Leicester were being paid below the statutory minimum wage. The biggest loser was cut-price chain Boohoo, which after conducting its own investigation dropped two suppliers and pledged £10million to tackle malpractices by suppliers.
"Until we see a CEO in the courtroom facing the jury, then there will always be excuses," Mr Hyland said. "And of course, some of these companies have very wealthy legal teams", he added. Mr. Hyland is working hard to get the companies banned from securing public contracts if their suppliers are found to be abused by them.
Mr. Hyland's tenure as a commissioner included the flight of millions from war and poverty in the Middle East in 2015, which contributed to the exploitation of migrants. Mr Hyland told the UN Security Council in 2017 that conflict was a major driver of modern slavery around the globe.
Terrorist organisations openly advocated slavery as a tactic of war. ISIS used minority groups for forced labour and sexual exploitation. Mr Hyland said, "Extremists established slave markets where women and children are sold".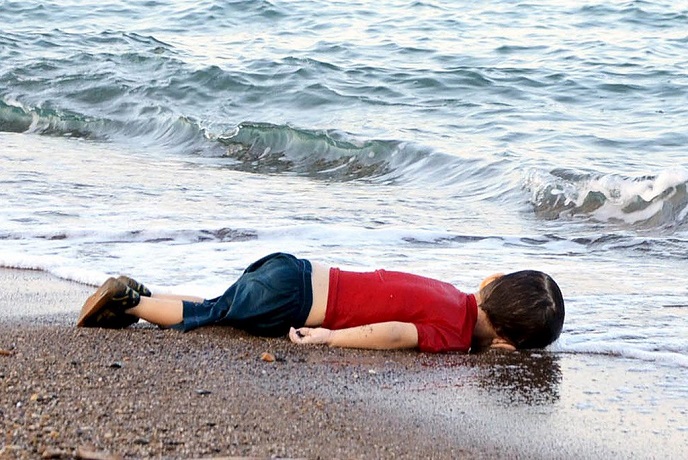 Mr Hyland remembers another incident of a 15-year-old girl at a reception camp on the Italian island of Lampedusa. She had been held in Libya where she was sexually abused daily for three months. Later on, she was rescued and send to Eritrea, her native. "She talked to me about bodies floating in the Mediterranean," Mr Hyland said. Eventually, six months after her words, world saw the picture of a sweet kid Ailan Kurdi, lying dead face down on Turkish beach, which made many, cry.
The Turkish President, Rejeb Toyyib Erdogan, declared that "humanity has drowned in the Mediterranean Sea". The French government called for a Europe-wide mobilisation and Ireland's prime minister Enda Kenny spoke of a "human catastrophe".
"Where are these people now?" Mr Hyland asked. "Where are the leaders?"
At the height of the crisis, he travelled to the Greek city of Thessaloniki where he met a Syrian family who had fled war and were living in an aircraft hangar in one of 1,500 tents. The family was sharing their accommodation with another who had a six-day-old baby. The father was a civil engineer while his wife was a newly trained doctor, and they had a young child with them.
He was reduced to earning €10 a week from gang masters who took advantage of his stateless situation. "I want to go home," the man told Mr Hyland. "I just want to keep my child breathing and my wife breathing, and that's why I'm here."
This is not the end, Hyland said. Constant and restless battle against these mafia alone will reduce the number of stories like these.