Istanbul: Turkey President Rajab Thayyib Erdogan declared that the first Muslim prayers at Istanbul's famed Hagia Sophia would be performed on July 24 after a top court revoked its museum status on Friday. "God willing, we will perform Friday prayers all together on July 24 and reopen Hagia Sophia to worship," Erdogan said in an address to the nation. "Like all our mosques, the doors of Hagia Sophia will be wide open to locals and foreigners, Muslims and non-Muslims", he added.
The Council of State, Turkey's highest administrative court, on Friday unanimously revoked a 1934 cabinet decision making it a museum. Erdogan then swiftly handed over the administration of the Hagia Sophia Mosque to the religious affairs directorate to reopen it for Muslim worship.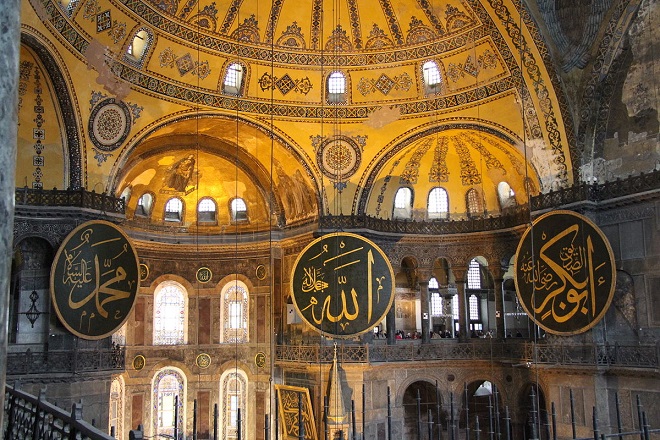 Hagia Sophia, a wonderful creation with cascading domes and four minarets was first built in the sixth century as a Christian church under the Byzantine Empire as the centre-piece of Constantinople. After the Ottoman conquest in 1453, it was converted into a mosque before being turned into a museum during the rule of Mustafa Kemal Ataturk, the founder of modern Turkey, in the 1930s. It is after 86 years, that this stunning edifice is back to believers for prayers. You can see a virtual tour inside the monument:
Supports:
In a television broadcast to the nation, Erdogan assured that the Hagia Sophia would be open to non-Muslim visitors. "Hagia Sophia, the common heritage of the humanity, will continue to embrace everyone in a sincerer and more free spirit with its new status," he said. The Turkish leader urged everyone to "respect" Turkey's decision. "The issue of what purposes Hagia Sophia will be used for concerns Turkey's sovereign rights," he said, adding that his government would consider any criticism as a "violation of our independence."
The Turkish Grand National Assembly supported unanimously on this decision of Erdogan to open Hagia Sophia for prayers. Parliamentarians from different political parties cheered by applauding the decision while the acting speaker Celal Adnan was reading it.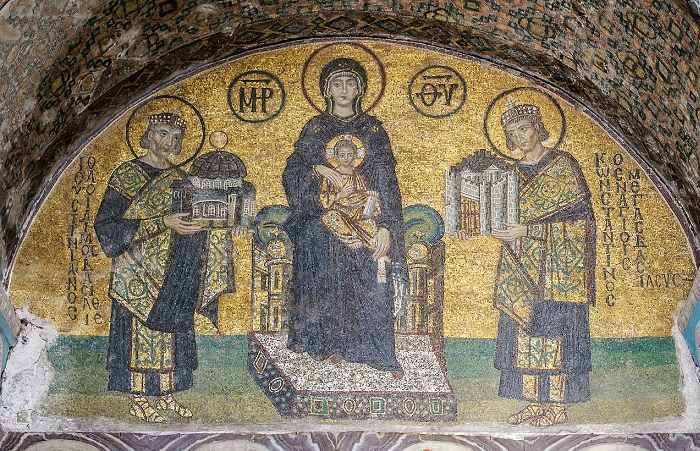 The Turkish parliament speaker Mustafa Sentop, on a different podium said Hagia Sophia's turning into a mosque ended a longing for a generation. "With Hagia Sophia decision, a longing in the heart of our nation has ended," Mustafa Sentop told the reporters in the parliament. Sentop said Hagia Sophia's turning into a mosque was "a dream and goal" for his generation. The public gathered outside Hagia Sophia and rejoiced on hearing the declaration and chanted "Allah is Great". A large crowd later prayed outside it.
Criticisms:
Erdogan had spoken in favour of opening the hugely symbolic UNESCO World Heritage site for worship despite international criticism, including from US and Orthodox Christian leaders, who had urged Turkey to keep its status as a museum. Greece's culture ministry claimed that the verdict was an "open provocation" to the civilized world. A Greek Cypriot official Nikos Christodoulides posted on his official Twitter account that Greek Cypriot administration "strongly condemns Turkey's actions on Hagia Sophia." The Russian Orthodox Church expressed dismay at the decision to revoke the museum status of the iconic Hagia Sophia.
What happens next?
The Turkey ruler assures that no any Christian depictions inside the structure will be tampered with. For centuries, the Hagia Sophia has been preserved as an imperial structure and its guardians, the Ottomans, gave it its due when they entered the city in 1453 and made Istanbul their capital. These Christian icons will be preserved.
As a museum, the edifice will be still open to public, but the prayer region will be partitioned. Also, the entry fees collected will be stopped thereafter. Even Gill, the cat living inside the structure since 2004 will remain inside it as its guest.