Cairo: Starting from Sunday, Saudi authorities will impose a ban on entering holy sites without a permit as the Kingdom is bracing for a limited Hajj season in an effort to stem the spread of COVID-19, media reported on Saturday.
Security control centers in the holy city of Mecca will begin as of Sunday morning to stop entry into the holy sites of Mina, Muzdalifah, and Arafat without a permit, Al Riyadh newspaper reported Saturday. Violations are punishable by a fine of 10,000 Saudi riyals that will be doubled in case of repetition.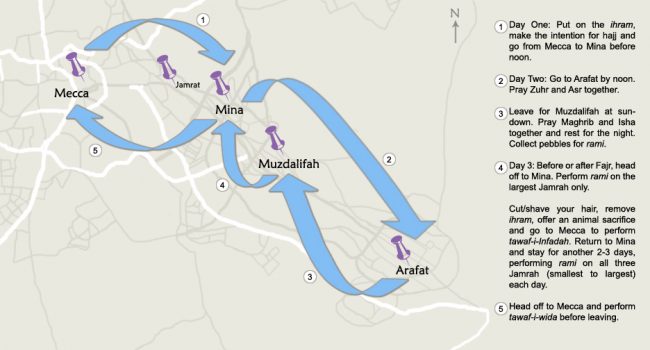 According to an earlier statement from an Interior Ministry official source, the restriction will come into effect from the 28th of Dhu Al-Qadah Islamic lunar month and runs until the 12th of the following month Dhu Al Hijjah.
The measure is part of strict regulations to prevent the spread of the coronavirus during the Hajj set this year to begin later in July.
Security personnel will be on duty on all roads leading to the holy sites to prevent violations and detect any illegal attempt to enter the places during the designated period as well as applications related penalties to offenders.
The Hajj is one of Islam's five pillars. Muslims are expected to perform it at least once in their lives if they can afford it and are physically able. More than 2 million Muslims usually perform Hajj every year.
Saudi Arabia has announced that 70 percent of this year's pilgrims will be expatriate residents while the remaining 30 percent will be Saudis. The maximum number of participating pilgrims has been set at 10,000 to ensure a safe Hajj for all.
The applicants to this year's Hajj had to meet certain health conditions:
They should not be suffering from any chronic diseases
They should provide a negative PCR test proving that they are free of coronavirus
 The applicants should not have previously performed the Hajj
Should be aged between 20 to 50 years
They should sign a pledge to adhering to the quarantine period before and after performing the Hajj rituals.
The Saudi Ministry of the Hajj and Umrah has said that the health criteria will mainly determine the selection of those permitted to attend this year's Hajj. The expatriates wishing to perform this year's Hajj were given five days, which ended last week, to register online.