Hub71, a global technology platform led by Mubadala Investment Company, announced a partnership with TechWadi, which includes a network based in Silicon Valley in the United States, and is a pioneering non-profit organization that builds fruitful relationships and partnerships. Entrepreneurs and investors in Silicon Valley and the Middle East and North Africa region. This unique partnership supports Abu Dhabi's strategy to become a global technology ecosystem to stimulate startups in the UAE and around the world to succeed.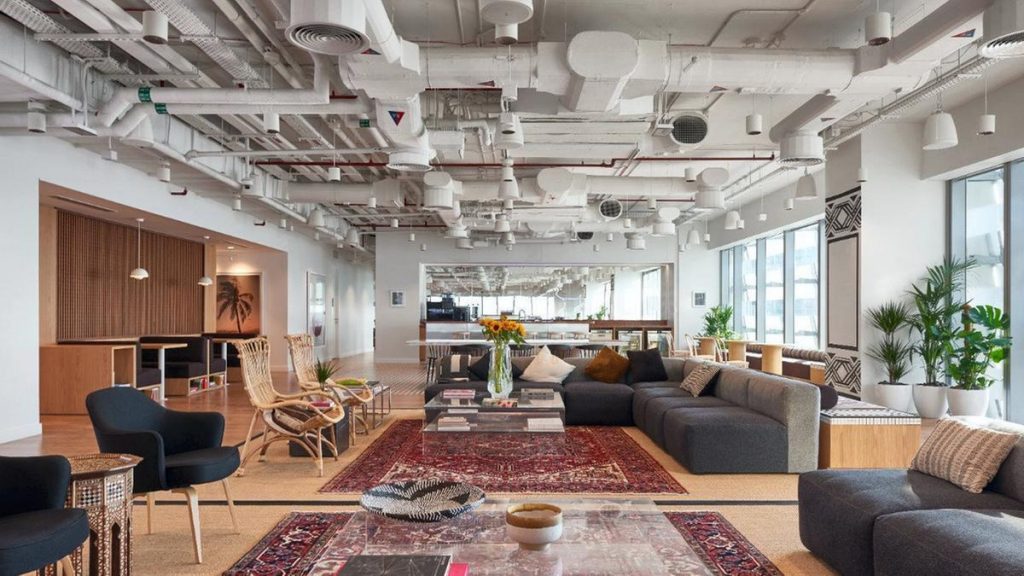 The Hub71 X TechWadi program will contribute to enhancing cross-border knowledge exchange, the flow of investment deals, and both parties taking advantage of the market potential. At the same time, priority will be given to startups and venture capital companies from the United States to take advantage of the Hub71 incentive program and its system, while startups operating under the umbrella of the platform will have the opportunity to directly communicate with venture capital companies affiliated with the TechWadi network, which is based in the United States. , Including Google Venture, 500 Startups, Silicon Valley Bank, and a network of coaching and mentoring experts from all the companies, "Apple", "Facebook", "Google", "Palanter" and "Salesforce", among others.
Nader Musaitef, Head of Business Development and Partnerships at Hub71, said: "Our partnership with TechWadi creates value for both the global corporate founders' communities within the platform and any American startup looking to enhance its presence in the Middle East and take advantage of growth opportunities. "Money and market opportunities to expand their business overseas. Out of our eagerness to maintain the pioneering role, we are constantly evaluating and improving our solutions, and striving to help startups thrive." The program, which is launched today, will witness the introduction of the American startups that have chosen Abu Dhabi as a starting point for achieving global growth, their capabilities and capabilities in order to benefit from the benefits of the generous incentive program provided by Hub71 such as free housing, health insurance and office space, for a period of up to three years. , Worth up to three million dirhams, "800 thousand US dollars"
Sherif Al-Badawi, Board Member at TechWadi and Partner Manager at 500 Startups, said: "We focus on developing the entrepreneurship ecosystem in the Middle East and North Africa, and we are supporting the TechWadi community in Silicon Valley and elsewhere, and we are happy to partner with the Hub71 platform, which will provide us with Opportunities to contribute to empowering entrepreneurs by taking advantage of the platform's benefits, such as resources, mentors network, training and financing between Abu Dhabi and Silicon Valley. We look forward to making an impact on the entrepreneurship ecosystem. " As part of this partnership, TechWadi will also host a TechWadi US-Investor Pitch Day event to provide an opportunity for selected startups within the Hub71 platform to showcase their capabilities and compete to win investment funds by providing a platform to network with investors and venture capital firms in the United States.
As part of the global reach of Hub71, Mubadala Investment Company, a strategic partner through its financial investment arm, has begun linking emerging companies operating within the platform with its vast global network of venture capital firms and companies operating under its umbrella in this field.
For his part, Alaa Halawa, Head of the Investment Unit in Startups of Mubadala Investment, said: "Mubadala adopts more solid principles regarding its investments, which is clearly demonstrated by the value we provide to our portfolio of subsidiaries and our VC partners across the spectrum. Our global network and within the growing technology community of the Hub71 platform.
This comes at a time when Abu Dhabi has a solid position as a destination for emerging technology companies based in the United States, which are looking to take advantage of growth opportunities, especially in light of a flexible and forward-looking legislative environment, which contributes to enabling our portfolio of companies to expand in the markets. The Hub71 is one of the main initiatives within the Abu Dhabi Development Accelerator Program "Ghadan 21", which is an ideal system for cooperation with global partners, and provides start-ups with better access to finance, qualified personnel, mentoring, training, and market access. Opportunities for cooperation, as well as partnerships with major institutions, and coordination with relevant government and legislative agencies.
The platform includes under its umbrella an integrated community of emerging companies in the technology field, which number more than 50 global companies, with companies based in the United States accounting for 10% of them.