Kozhikode (India): It was with extreme shock that the Friday evening news came with the report of an Air India Vande Bharat mission flight crashed while landing attempt at Kozhikode International Airport. About 18 people deceased in the terrific mishap. But the death toll of the crashed plane would have risen if the veteran pilot had not steered things in his own way. Sadly, he succumbed to death, while saving hundreds.
Captain Deepak Vasanth Sathe, the pilot of the ill-fated crashed plane was a retired Wing Commander with the Indian Air Force (IAF) in 2003. He was an alumnus of Pune-based prestigious National Defence Academy (NDA) and, subsequently, Dundigal's Air Force Academy (AFA).
How did Captain Sathe save lives?
Officials from the Fire force wing said that the disaster would have been much worse if the air plane had caught fire. However, fortunately, despite plunging 35-feet into a gorge and breaking into two, the aircraft didn't catch fire, thus saving hundreds of lives.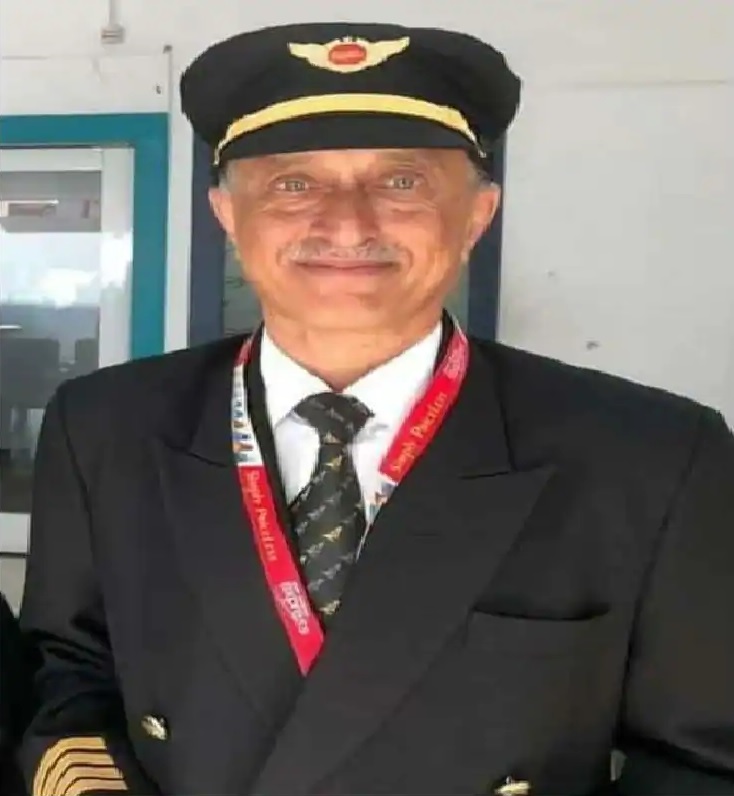 Reports say that the Captain had felt the landing gears of the plane, out of order just before the landing at the airport. Meanwhile, heavy rain and snow was obstructing a clear visibility of the table-top run way of Kozhikode International Airport.
Captain Sathe rounded the airport twice, not only for lack of visibility, but also, he had foreseen the landing gear complaint would result an inevitable crash landing, so that he used up the fuel to the maximum. He had dome this, thinking that the crash would not result a fire, if the fuel was empty.
Another one of his strategy was that he switched the engines off while landing and skidding through the runway, and that helped the crashed plane not to catch fire. With his presence of mind and bravery, reports say that the Captain saved hundreds of lives, while losing his own and his co-pilot Akhilesh Kumar.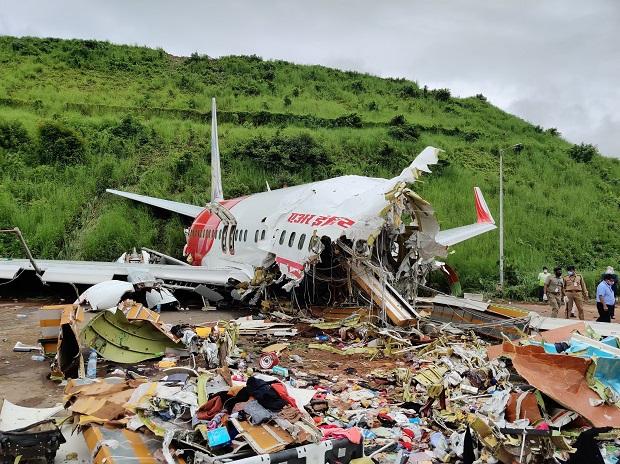 Wing Commander Sathe was an alumnus of the National Defence Academy (NDA) in Pune and flew Air India planes after retiring from military, before finally shifting to its subsidiary Air India Express.
Sathe had won the Sword of Honour – one of the most prestigious military awards – at the Hyderabad Air Force Academy, and was an accomplished fighter jet pilot, before shifting to the commercial airlines.
"Capt Deepak V Sathe was from 58th course of National Defence Academy, Pune. He was from Juliet Squadron. Sathe passed out from Air Force Academy with Sword of Honour in June 1981 and was a fighter pilot in the Indian Air Force," noted Air Marshal Bhushan Gokhale (Retd) as he reminisced on his death.
The AI Express aircraft that crashed was a part of the government's Vande Bharat Mission from Dubai to Kerala. According to reports, the tabletop runway was very slippery that caused the plane to skid off and fall into a gorge, splitting into two pieces.
The death toll currently stands at 18, including both pilots, and at least 123 people of the 191 onboard have been injured in the incident. Read more about the crash at uae24x7.com