On Friday, Japanese Prime Minister Shinzo Abe announced his resignation for health reasons, stressing that he will continue to perform the duties of the post until a new head of government is appointed.
"I decided to resign from my position as prime minister," Abe said during a press conference, explaining that he was suffering from a new bout of ulcerative colitis, adding that he apologized to the citizens "from the bottom of his heart" for not being able to fulfill the duties of the post.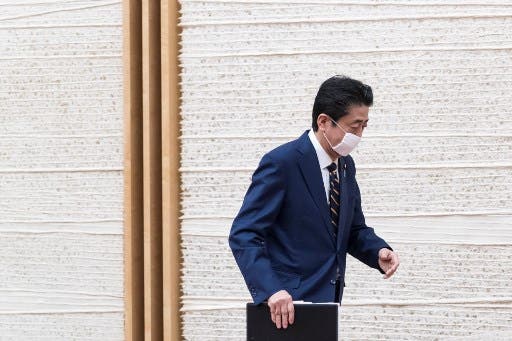 Earlier in the day, the public NHK network reported that Abe, who suffers from a chronic intestinal disease that has recently worsened, "intends to resign to avoid causing confusion in the national political arena," where he has been in office since the end of 2012.
On Monday, the Japanese Prime Minister entered a hospital in Tokyo again, after a previous visit last week, which lasted 7 hours, which was officially caused by medical examinations, which raised doubts about his health condition again.
Abe returned to the hospital "for additional checks," as announced Monday by government spokesman Yoshihide Suga during a regular press conference.
Suga did not answer a question about whether Abe suffers from a specific disease. Rather, he confirmed that he did not notice a "change" in his health during his "daily" meetings with him.
The local "Nippon TV" channel, citing sources from the Liberal Democratic Party to which Abe belongs, said that the latter received treatment last week for a disease he had suffered from in the past, not for routine medical examinations.
A Japanese newspaper recently reported that Abe coughed up blood in early July.
On Monday, Abe became the prime minister, who spent the longest time in office in one term (2,799 days). He broke a similar record in November, but counting his first term between 2006 and 2007.
Among the many reasons that prompted him to quit at the time, he had ulcerative colitis, which he said had since been cured.
Abe's popularity has plummeted in recent months, as Japanese public opinion criticizes his handling of the Covid-19 epidemic.