Bahrain crown prince Sheikh Salman Bin Hamad became a volunteer and participated in the Covid-19 vaccine trial in UAE, along with 6000 other volunteers. This was a part of the Phase 3 of the vaccine development.
In an image circulated on Twitter, Sheikh Salman was pictured wearing a face mask that read "we race as one," while receiving an injection from a medical professional.
Bahrain began its Phase 3 clinical trials for the Sinopharm vaccine developed by China about three weeks ago. The Health Ministry said at least 6,000 volunteers are involved in the trial being conducted at the Bahrain International Exhibition and Convention Centre.
Vaccine trial in UAE and Bahrain
The Ministry of Health said the vaccine trials were part of "ongoing efforts to contain the novel corona virus pandemic and limit its spread through stepping up all precautionary and preventive measures to protect the health and safety of everyone".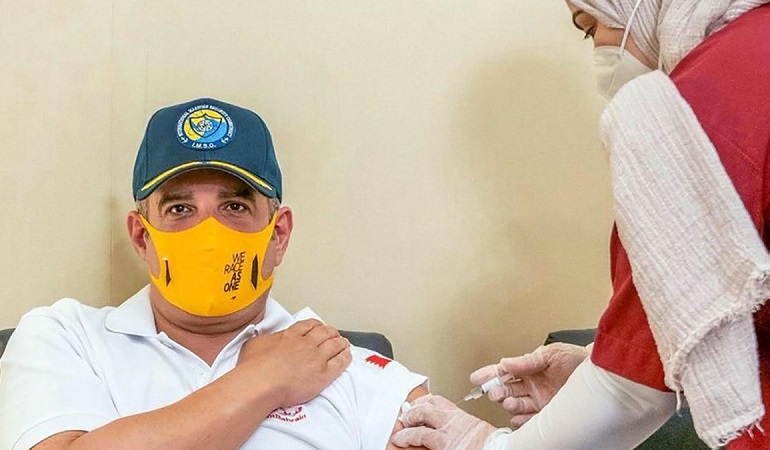 The inactivated Sinopharm vaccine being tested in Bahrain is the one that was recently granted emergency approval for use among UAE frontline health workers.
UAE Health Minister, Abdulrahman Al Owais, said the under-trial vaccine could be used in "cases of emergency" after extensive tests involving 31,000 volunteers had shown the vaccine to be safe.
Bahrain reported 678 new cases of Covid-19 on Tuesday, with 627 additional recoveries. The country's caseload stands at 61,643 with 54,831 recoveries and 213 deaths. On Tuesday, Bahrain announced the reopening of the King Fahd causeway for all travellers, but they will be required to take a corona virus test before entering the country.
Covid-19 test stations were set up along the causeway for travellers to take a virus test, priced at 60 Bhd (Dh584), on their way into the country. They will be expected to download the "BeAware Bahrain" app and self-isolate until a negative test result is returned. Travellers also have the option of taking a Covid-19 test 72 hours before departure and presenting a negative test at the border.
How long to get the vaccine?
Sinopharm said the vaccine could be on the market as early as December. "After the third stage of international clinical trial ends, we can register the inactivated vaccine," Liu Jingzhen, chairman of Sinopharm, told China's Guangming Ribao newspaper.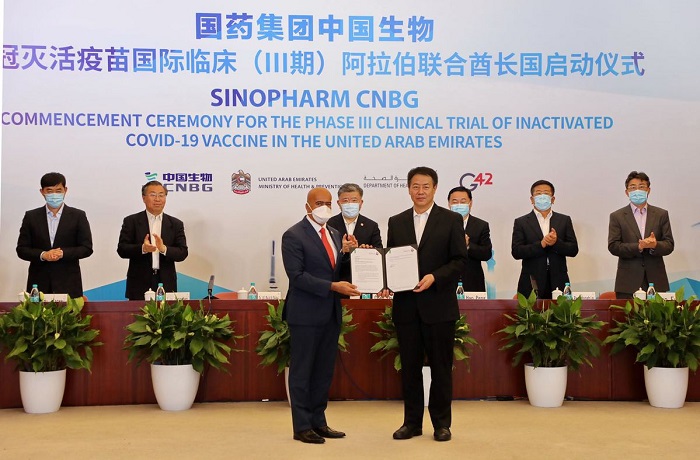 "According to our estimates, by the end of the year, it may appear on the market," he said. It is expected to cost about $150 (Dh551) per dose, he said. Several governments have already said a vaccine would be made available for free.
How effective would be the vaccine?
Experts have cautioned against holding out hope that a vaccine will be a silver bullet to end the pandemic. But it is unlikely that any of them will offer 100 per cent protection. Few vaccines even approach that level, with the exceptions of the MMR and polio inoculations.
The effectiveness of the annual flu vaccine varies, and was as low as 10 per cent in 2004. That means it protected only 10 per cent of those exposed to the flu that year. Dr. Anthony Fauci, one of the United States' leading disease experts, said he would like a Covid-19 vaccine that was 75 per cent effective, or more. But he said this might not be possible.