The 12th century mosque was destroyed by ISIS attack in 2017.
Mosul (Iraq): Three years after ISIS militants had attacked and destroyed Al Nuri Mosque and its leaning Minaret Al Habda, in Mosul, the UAE government collaborates with Iraqi government to rebuild this mosque where history of nine centuries sleeps. Iraq's newly appointed Minister of Culture Hassan Nadhim said "The best response to those horrific, terrorist acts is to rebuild", adding "there is serious work ongoing to rebuild Al Nuri Mosque and Al Hadba and the two churches Al Tahera and Al Saa'a which we will be completing with the UAE government". Both governments reaffirmed their commitment to rebuild these monuments.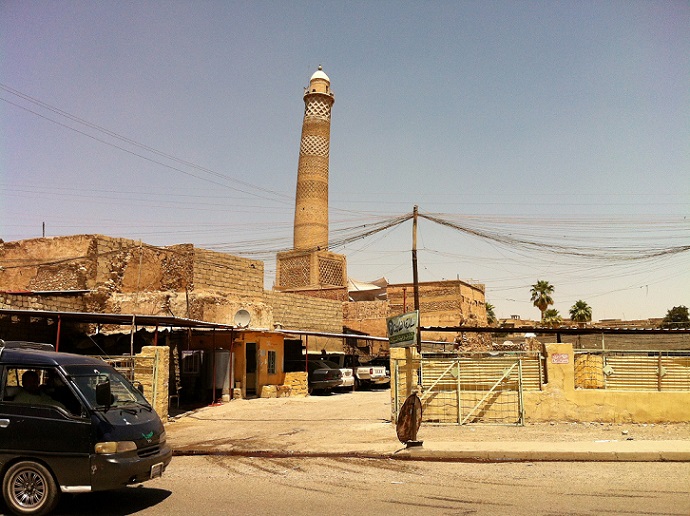 The UAE has pledged $50.4 million (Dh185m) to restore Al Nuri Mosque and the Hadba Minaret, in addition to providing expertise and support to coordinate the reconstruction. Emirates had agreed with the renovation of the churches Al Tahera and Al Saa'a in the last October.
The 45-metre tall Al Hadba minaret was built 840 years ago. Prior to its destruction, its distinctive lean gave the name 'Al Hadba', which translates as 'the hunchback' in Arabic. The city of Mosul was also once called Al Hadba. But this Minaret was destroyed in ISIS attack on June 21, 2017, as militants retreated amid a battle that left much of the historic city in ruins.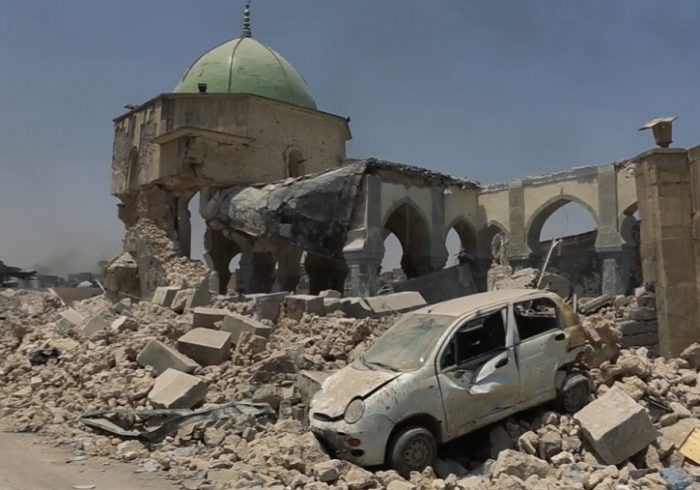 Earlier this month, Iraqi Prime Minister Mustafa Al Kadhimi visited Mosul and the grounds of Al Nuri Mosque. During his visit on June 10th, he vowed that ISIS would never regain the control of the site, insisting history "will never be repeated". Hosham Dawood, the Iraqi Prime Minister's adviser, told that "The Prime Minister visited on a painful anniversary of the betrayal of Mosul, and it is not possible to visit Ninewah without stopping at the place that symbolizes the spirit of Mosul, that is Al Nuri Mosque". He added, "The Iraqi government and its friends are committed to rebuilding Al Nuri and its famed minaret. The Prime Minister is committed to rebuilding this important monument and the city of Mosul and we thank the UAE that has provided crucial support to us".
Meanwhile, Ms Noura Al Kaabi, UAE Minister for Culture and Knowledge Development and Hassan Nadhim had a teleconference last week where Al Kaabi remarked: "We agreed on how we will respond to these terror attacks by rebuilding within the appropriate time frame". Ms. Al Kaabi said "we don't see Al Nuri as just a mosque, rather as what it symbolizes from a historical collection of humanity, plus the two churches adjacent to it". She added, "Commitment from the UAE government, specifically from Crown Prince of Abu Dhabi and Deputy Supreme Commander of the Armed Forces, Sheikh Mohamed bin Zayed, is a sign of our total rejection of what happened and the dark memory that it brings back when we look at the anniversary".
"We feel ashamed that our religion was abused in this way," she said. "How can you reconstruct this image? Not just from a physical perspective, from a spiritual perspective, and the importance of inclusivity, leading to a better result for all involved".
UNESCO happens to be the implementing partner of this project. Besides, Sunni Waqf and many other organizers are involved in the rebuilding of Al Nuri and the churches. UNESCO was actually the first agency that proposed the project. There was widespread support from Maslawis to keep the mosque in its original form.