India runs into an alarming state when a rise in death rate due to a deadly fungal infection is observed in recovered Covid patients. The fatality of this situation is extreme when it turned out that the mortality rate of those infected is estimated to be more than 50 per cent. At least 37 cases of what doctors are calling Covid-19-triggered mucormycosis were detected in Delhi and the western city of Ahmedabad, about 20 of them in December, hospital authorities say.
There is growing concern over the use of cortisol steroids, commonly used around the world for Covid-19 patients to suppress the immune system. New Delhi's Sir Ganga Ram hospital said 13 patients were admitted in the past 15 days, with five losing their eyesight or nose and jawbones, while five died. There were warnings of a possible rise in cases in coming weeks.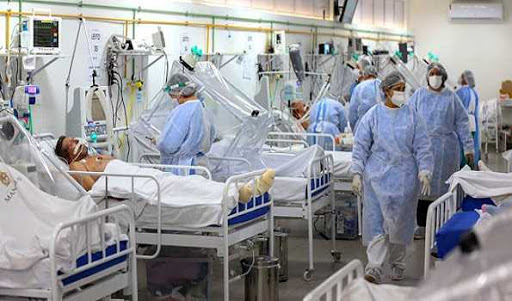 Before December, there were only five fungal infection cases doctors think may have been linked to Covid-19. "We are continuously having more patients," Dr Manish Munjal, senior ENT surgeon at Delhi's Sir Ganga Ram Hospital, told the media. "By tomorrow maybe the count could be 20. We are seeing a trickle of one to two cases every day and in the next 10 to 12 days we see a possibility of more cases", Dr Munjal added.
Mucormycosis
This infectious disease called Mucormycosis, or black fungus, is caused by mucormycetes –fungal spores that are naturally present in soil and air. These can enter the human body through the respiratory tract, sinuses or skin. Although these fungi do not cause harm to most people, those with weak immunity are highly vulnerable.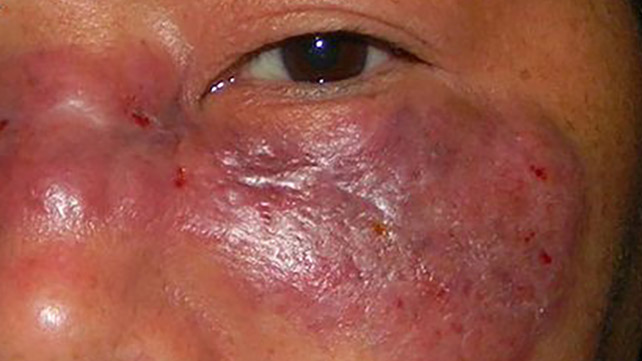 If an infection gets out of control, the fungi invade tissue cells and can damage the gastrointestinal and respiratory tracts, sinuses and brain, leading to horrific symptoms including severe haemorrhaging.
Experts say weakened immunity, lung damage and use of steroids for treating Covid-19 disease leaves recovered patients vulnerable to the mucormycosis infection. The current wave of infections is showing a high prevalence among the elderly, those with diabetes and those whose immune systems are compromised.
How fatal is mucormycosis?
Doctors are linking the rise in infections to the widespread use of cortisol steroids to treat an excessive immune response in severe Covid-19 patients, known as a cytokine storm. While the body's immune response can be deadly, suppressing it is not without cost. "Patients recover from Covid infections and go home, but the body is still too weak to counter other sorts of infections and one of the most dangerous ones is mucormycosis," Dr Munjal said.
"Due to this steroid treatment the Covid and the symptoms improve, but at the same time the body starts to get immune deficiency over a period of a week or two weeks. Because this condition has a high mortality rate, above 50 per cent, it requires very early detection and aggressive management", he added.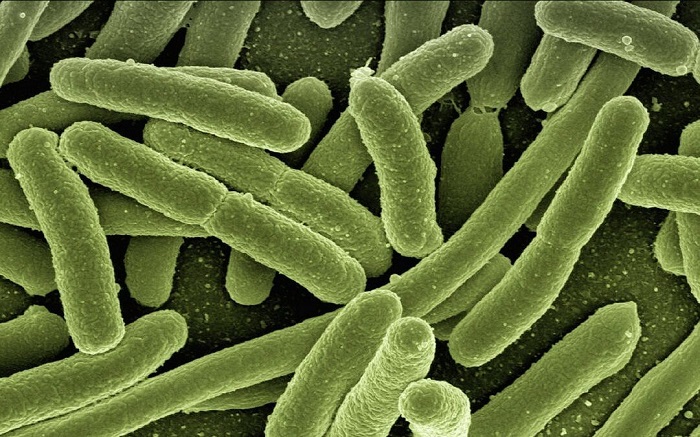 Experts said initial symptoms included persistent nose infection, facial numbness and fever. Many patients develop black lesions and grotesque injuries in infected areas including eyes, nasal and jaw bones, and the brain.
India has had 9.9 million confirmed cases of coronavirus and nearly 144,000 have died, making it the second most infected nation. At least 9.4 million Covid-19 patients have recovered from the viral disease. But the latest fungal infection raises safety concerns for millions of them.
"This fungus is not uncommon in Indian patients, mostly those suffering from diabetes, but we are witnessing a roughly five-fold spike due to the pandemic," said Dr Atul Patel, a director at the Vedanta Institute of Medical Sciences Ahmedabad.
Dr Patel's infectious diseases centre received 19 cases in the past three months, more than half of them in the past 15 days.